The Terraflame Stone Fire Bowl Table Top is an absolute gem for those seeking to add a touch of warmth, ambiance, and relaxation to their indoor or outdoor spaces. It's part of Terraflame's larger collection of stylish table top fire bowls.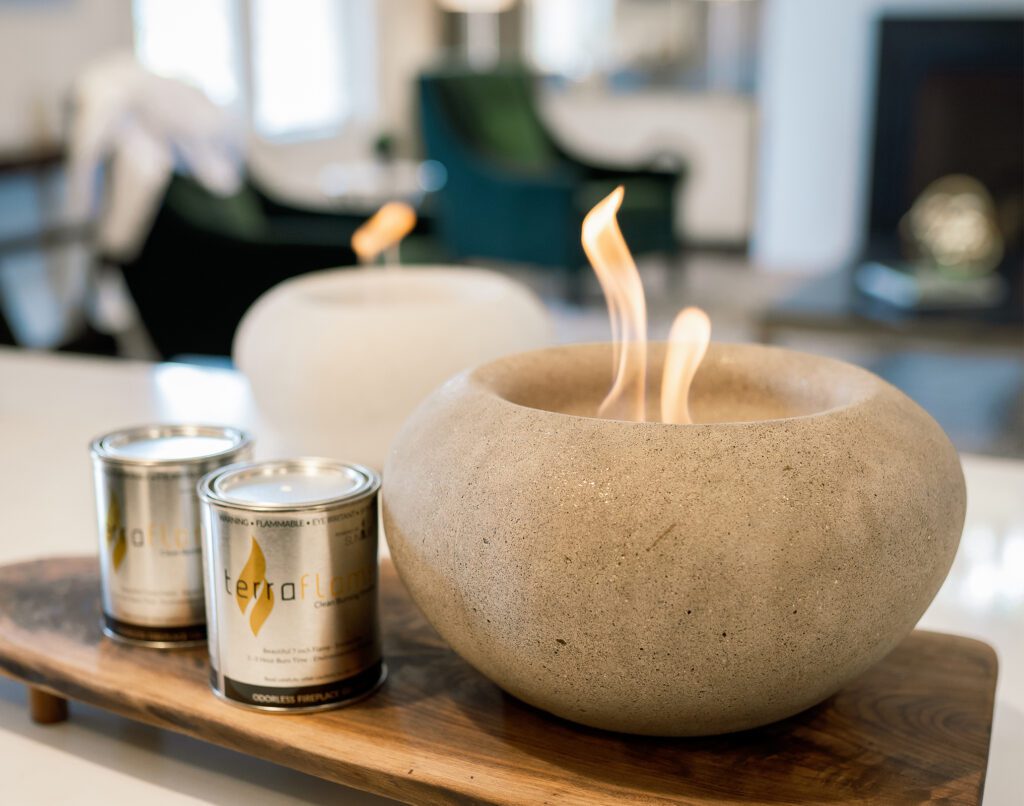 When Terraflame sent me a fire bowl to test, it quickly become my favorite go-to for creating an inviting atmosphere that embraces the flickering allure of a crackling fire.
The first thing that struck me about the Stone Fire Bowl was its versatility.
Whether you're hosting a serene fire circle gathering, looking to set the mood with soft patio lighting, or even planning a delightful S'mores night, this fire bowl has you covered. The gentle, mesmerizing flames dance and crackle just like a real wood fire, minus the smoke and odor. This, in my opinion, is a game-changer for those who want to enjoy the enchantment of a fire without the hassle.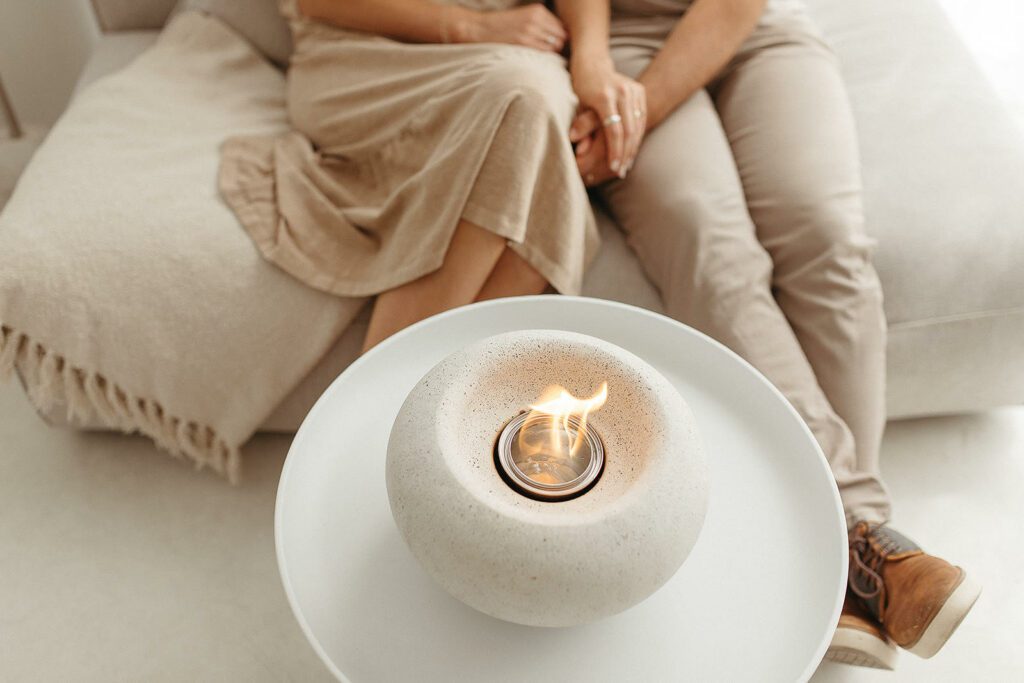 Setting up the fire bowl is a breeze.
With TerraFlame gel fuel powering its flames, the process is not only clean-burning but also exceptionally convenient. The gel fuel canister fits seamlessly within the fire bowl's design, and once lit, it transforms any space into a contemporary fireplace experience. The cork-lined exterior adds a touch of sophistication, and the bowl itself warms to the touch while it burns, creating a cozy and comforting environment.
One of the highlights for me is the portability of this fire bowl. It's designed to be placed anywhere you desire that extra touch of inspiration brought by a crackling fire. Indoors or outdoors, this fire bowl adapts effortlessly, making it a perfect companion for both small gatherings and intimate moments. I've even used it as a portable fire pit for delightful S'mores nights, and it never fails to create a sense of togetherness.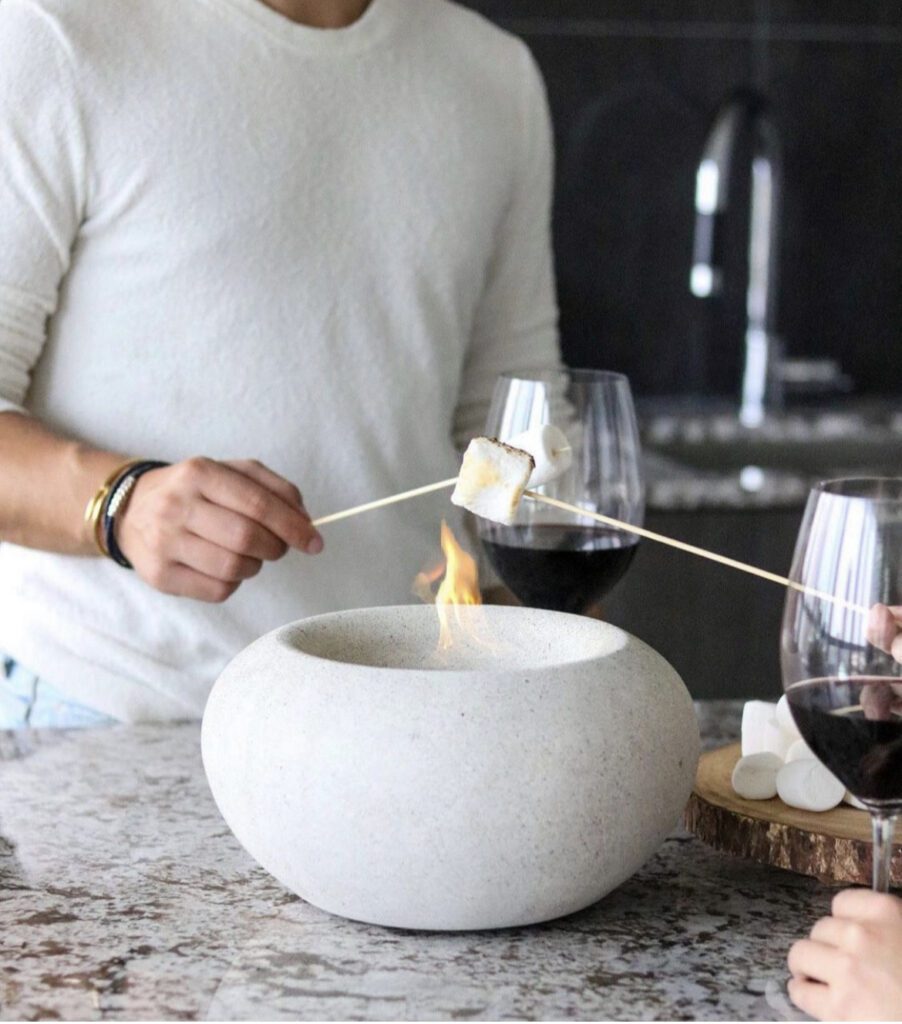 Speaking of togetherness, the Stone Fire Bowl's soft crackling sounds and warm flames are incredibly inviting. It sets the perfect mood, whether you're sharing stories with friends and family or simply enjoying a quiet evening alone. The blend of a contemporary aesthetic with the natural charm of a wood campfire makes this fire bowl a centerpiece of delight.
The Terraflame Stone Fire Bowl Table Top is a remarkable addition to any space. It's a tabletop fire pit that combines elegance with functionality, delivering a clean-burning, smoke-free, and odorless fire experience. If you're searching for the best tabletop fire pit that effortlessly transforms your environment into a cozy haven, your search ends here. The Stone Fire Bowl is not just a product; it's an invitation to elevate your moments and embrace the enchantment of fire.