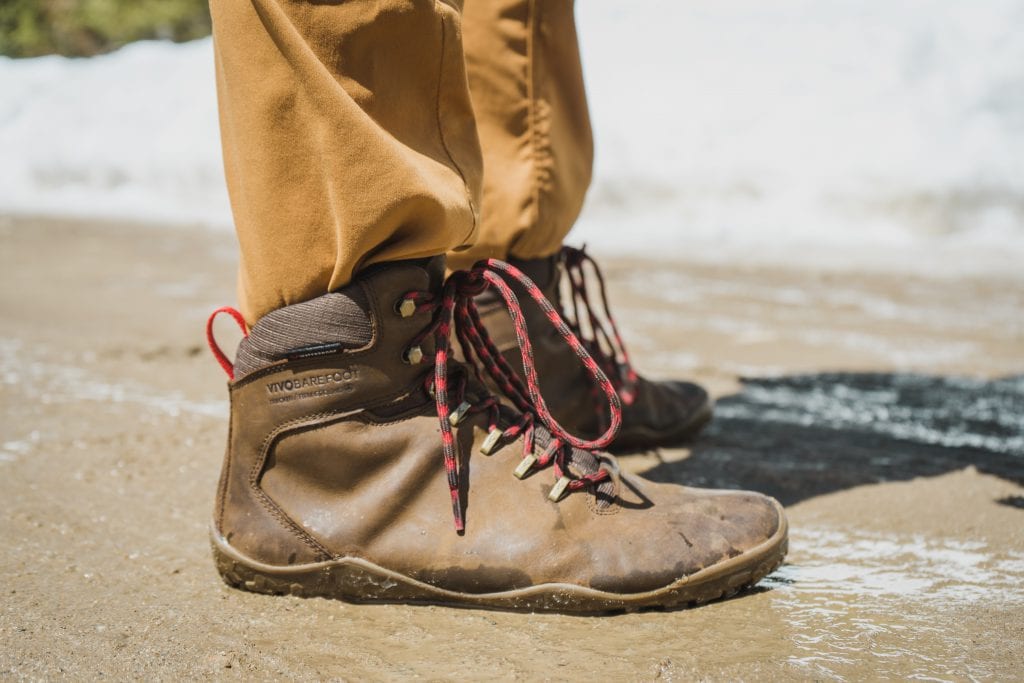 Winter can be challenging for wearers of minimalist shoes. Because of their ability to let you feel the ground beneath you, there's not much protection between your feet and the snow. In the past, I'd typically compromise my minimalist values on snowy days and put on a pair of clunky snow boots to shovel the driveway or take the kids sledding.

Since moving to Colorado, I've been wanting to get out for more winter activities, but have been limited by my footwear. Vivobarefoot's Primus Trail SG is great for snowy runs, but if you aren't moving at a fast pace, your feet will get cold in the snow.

Vivobarefoot Tracker FG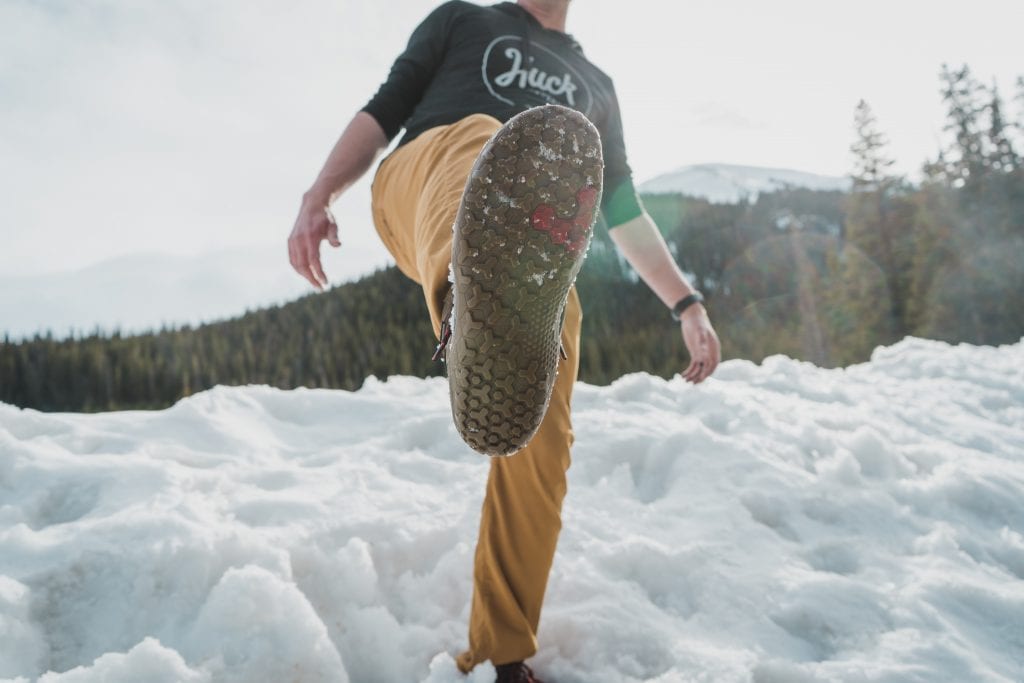 That's why I was excited to receive a pair of the Vivobarefoot Tracker FG to review. The Tracker FG is a lightweight, durable leather hiking boot designed for all terrains and conditions. When you look at this boot, it looks like it can handle anything. The top and sides of the boots are made of flexible "HydroGuard" waterproof leather while the soles keep your feet close to the ground while providing enough traction on rough terrain. Because they are minimalist, they also feature a wide toe box and zero drop.

The soles are similar to the lugs on the Primus Trail SG, but shorter—only 3mm. For the terrain I tested them on, I found that the lugs on the Tracker FG were perfect. They provided enough grip, and I didn't have any issues with balance or slippage.

Hiking in Moab

My main goal was to take these into winter conditions to see how they held up, but I first took it out to Moab for several days of hiking. On the first day, after several hours and miles in Arches National Park, my feet were comfortable, but a little toasty. It was once I got back to the campsite that I really took note of the removable 3mm thermal insole. Given the +60ºF temperatures in Moab, I removed the thermal insole noting a reflective, metal liner nestled within the foam. After I removed the liner, my feet were more comfortable temperature wise.

After two more days of hiking, I was absolutely in love with these boots.

Will they Snowshoe?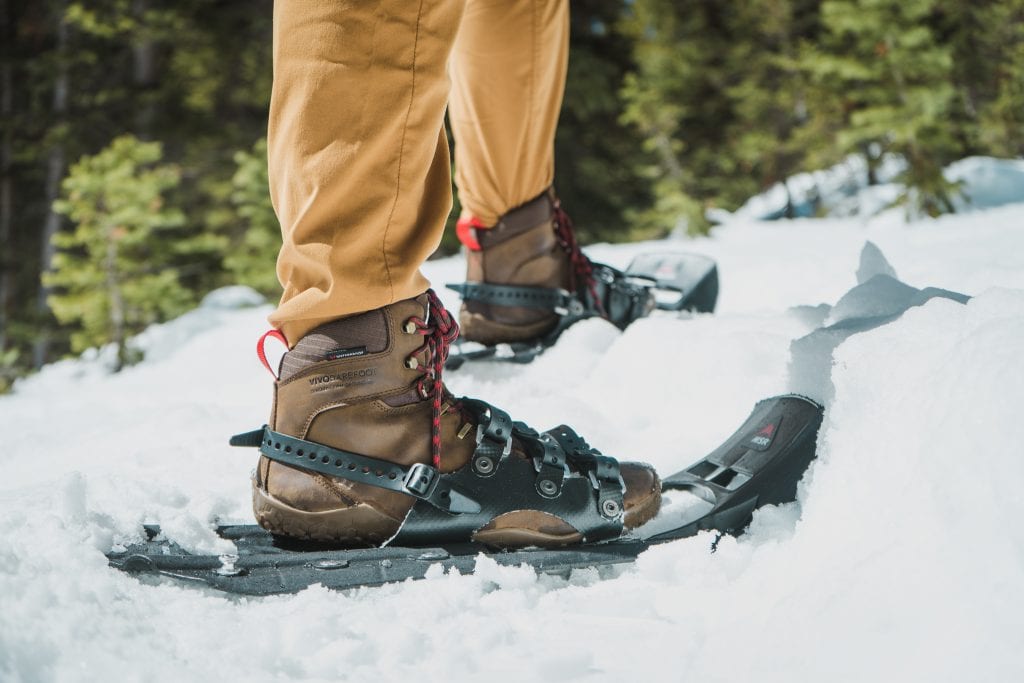 I wanted to do more, though, especially in snowy conditions. My biggest question was whether I could snowshoe in them. Anytime I had brought up the idea of snowshoeing in minimalist boots amongst other outdoor enthusiasts, they thought I was crazy. I needed a stiff and thick hiking boot after all.

But our sense of what makes a good hiking boot is from recent history as shoes became more stiff and thick. I remembered a story about a mining town outside Aspen, Colo., where in 1899 miners were trapped in snowy conditions and running out of food. In a last ditch effort, they took planks from the side of their cabins and strapped them to their feet in make-shift skies and cross-country skied into Aspen. If they could do that back then, certainly I could snowshoe in the Tracker FG.

I planned a snowshoeing trip that was a 6mile trek, out and back, to Brainard Lake. The conditions were well-below freezing, and a head-wind with gusts up to 40 MPH drove the temperature down even further. To be safe, I double layered my socks with a pair of Injinji socks with the Showers Pass Waterproof Socks pulled over them.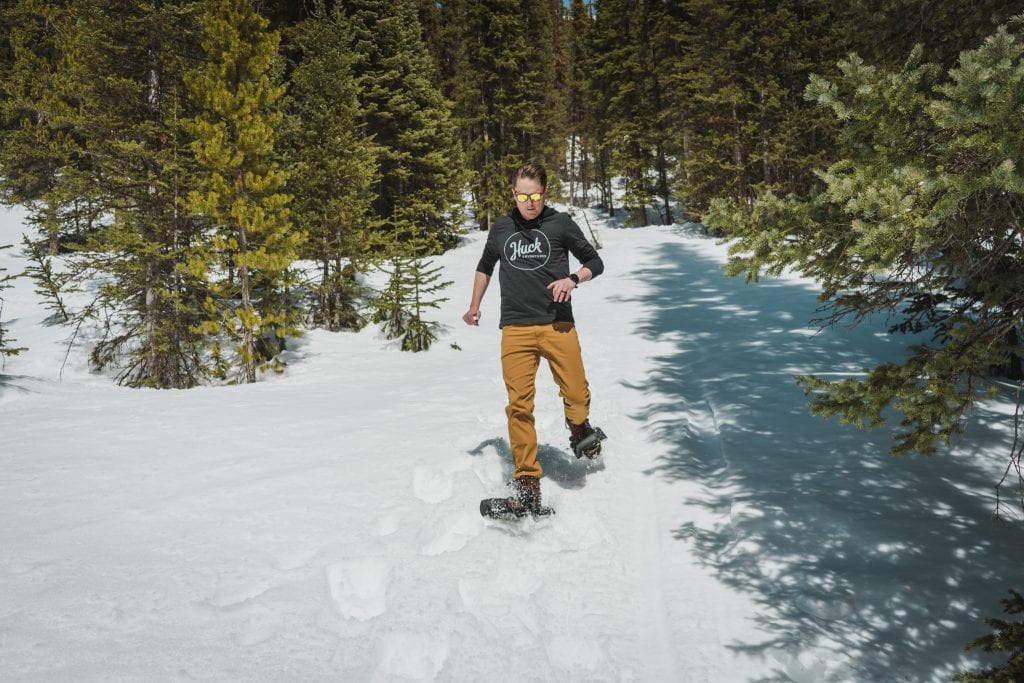 This was my first time snowshoeing, and I had an absolute blast. The Vivobarefoot Tracker FG performed extraordinarily well. I reinserted the thermal insert, and my feet were warm. In retrospect, I would have been perfectly fine without the Showers Pass socks. The boots held up in the snow, and none of the interior was wet at the end of the hike. There were balls of snow caked into the laces that had melted and refroze, but none of the water seemed inside the boot.

Conclusion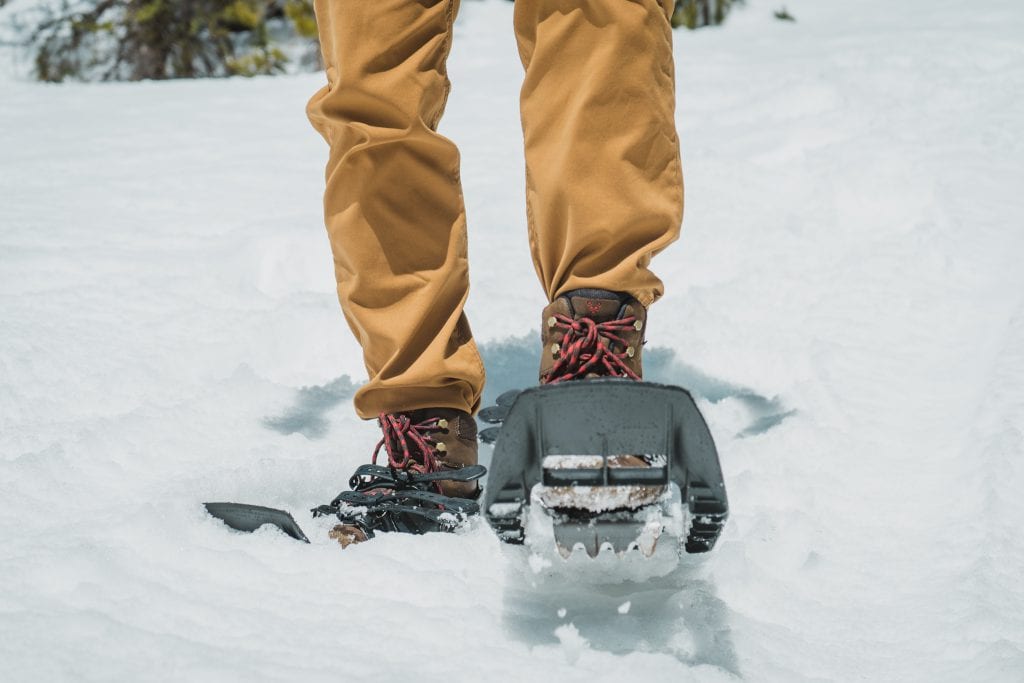 As I write this, spring has officially come to Boulder. Even though the temperatures are rising, I still find that I am taking every opportunity to wear those boots. Whether it's in the office or hiking around the Flatirons.

I've had them for around eight weeks and have put around 200 hours of wear on them. So far they've held up with no visible signs of wear.

The Vivobarefoot Tracker FG comes in sizes for men and women. You can find these shoes and learn more about Vivobarefoot at https://www.vivobarefoot.com. Use the offer code HUCK10 at checkout to save 10%.

Please note that Vivobarefoot is an affiliate to Huck Adventures, and at no additional cost to you, Huck earns a commission if you decide to make a purchase after clicking through the links above. We appreciate your support!