With summertime camping approaching, I have been on the lookout for how I can bring my love of cocktails with me to the campsite. Sure, I could bring bottles and utensils and cocktail shakers, but that is a lot to bring with me. Alternatively, I could buy and bring pre-made cocktails, but where is the fun in that?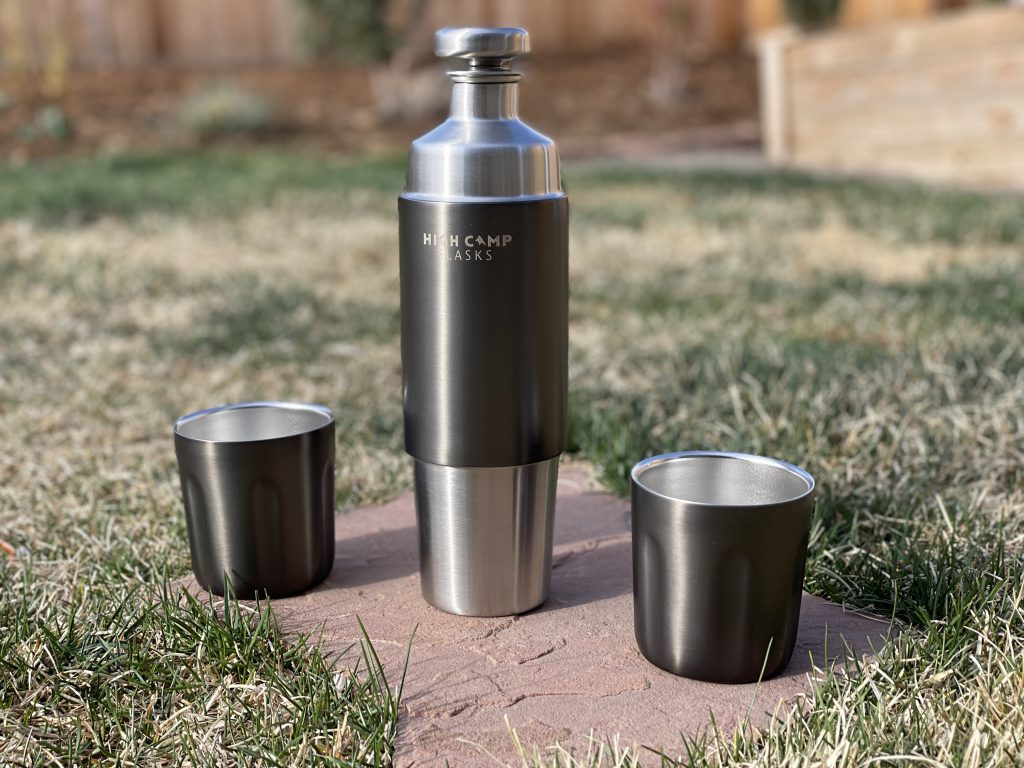 High Camp Flasks sent me their Firelight 750ml Flask to test and I think I might have found the perfect solution.
The Firelight 750ml Flask is big enough to hold a bottle of wine or my favorite whiskey, but what I found myself drawn to was making pre-made cocktails to store and serve.
Portable Ranch Water
14 oz. Tequila Blanco
7 oz. Fresh Lime Juice (or 7 limes)
1.5 oz. Agave Nectar
Topo Chico Sparkling Water or your favorite sparkling water
Mix together the Tequila, lime juice, and agave nectar and pour in your Firelight 750ml Flask. When serving pour roughly 3 oz. of the mixture into your drinking vessel with ice and top with Topo Chico Sparkling Water.
Alternatively, this ratio works well with your favorite whiskey. You could also swap it out for rum and swap out the Topo Chico for Spindrift Pineapple Sparkling Water.
Flask Features
What makes the Firelight 750ml Flask so cool is its features.
It stores in a slick fabric bag and comes with two 6-Shooter Tumblers that secure to the top and bottom of the flask using a magnetic locking system. The Tumblers are double-walled, so they keep drinks cold.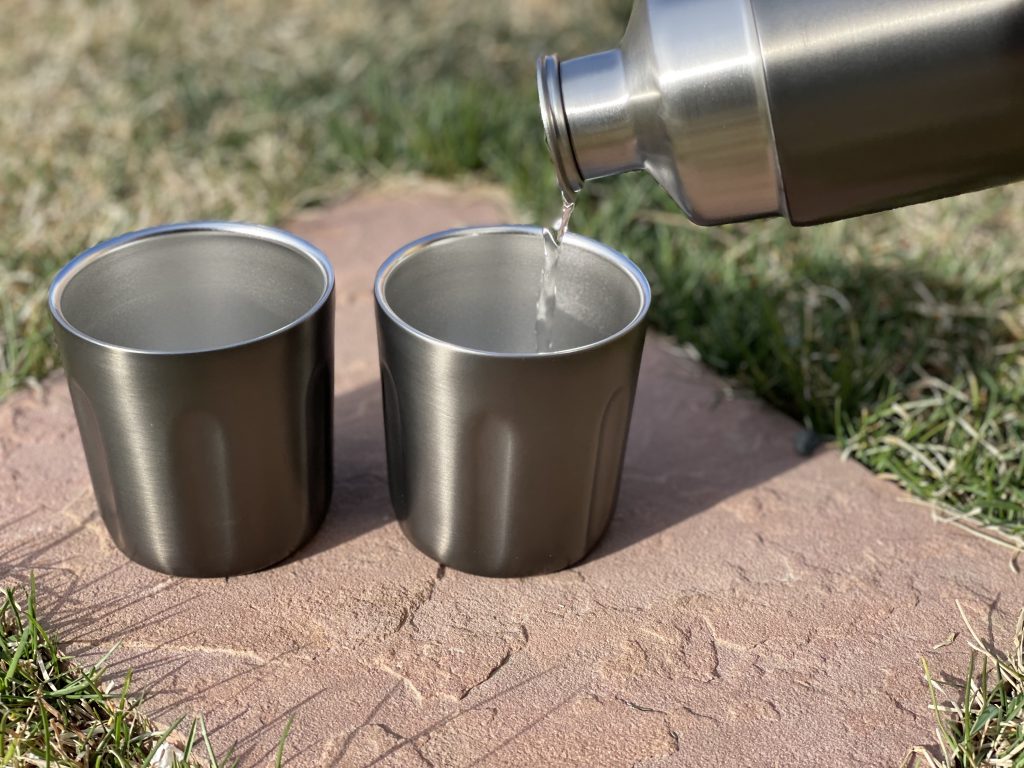 Additionally, the flask itself is vacuum insulation, keeping that Ranch Water perfectly chilled or your wine at room temperature even outdoors.
It weighs only 29 oz. empty, so if you're backpacking, it doesn't add much additional weight. Essentially it weighs only a little more than your typical vacuum sealed water bottle.
It retails for $125 and can be purchased along with other cocktail accessories at https://highcampflasks.com/.