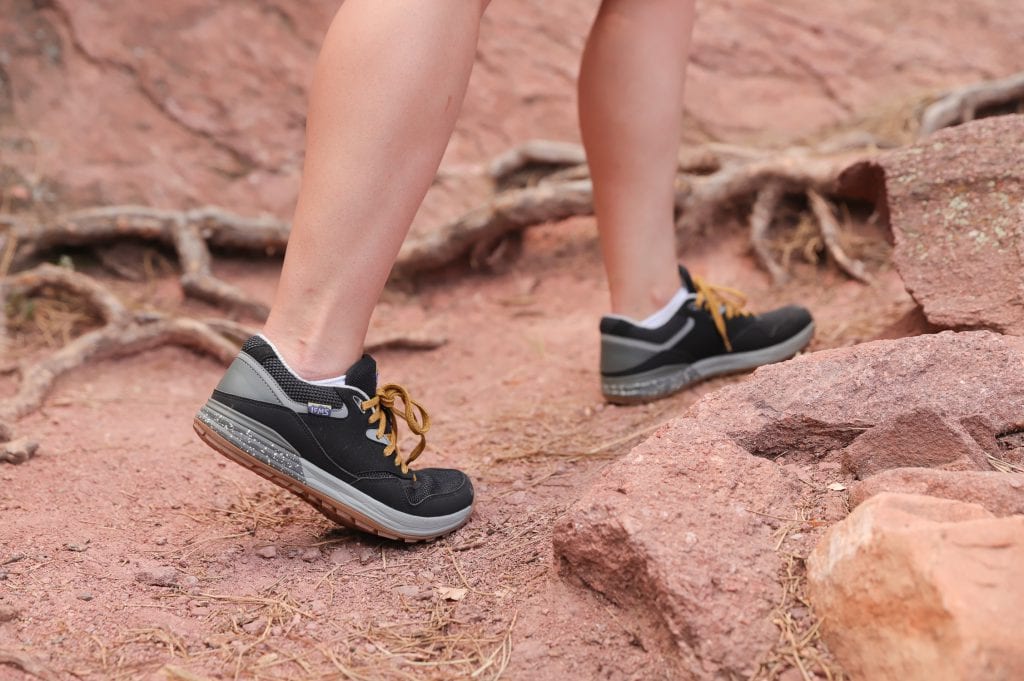 I am a big fan of companies that listen to feedback from their customers and use it to actually make changes to products! That's exactly what Lems did when outdoor enthusiasts let them know that their women's Trailhead shoes were not quite perfect yet.
I reviewed the first version of Lems Trailhead back in June. I enjoyed the shoe but did find it to be a bit narrow. A lot of Lems loyalists also found the shoes to be narrow, as well as stiff with its rock plate.
So, Lems took the shoes back to the drawing board. They redesigned them to make adjustments where needed while maintaining the functionality that attracted me to this shoe in the first place. The alterations range from practically non-noticeable removal of the bunion area overlay to ahhhhh-inspiring increases in toe box width (read the full list of changes HERE).
One difference from the original Lems Trailhead design is that the lacing system. It used to have two loops, but Lems reduced it to one to release pressure on the top of the foot. I noticed that with this change, the tongue has a bit more tendency to shift to the side. By paying a bit of attention when lacing up, I can ensure it stays where it should.
They also widened the toebox, but if you have wide feet, these may still be too narrow for you. Even with the increased width in the toe box this shoe is narrower than others in Lems product line.
Flexibility has increased from the first design to the second with the removal of the rock plate. There is adequate tread and cushioning on both of the designs to provide comfort while trekking. The biggest difference is your foot feels more of the impact and terrain with the newer version. I would limit this shoe's use to walking around town or for day hikes where the added flexibility increases comfort. I appreciate rock plates in my shoes for backpacking to minimize foot fatigue on longer multi-day hikes.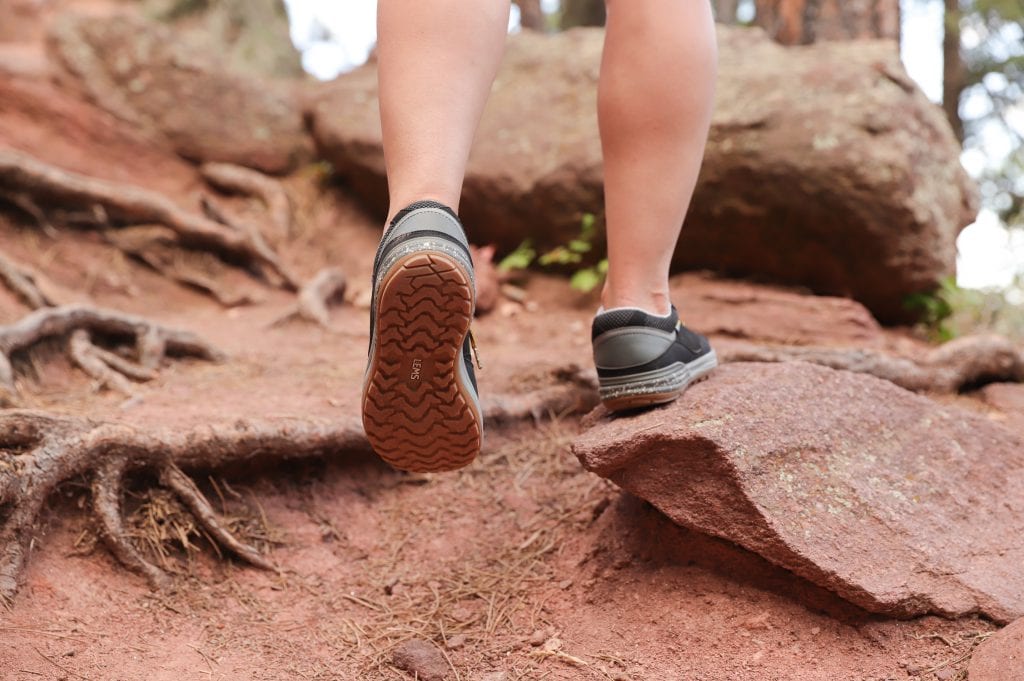 These shoes have become the workhorse of my footwear. They are comfortable for the mundane mile-long walk to school with the kids in the morning, and stylish enough for travel to far-off places where we are on our feet exploring all day long.
I recently took them on a four-mile hike in the foothills of Boulder, Colo. I was pleased with their grip on the sandstone boulders we climbed over. The onyx color does have a tendency to show dust after hikes. But, I can are easily restore them with a quick wipe down. They also pair as easily with leggings as they do jeans or even a casual dress.