We recently partnered with Smith Optics to review their prescription sunglasses.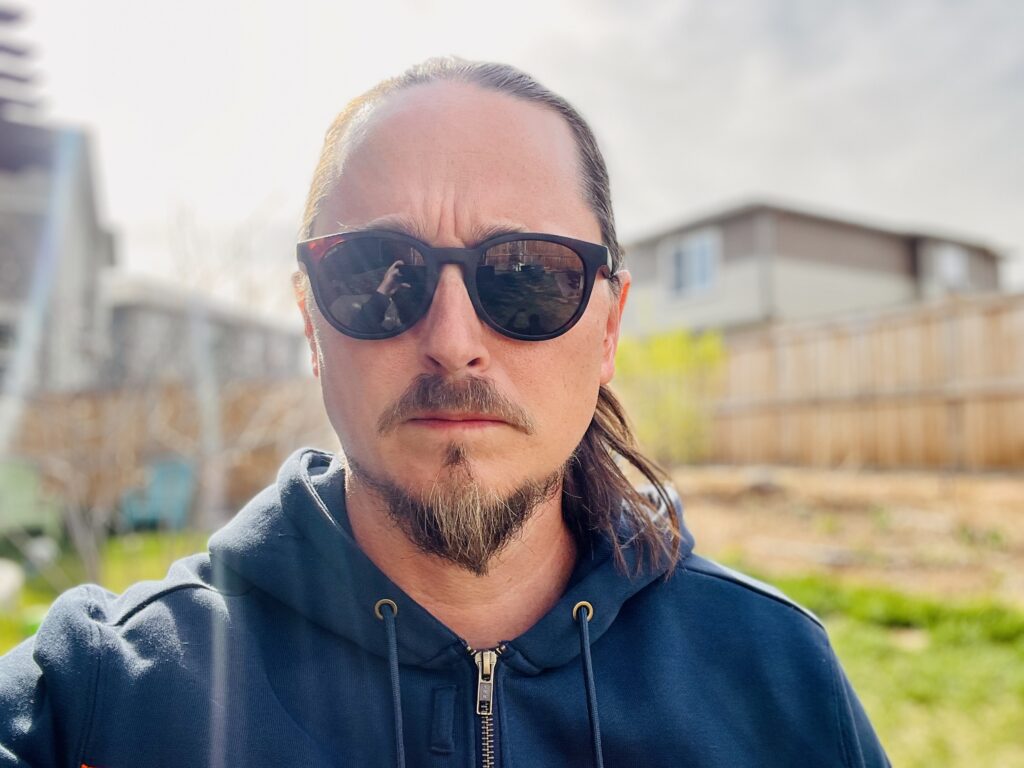 They sent us a pair of Smith Optics Eastbank Prescription Sunglasses, and I must say, I am thoroughly impressed with my experience.
As someone with two prescriptions, one for distance and one for reading, I have always struggled to find the perfect pair of prescription sunglasses that fit my needs. However, with the Smith Eastbank sunglasses, I have found exactly what I was looking for.
Purchasing Prescription Glasses Online
Let's start with the purchase process.
Ordering prescription glasses from Smith Optics is straightforward and easy.
All you need is your current lens prescription, including your pupillary distance measurement (PD), and you're good to go.
The first step is to choose your frame and select your lens options. Then, select "Add your prescription," and enter your prescription details in the Rx Wizard.
If you're like me, trying to read a lens prescription can be confusing.
On your script, you will have a sphere, a cylinder, and an axis, among a few other details. The sphere indicates the strength of the lens you need, while the cylinder indicates the lens power needed to correct astigmatism. The axis indicates where to place the lens correction for astigmatism.
For multi-focal glasses, such as reading and computer glasses, your Rx will include an ADD or NV value. This number always has a (+) sign. The type of Rx glasses may be noted on a prescription, such as DV [Distance Vision/nearsightedness] and NV [Near Vision/reading].
To measure your pupillary distance (PD), you can visit AccuPD, a free tool that measures your PD.
Alternatively, you can measure your PD yourself following the steps below with a ruler and mirror. Stand 8-12 inches away from a mirror, hold a ruler against your brow or cheekbones, close your right eye and align the ruler end with the center of your left pupil, look straight ahead, close your left eye, and open your right eye. Note the measurement to the center of your right pupil. PD is measured in mm and can be one number like 64 or two numbers like 31/33.
Once you've added the glasses to your cart, you can proceed to checkout.
A Lack of Customer Service
My only complaint with this process was that there was no confirmation that the way I interpreted my prescription was correct.
I had a printed copy of my prescription from my optometrist as well as my recent order at Warby Parker to reference.
However, by the time I was done entering in my information, I wasn't 100% sure I was doing it right. Once my order was complete, I sent an email to Smith Optics support email address with an image of my prescription to make sure I had entered my prescription correctly.
But I never got a response.
Even though I never heard back, when the sunglasses arrived the prescription worked perfectly.
I just wish, for my own peace of mind, that there was the ability to upload a prescription document as part of the purchase process.
When you purchase from Smith Optics, based upon their process and customer service, I would encourage triple checking your prescription before checking out.
Smith Optics Eastbank Review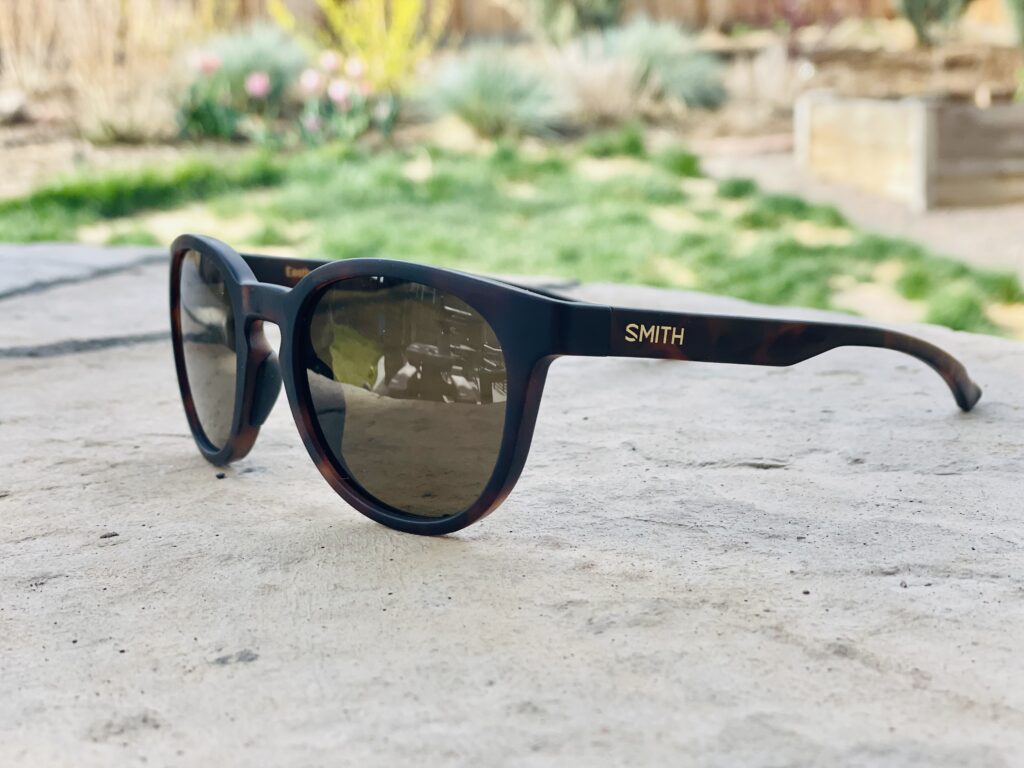 The Smith Eastbank Sunglasses are perfect for anyone who prefers classic looks. The round sunglasses are designed with lightweight, bio-based frames that are both durable and comfortable to wear. The color-boosting ChromaPop™ lenses enhance contrast and natural color, making details pop. Moreover, the lenses provide 100% UV protection, ensuring that your eyes are protected from the sun's harmful rays.
One of the things I love about these glasses is their fit and integration. They provide medium fit and medium coverage, which makes them suitable for various activities, including gravel biking, trail-running, and hiking.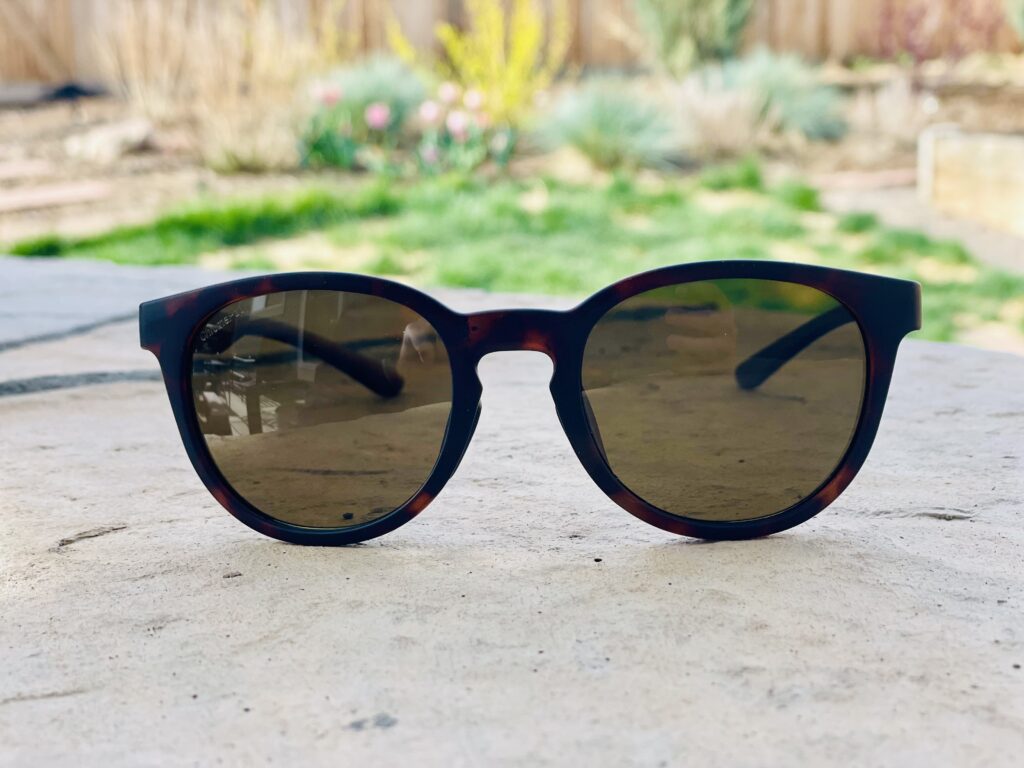 The nose pads provide nonslip grip, which ensures that the glasses stay put even during intense physical activities. The Evolve™ bio-based frame material is lightweight, which means that the glasses are comfortable to wear for extended periods.
Conclusion
The Smith Optics Eastbank Sunglasses are my go-to sunglasses, mostly because they are prescription and I can wear them for longer periods of time without experiencing eye strain.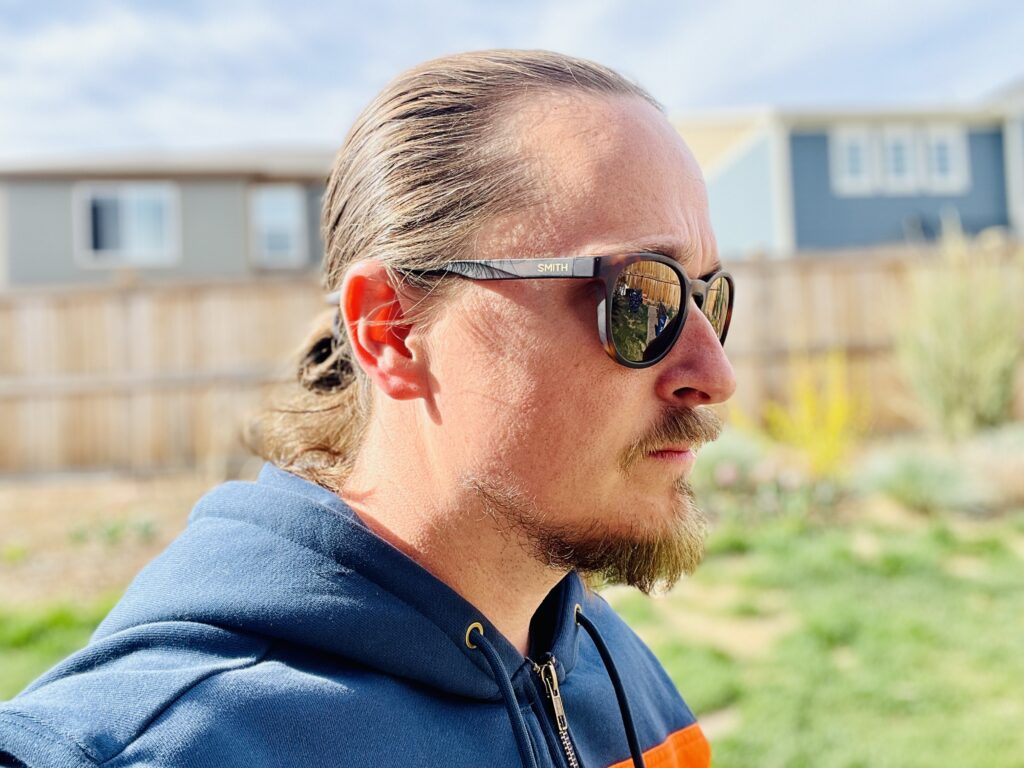 I also love them because how stylish and comfortable they are. I can wear them for hours at a time and not grow tired of them.
When running or bouncing down a steep trail on my bike, them stay on securely without bouncing themselves.
My only complaint was the lack of response from the customer service team. Ultimately, I had entered my prescription correctly, and perhaps it was just imposter syndrome, but not receiving a reply at all was concerning.