Gnarly is a funny word.
It can mean something good or bad, but also used to describe something challenging.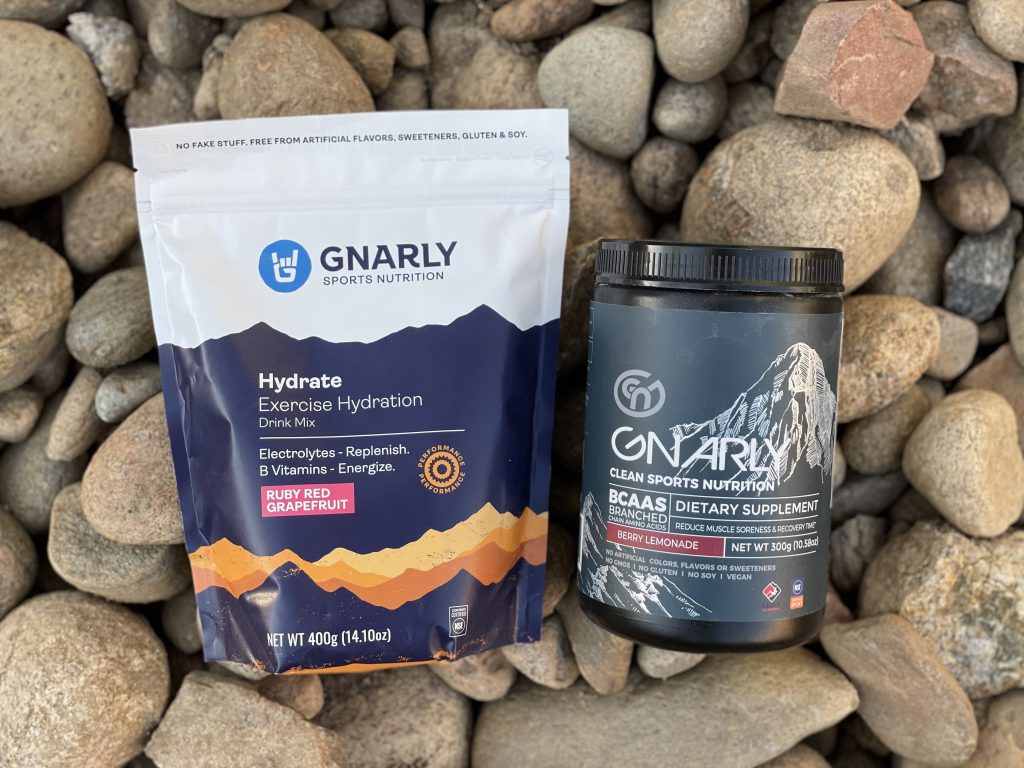 When Gnarly Nutrition sent me samples of their product to try, it landed on my doorstep at a challenging time. I just gotten back from my first physical in many years and learned that I had topped the scales at an all-time high. Based on the BMI chart, I was now "overweight."
Fitness has always been a priority for me, but as life changed, so has my fitness priorities. The COVID-19 presented challenges around my fitness and I fell out of my normal routines, including running (something I have been devoutly fanatical about for 13 years).
The balance between home learning, work, and making time for my wife to have to herself put a lot of my fitness to the side.
And now I showed the evidence of that. Since my first child was born 10 years ago, I had put on 47 pounds. Since COVID, I had put on 20 pounds.
It was a lot and I knew I had to do something different. Something challenging. Something… gnarly.
When these samples arrived, I decided that it was time to kick my own ass.
I started a high-intensity-impact-training program, increased my frequency and mileage running, and started flipping a tractor tire in my garage. Along with that, I started intermittent fasting for 16-18 hours a day and cold showers in the morning to activate my brown fat cells.
These supplements from Gnarly Nutrition have been a welcome addition.
Gnarly Hydrate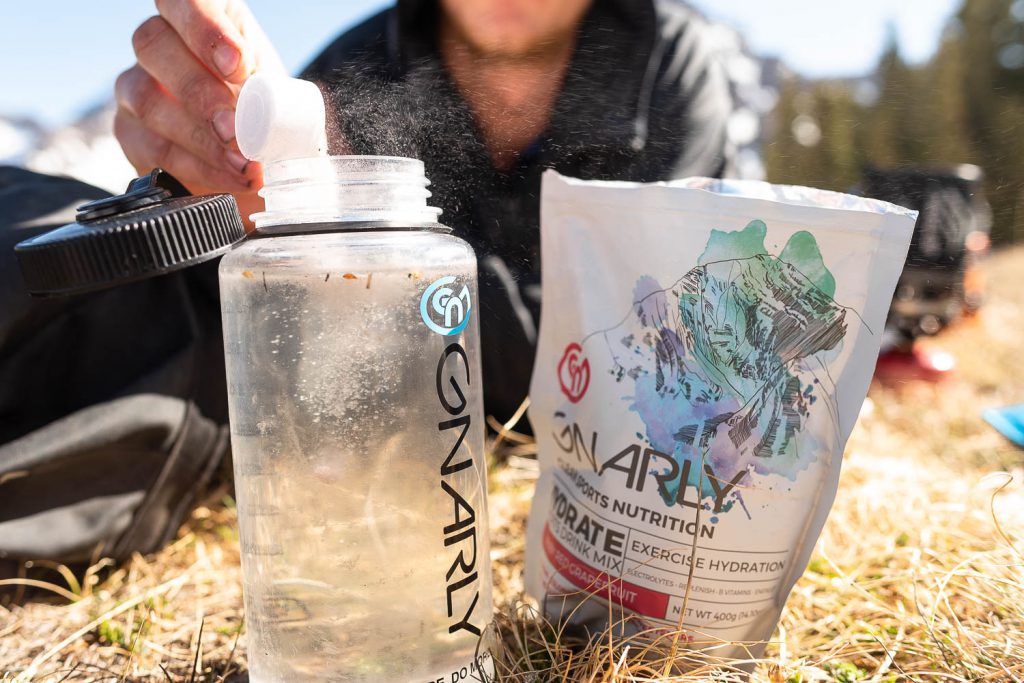 Thirty-minutes prior to a workout, I'll down a serving of Gnarly Hydrate.
Typically, I'm working out in the late afternoon and the B-Vitamins are a nice energizing pick-me-up to motivate me out of my office and into my workout space.
Each serving is super-packed with electrolytes to help aid performance and stave off muscle cramps and burnout. 250 mg of sodium, 100 mg of potassium, 90 mg of magnesium, 125 mg of calcium, and 135 mg of chloride.
What I appreciate about this product is that it doesn't have caffeine. Since I'm working out in the afternoon, I don't need extra caffeine in my system.
Additionally, this product mixes really well. There's another brand (that shan't be named) that I've used that is always clumpy and feels heavy in the gut. Gnarly Hydrate mixes well enough that I've replaced the Nuun tablets in my Hydropak.
Gnarly BCAAs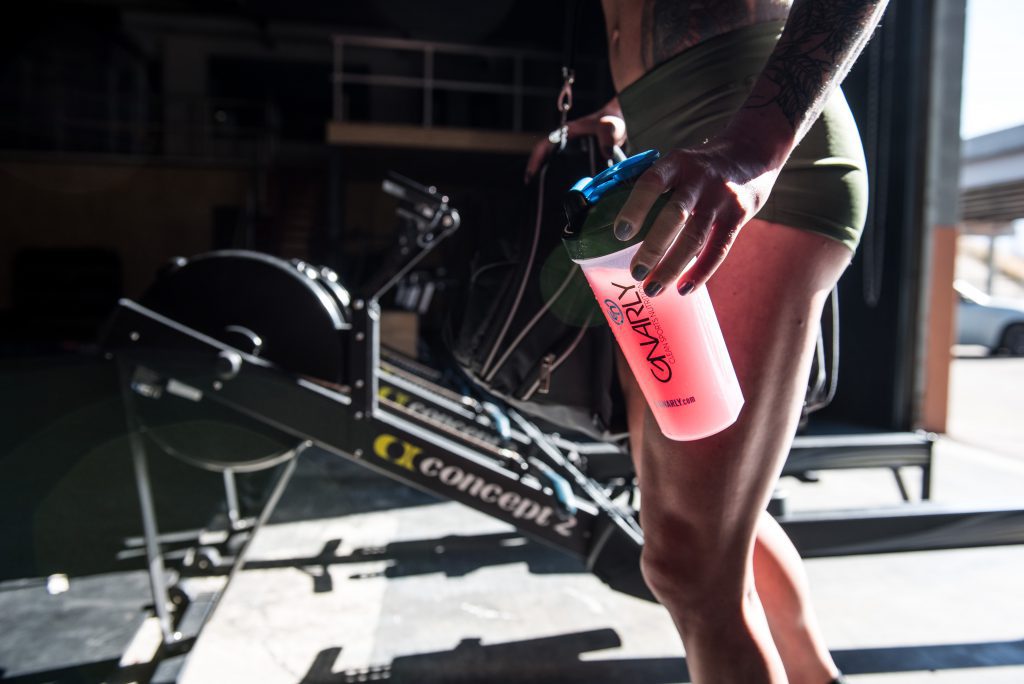 I've never used BCAAs as part of my recovery. If you don't know, BCAAs stand for Branched Chain Amino Acids.
You have 20 different amino acids in your body and three of those (leucine, isoleucine and valine) are branched chain amino acids.
By supplementing BCAAs, you're helping your body build back better (sorry, Biden). BCAAs can help with muscle growth, decrease muscle soreness, reduce fatigue, and prevent muscle wasting.
When I've gotten on these ass-kicking routines, my ass has gotten kicked and I have fallen off the wagon quickly.
But since supplementing Gnarly BCAAs I've found significant improvement in my recovery time.
I've been able to hit the same level of intensity the next day after an intense workout.
I'm a week into my journey and I've already dropped a couple pounds, which I'll take as a victory.
Gnarly BCAAs has several flavors to choose from including caffeinated and decaf options. I'm using the caffeinated version, but with only 35 mg of caffeine per serving, it hasn't negatively impacted my sleep routine.
Gnarly Vegan Protein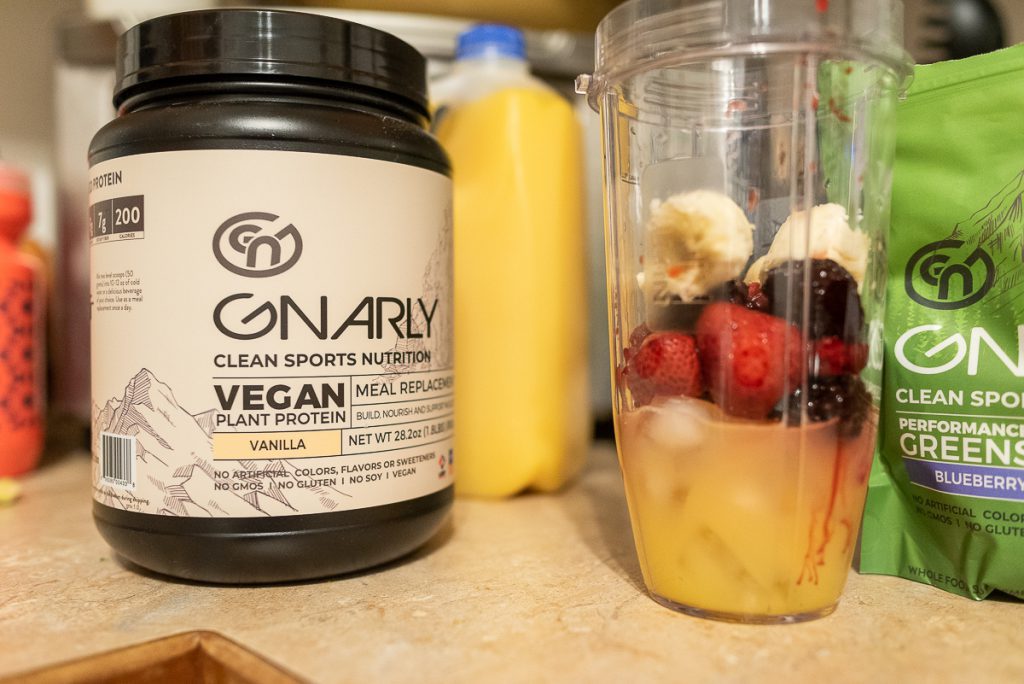 Finding the right vegan protein has been hit or miss. Especially when it comes to how well it mixes. There are many out there that are grainy and clumpy.
Thankfully, Gnarly Vegan Protein is one of the best I've had. Their protein is a blend of pea protein isolate, cranberry seed protein and chia seed protein.
Since using it, I also haven't had the gut issues I've had before with other proteins. I think it's in part due to their forms of protein, but the fiber content (7 grams per serving), and the pre and probiotics to support digestion and gut health.
Gnarly Vegan Protein is intended to also be a meal replacement.
When I've been breaking my fast, I've turned to their vegan protein versus running to the local sandwich or fast food shop. Each serving, when combined with water, is only 200 calories.
Out of the two flavors I samples (vanilla and chocolate), chocolate was my favorite.
Bottom Line
As I've gone on this journey of better health and fitness, I couldn't be more happy to have Gnarly Nutrition in my corner. It's definitely been a bit gnarly. But gnarly is a good way.
My hope is that I'll be able to get to a point where I'm able to do ultras again and have Gnarly on all my training runs.
It's worth noting that Gnarly Nutrition products are NSF certified and the three products above are all soy free, gluten free, and vegan.