As the days are getting cooler, finding the right insulated jacket for your next outdoor adventure is key.
Jack Wolfskin sent us their new JWP Atmos Jacket to try out and we've had a blast on and off the trails with it.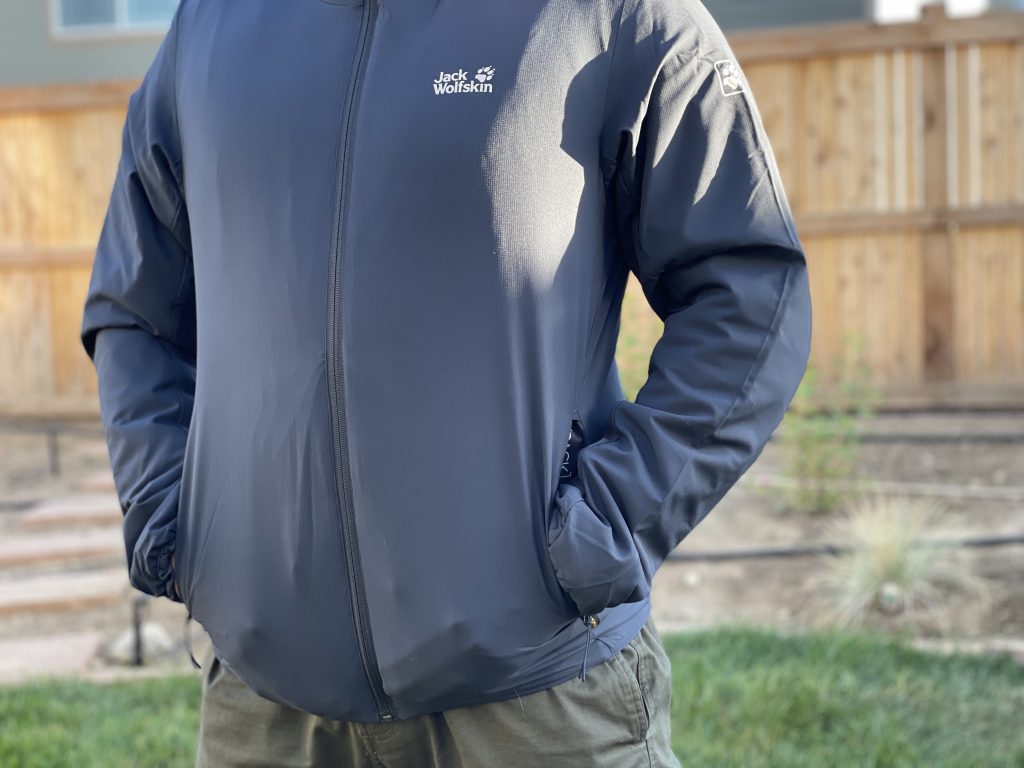 The timing of getting the JWP Atmos Jacket couldn't have been better. We recently added a puppy product tester to our crew, Parker, and I have found myself outside during the coolest parts of the day. The JWP Atmos Jacket is light-weight and easy-fitting for a quick throw-on for those walks.
But besides just walking Parker, I had the chance to get the jacket outside on a few hikes.
The jacket itself is lightweight; a men's medium only weighing 410g.
It's also incredibly stowable. Mid-way through my hike, I was feeling warm enough to slip it off. The jacket was able to be stuffed down into my backpack.
The JWP Atmos Jacket is made with Jack Wolfskin's Flex Shield Exosphere material making it wind resistant and water repellent.
Inside, the jacket has lightweight insulation made of recycled synthetic fibers with stretch properties. I'm fairly certain that it's the stretch properties that allows the jacket to pack so tightly into my backpack, but still retain it's original shape without the insulation bulking up in one particular spot.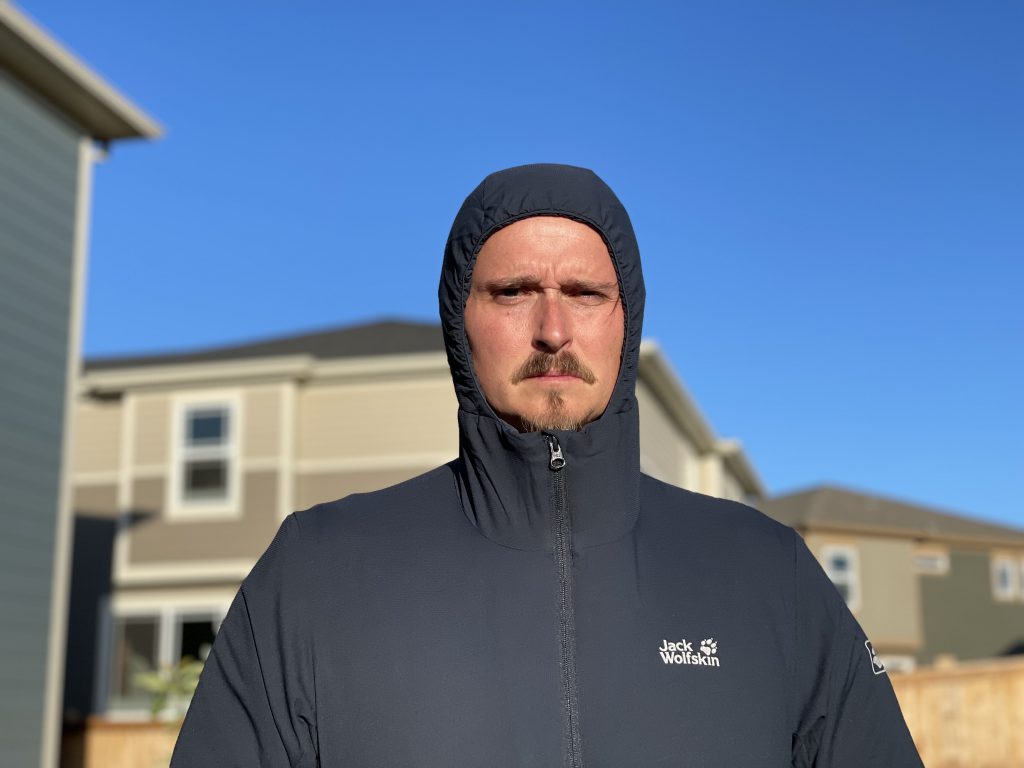 The jacket also has a hood, which is a great addition. It provided able protection when I was caught out in the rain, but also kept my ears nice and toasty on a cool morning walk with the puppy.
This jacket is also pretty stylish. It looks great on the trails, but is also a nice jacket to wear around town.
I am 5'11" and 195 lbs and I tested a men's large.
If you're on the hunt for a new Fall jacket, I highly recommend the JWP Atmos Jacket.