KAVU clothing is designed for fun. Whether that's at work or in the outdoors. They sell a variety of outdoor wear and amazing bags to encourage you to "spread your good-time attitude."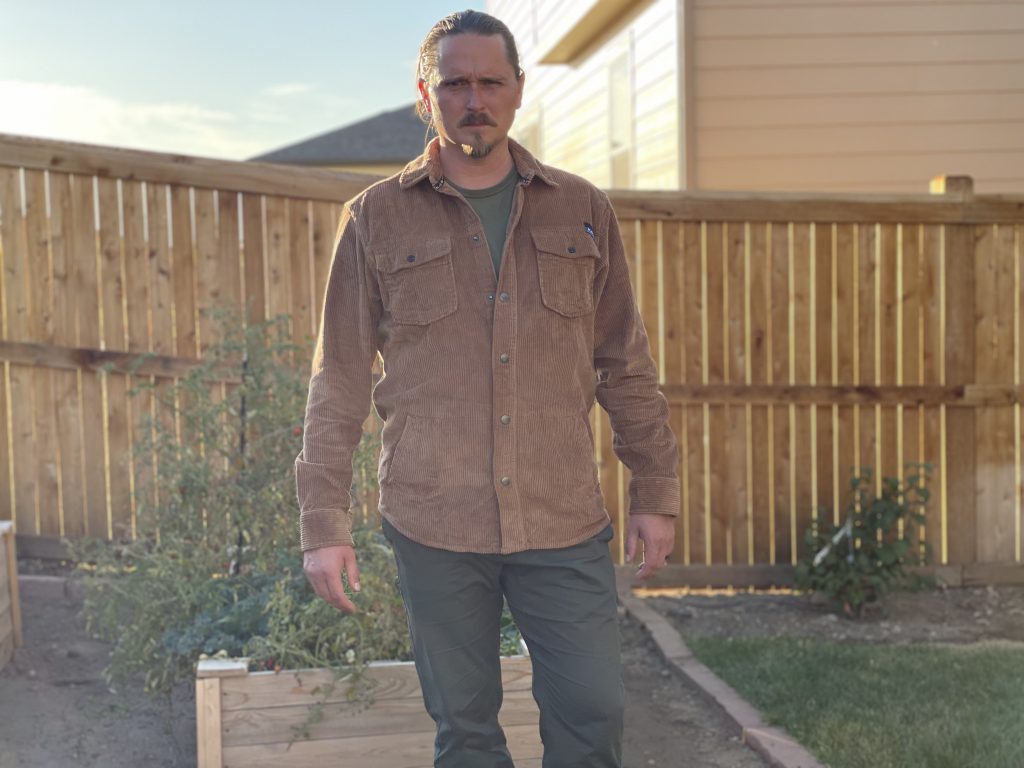 Recently, KAVU sent us a few products to test.
The Scrag Pants
The origin of the Scrag Pant dates back to the late 90's. This Fall, KAVU took this pant out of the archives and redesigned it.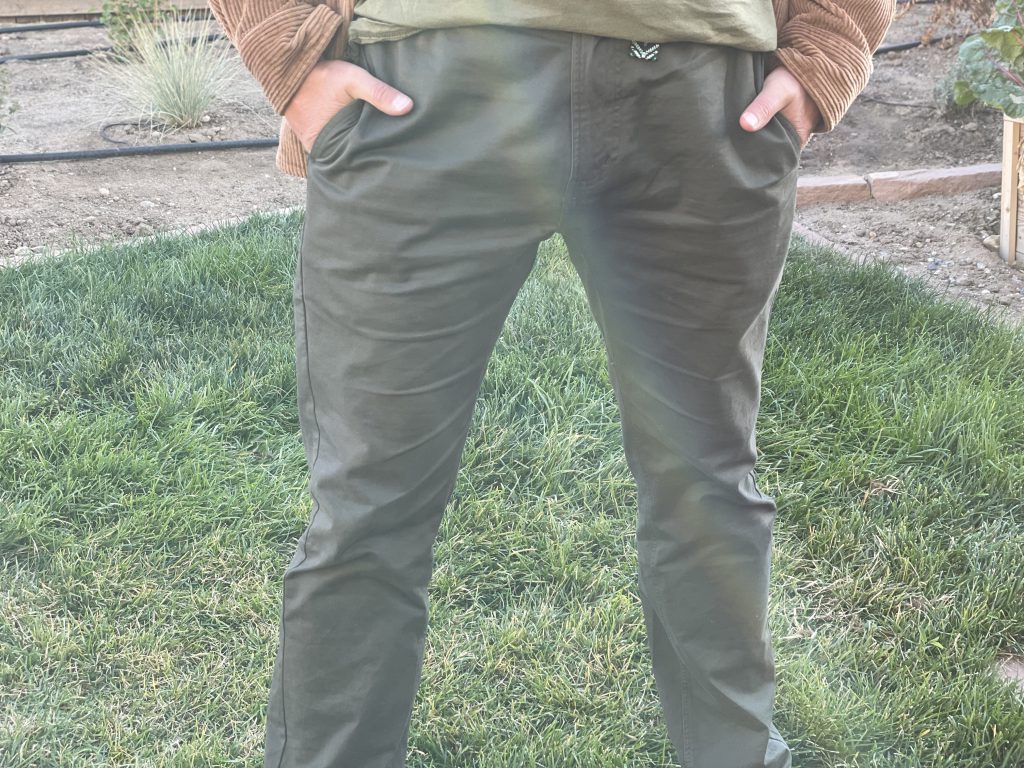 It's made with organic cotton and has an elastic stretch waist. The pant also comes with a webbing belt built in, making minor size adjustment a cinch.
The Scrag Pant is designed with a regular fit, which I found to be very comfortable on the trail. The elastic waist band also moves easily creating a comfortable fit.
For our field test, I took them on a hike up a local mountain. There were spots that I had to scramble up and I never felt that the pants were in the way of my movement.
They also look great too. I have found myself wearing them around town or at work and they feel chill, more than anything else.
The Petos Shirt Jacket
Also new for Fall is the Petos Shirt Jacket, or Shacket.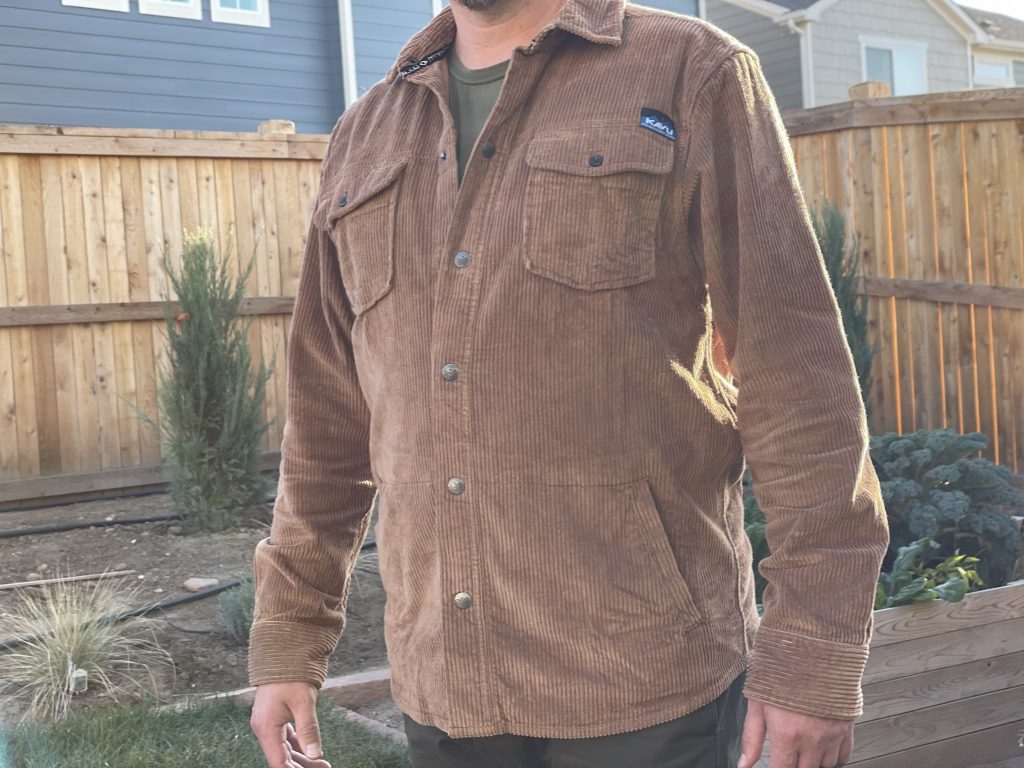 It's made from 100% cotton corduroy creating a really soft and fun look.
I've worn this over another t-shirt or sweatshirt and it is really comfortable. Compared to other "shackets," the Petos is less bulky and sits on my frame in a more tapered way. In other words, I don't feel like I look fat in it.
On colder days, the collar snaps up to protect your neck from the cold.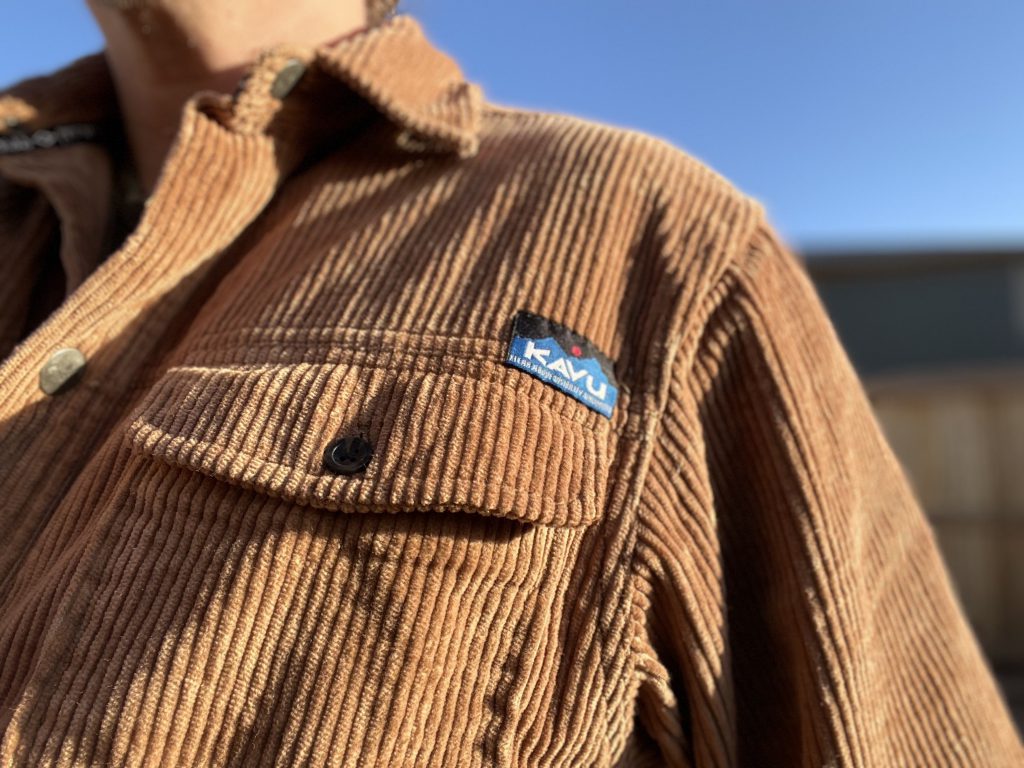 The shirt also includes two chest flap pockets and hand pockets on the side. The material in the hand pockets are incredibly soft and warm.
I was hiking early in the morning with the Petos Shirt Jacket and had forgotten my gloves and the hand pockets kept my fingers suitably warm.
Bottom Line
I had a blast testing out these products from KAVU. Their brand is about fun and these were fun products to wear.
But they have a lot more to choose from besides these two products, including a full line of men's and women's clothing, bags, and accessories.