As an avid traveler and outdoor enthusiast, I'm always on the lookout for gear that combines comfort, durability, and style. The all-new KÜHL SUPPRESSOR Jogger has undoubtedly impressed me with its technical performance and versatility, making it an essential piece of gear for any adventure.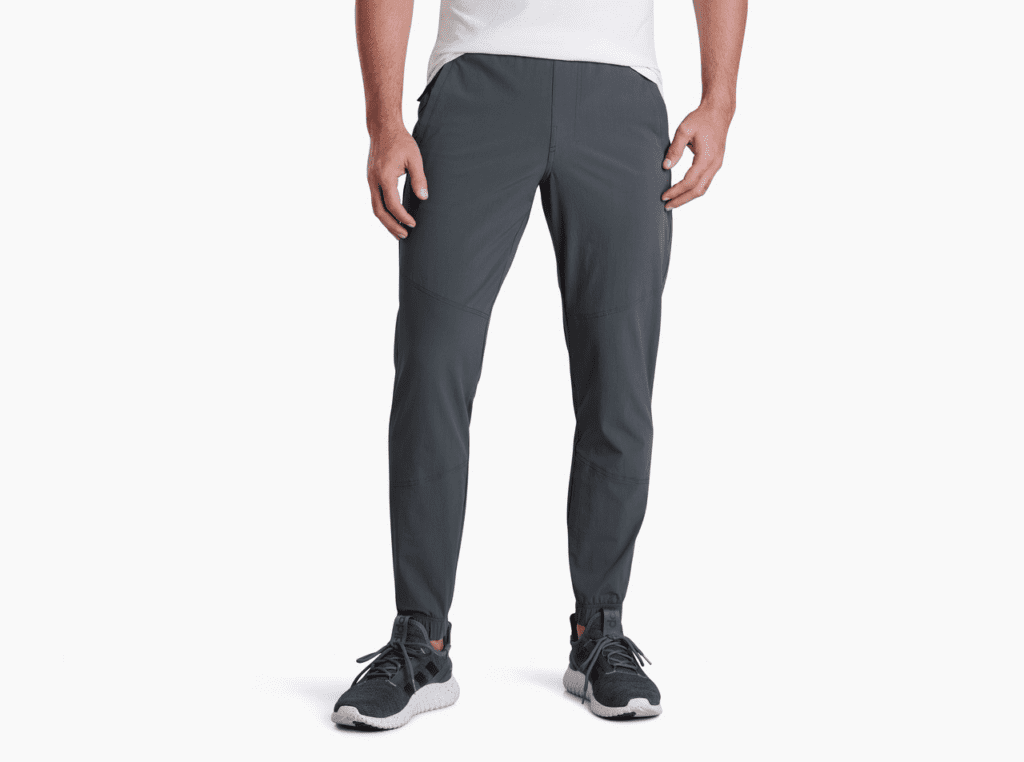 One of the first things I noticed about these joggers is the soft and lightweight fabric. It feels great against the skin and offers exceptional breathability, allowing for optimal comfort even during rigorous activities. The fabric's stretchiness is a fantastic feature, providing unrestricted movement and flexibility, which is crucial when navigating challenging terrains or engaging in high-energy adventures.
The SUPPRESSOR Jogger takes care of more than just comfort. With maximum (UPF 50+) sun protection, I feel confident knowing that my legs are shielded from harmful UV rays, especially during long hours spent under the sun. Whether I'm hiking, camping, or exploring new destinations, this added protection is invaluable.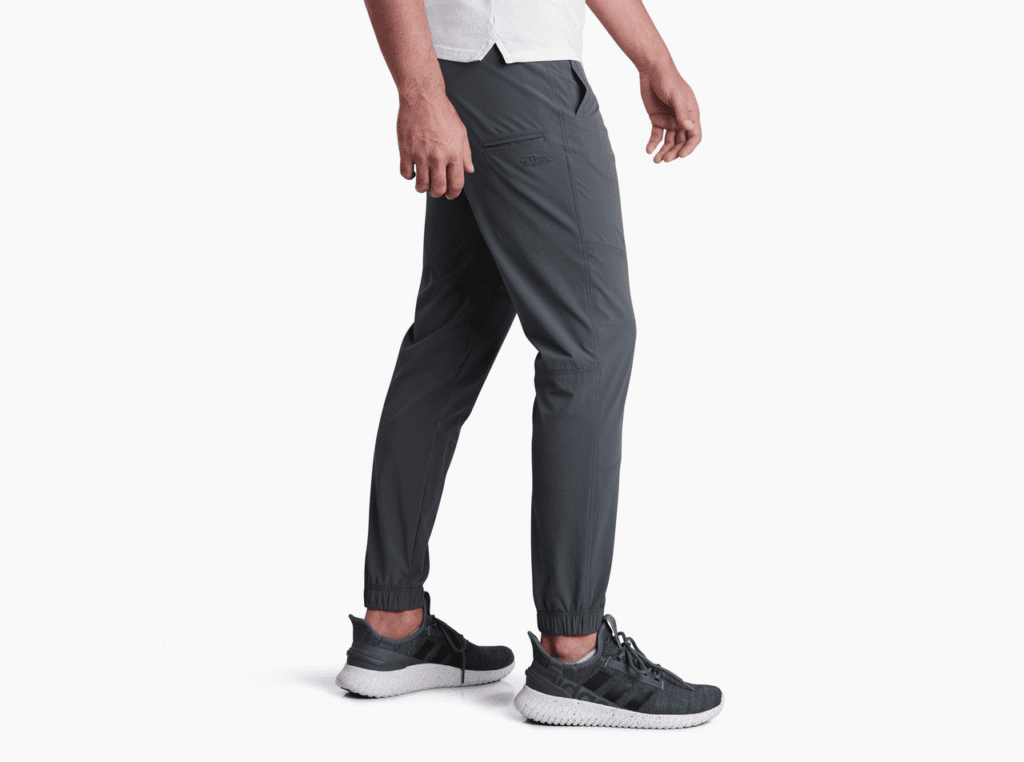 Durability is a key factor when it comes to outdoor gear, and the SUPPRESSOR Jogger delivers on this front as well. The pants are both water and abrasion resistant, ensuring they can withstand the demands of rugged environments. I have taken them on multiple hikes, encountering rocky trails and bushy terrains, and they have held up remarkably well. The fabric's rugged abrasion resistance ensures that these joggers can handle whatever the outdoors throw at them, without compromising comfort.
The pull-on elastic waistband with an external drawcord is a convenient feature that guarantees a perfect fit every time. Whether I need to adjust the waist size for added comfort or secure the pants during more active moments, the drawcord allows for easy customization. The elasticized hem further adds to the comfort and functionality of the joggers, ensuring they stay in place without any annoying riding up.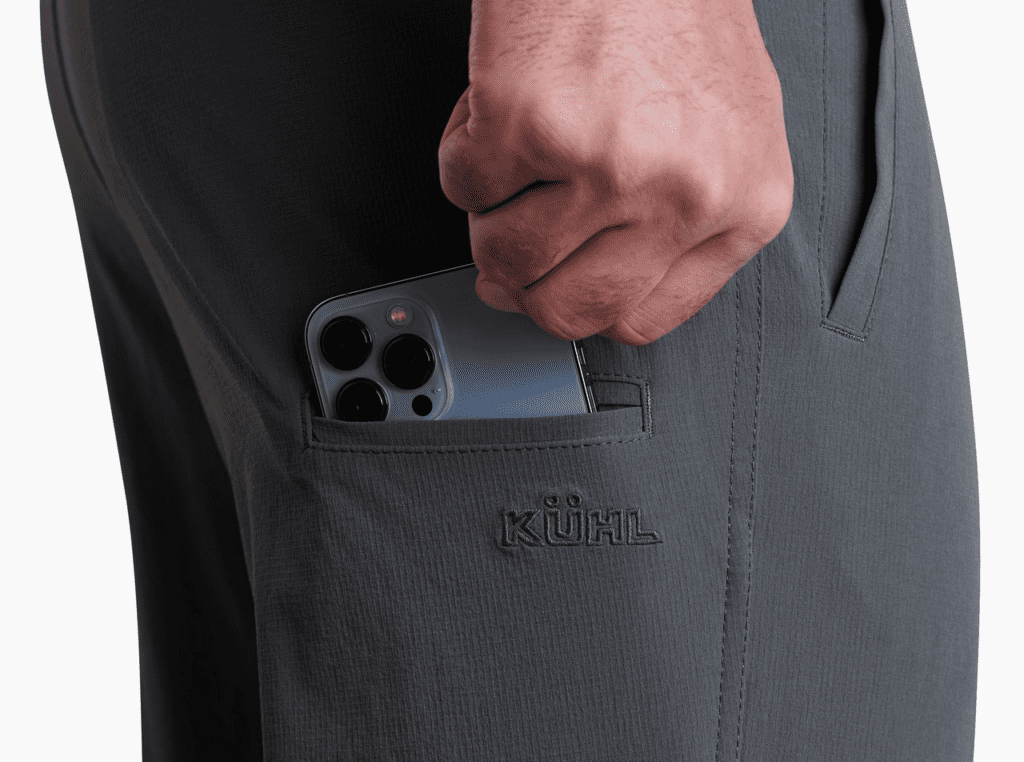 Storage options are essential when exploring, and the SUPPRESSOR Jogger doesn't disappoint in this aspect. With two front hand pockets, a hidden back pocket, and two drop-in cell phone pockets, there is ample space to keep essentials easily accessible. Whether it's a map, keys, a phone, or small tools, I appreciate the thoughtful design that allows me to keep my belongings secure and organized.
In terms of style, the SUPPRESSOR Jogger seamlessly transitions from outdoor adventures to everyday wear. Its versatile design strikes a perfect balance between functionality and fashion, making it suitable for various settings. Whether I'm exploring a new city or relaxing at a campsite, these joggers look great and effortlessly blend into any environment.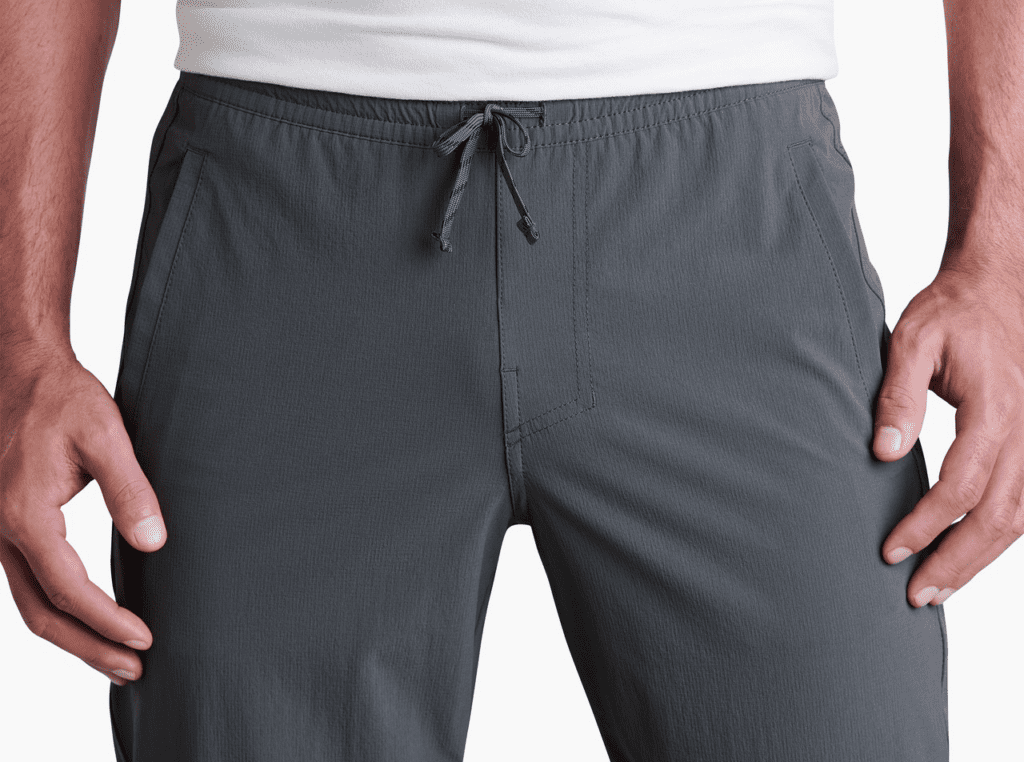 In conclusion, the KÜHL SUPPRESSOR Jogger is a must-have for anyone seeking reliable and comfortable pants for travel, hiking, or camping. Its soft and lightweight fabric, combined with breathability and stretch, ensures optimal comfort during any activity. The pants' water and abrasion resistance, along with the UPF 50+ sun protection, provide peace of mind and durability in diverse conditions. The convenient pull-on waistband, ample storage options, and stylish design further elevate the joggers' functionality and versatility. Whether you're traversing a trail or simply embracing the outdoors, the SUPPRESSOR Jogger will suppress the ordinary and elevate your adventure.