The Sea to Summit Spark Ultralight Sleeping Bag, specifically the 5-degree Fahrenheit model, is a cold-weather warrior that's been put to the test in the unforgiving elements of fall and winter camping. This is my take on why the Spark IV deserves a spot in your gear arsenal.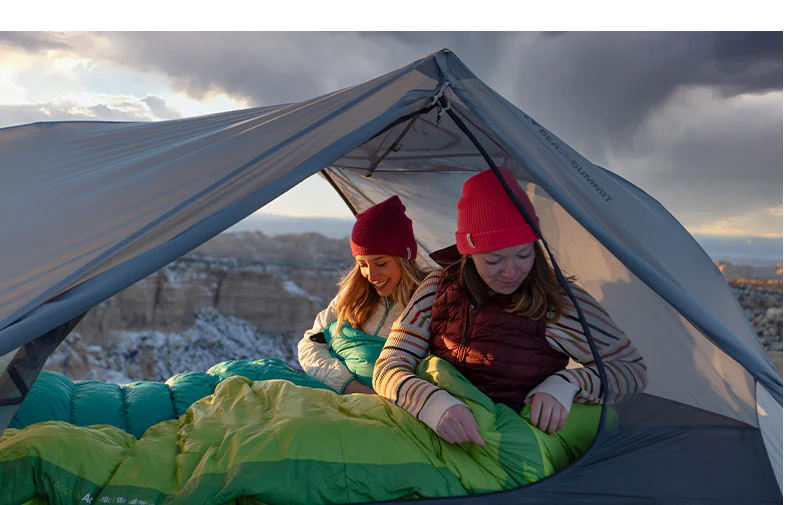 Designed for Ultralight Backpacking:
The Spark Ultralight Sleeping Bag is explicitly designed for those who embrace the ethos of ultralight backpacking. It's a streamlined choice that doesn't compromise on warmth, making it the ideal companion for cold-weather adventures. Here's a closer look at why it stands out.
Performance: Winter Season Rating:
The Spark falls under the category of a single-season sleeping bag, making it suitable for fall and winter camping. With a lower temperature rating of 5 degrees Fahrenheit (-15 degrees Celsius), it's a reliable choice for those who venture into the great outdoors when the mercury drops.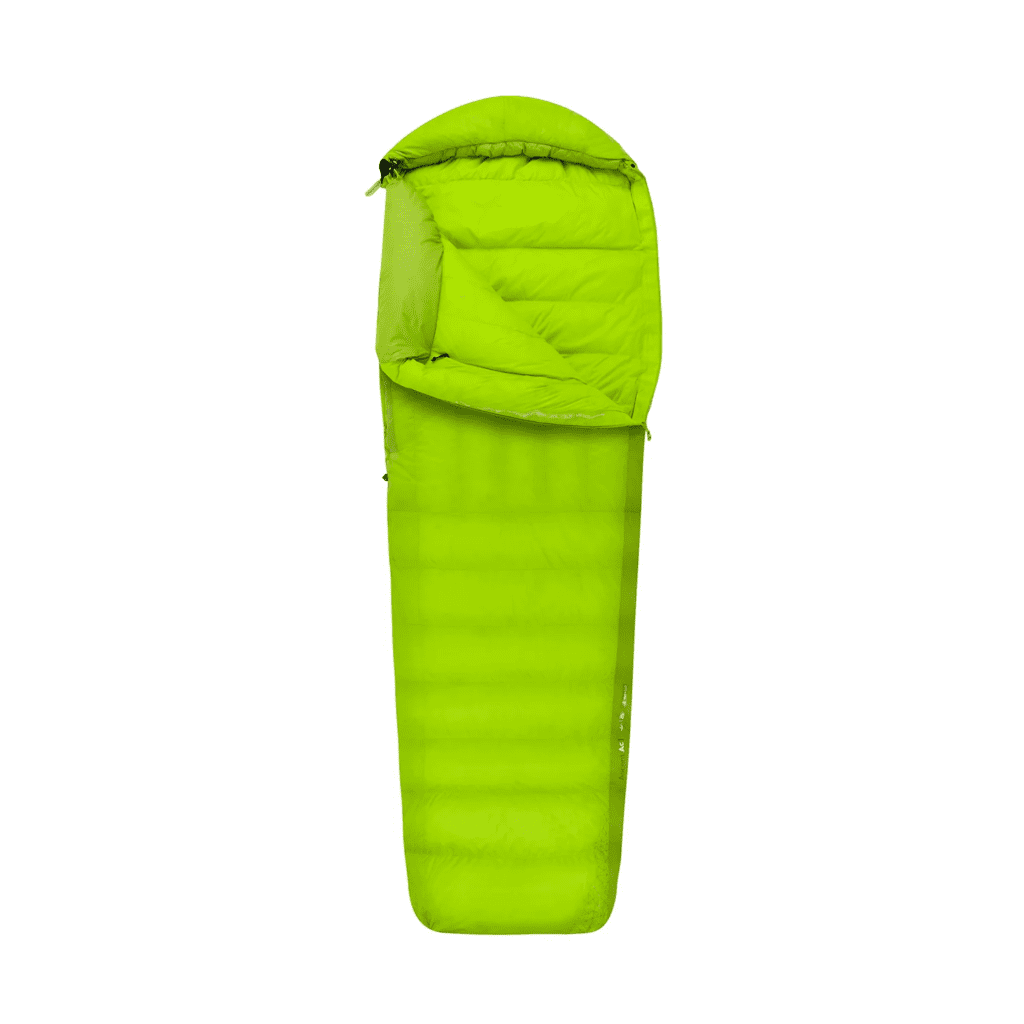 Lightweight and Compact:
Ultralight doesn't mean ultra-tight. The Spark mummy sleeping bags are snug but still offer adequate room for the performance-oriented, backcountry user. At a weight of 31 ounces (1 lb 15 oz) and a compressed volume of 6.6 liters, it's astonishingly lightweight and easy to pack.
Premium Down Insulation:
The Spark is insulated with Ultra-Dry Down 850+ Loft, comprised of 90% down cluster premium goose down. This high-quality insulation is certified under the Responsible Down Standard (RDS), providing peace of mind regarding its ethical sourcing.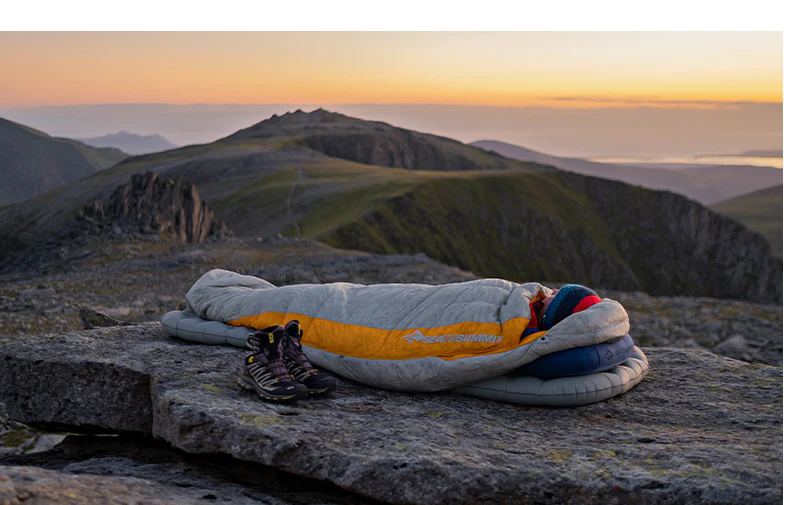 Thoughtful Design and Features:
Shell and Liner Materials: The 10D shell and 7D liner materials contribute to the sleeping bag's remarkable lightweight and compact packed size.
Complete Package: The Spark comes with a lightweight Ultra-Sil compression bag for convenient packing and a storage cell for breathable storage, ensuring your bag remains in top condition.
Zipper-Length Trimming: The Spark is trimmed to save weight and achieve gram-saving performance. It's available with a full-length side zipper, which can be coupled to a Flame sleeping bag with a full-length zipper, enhancing versatility.
Baffle Construction: The 5-degree Fahrenheit model is fully baffled, helping maintain even insulation distribution.
Mummy Shape: The Spark features a broader mummy shape, offering a snug fit that keeps you warm and comfortable during chilly nights.
Performance in the Field:
I had the pleasure of testing the Sea to Summit Spark during a Scout camping event in the Colorado mountains, where temperatures took a significant dip. The bag's performance was impressive, living up to its 5-degree Fahrenheit rating.
It features a full-length snag-free zipper, a down-filled draft tube, and a draft collar, which proved to be invaluable in sealing in warmth and preventing cold drafts. The fabric along the length of the zipper is reinforced with a stiffener, a premium feature often found in top-tier sleeping bags.
Draft Tube and Collar: The draft tube serves its purpose, but I must mention it's relatively narrow, which was a bit surprising for a cold-weather bag. The draft collar, too, felt shallow, requiring additional layers to fill the gap and seal in warmth.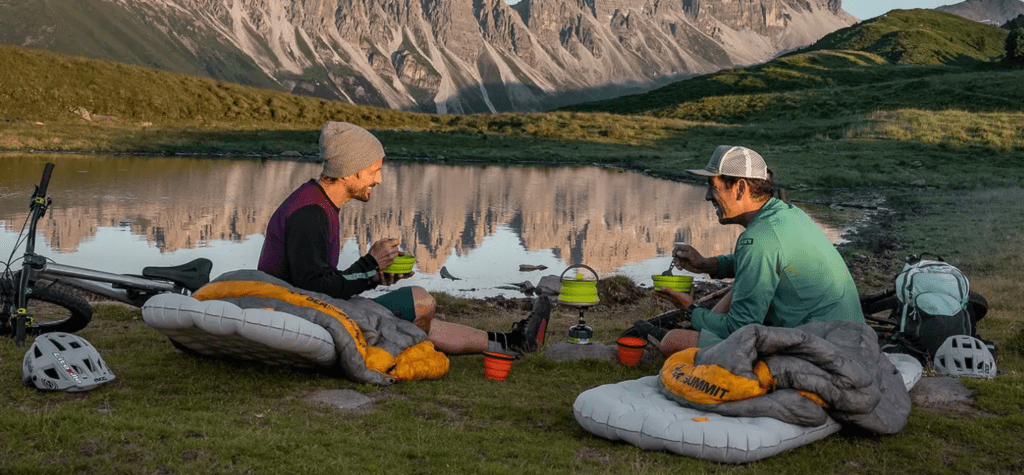 In Conclusion:
The Sea to Summit Spark Ultralight Sleeping Bag, particularly the 5-degree Fahrenheit model, is a reliable and lightweight choice for cold-weather camping. With premium down insulation, thoughtful design, and features that cater to ultralight backpacking, it's an essential piece of gear for anyone venturing out into the brisk autumn and winter wilderness. During my recent Scout camping event, the Spark IV lived up to its temperature rating and provided a comfortable and warm haven in the heart of the Colorado mountains. It's a trustworthy companion for chilly nights under the stars, making it a must-have for winter camping enthusiasts.