As the fall and winter camping season arrived, I found myself in search of a reliable sleeping bag that could keep my Scout warm during those crisp Colorado mountain nights. The Mountain Hardwear Lamina Sleeping Bag proved to be more than up to the task during a recent Scout camping event, impressing me with its innovative features and ability to keep my Scout warm even when temperatures took a dip.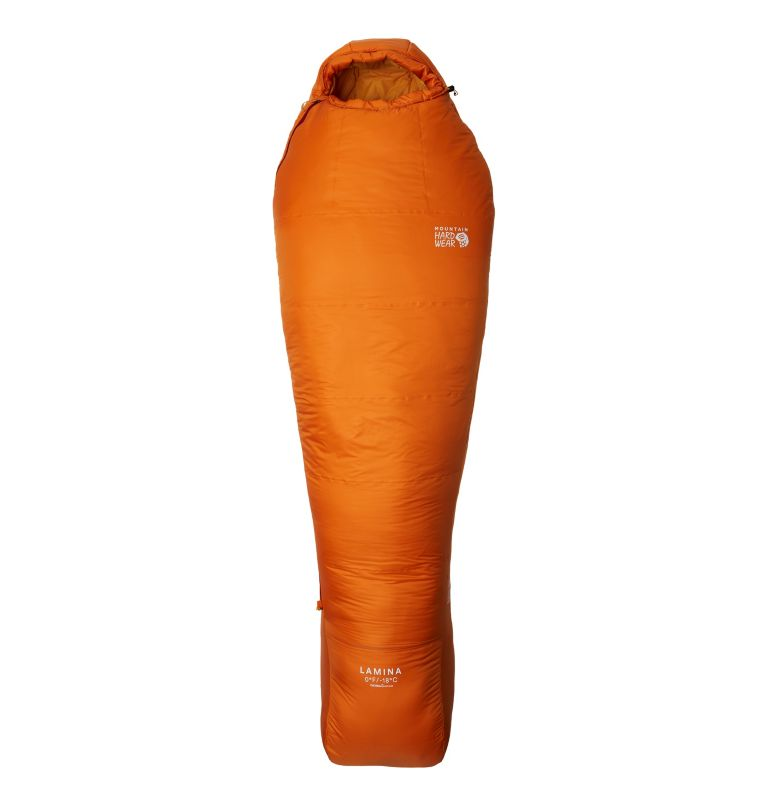 Innovative Design for Superior Warmth
The Lamina Sleeping Bag boasts a unique Lamina™ construction that strategically maximizes the loft of insulation, eliminates cold spots, and thermally maps insulation to areas where you need the most warmth. This innovative design feature became especially evident when the temperatures dropped during our camping event.
Key Features That Shine:
Lamina™ Construction: The proprietary, welded Lamina™ construction enhances loft and eliminates cold spots, ensuring consistent warmth throughout the bag.
Thermal.Q Insulation: The insulation, composed of 80% recycled materials, doesn't just insulate; it retains its warmth even when wet, making it ideal for damp and unpredictable camping conditions. This insulation also reduces its impact on the environment, which is a welcome bonus for eco-conscious campers.
Efficient Mummy Cut: The standard mummy cut not only saves weight and space but also provides efficient and cozy sleeping conditions.
Shaped Draft Collar: The draft collar is thoughtfully designed to block the escape of warm air from inside the bag, ensuring that you stay snug even when the temperature outside plummets.
Contoured Footbox: The footbox follows the natural position of your feet, providing maximum warmth and comfort, allowing you to get a good night's rest.
Tailored Hood: The tailored hood is another feature that sets this sleeping bag apart. It comfortably blocks drafts and seals in warmth, keeping you toasty even on the chilliest nights.
Smart Zipper and Zip-Together Functionality: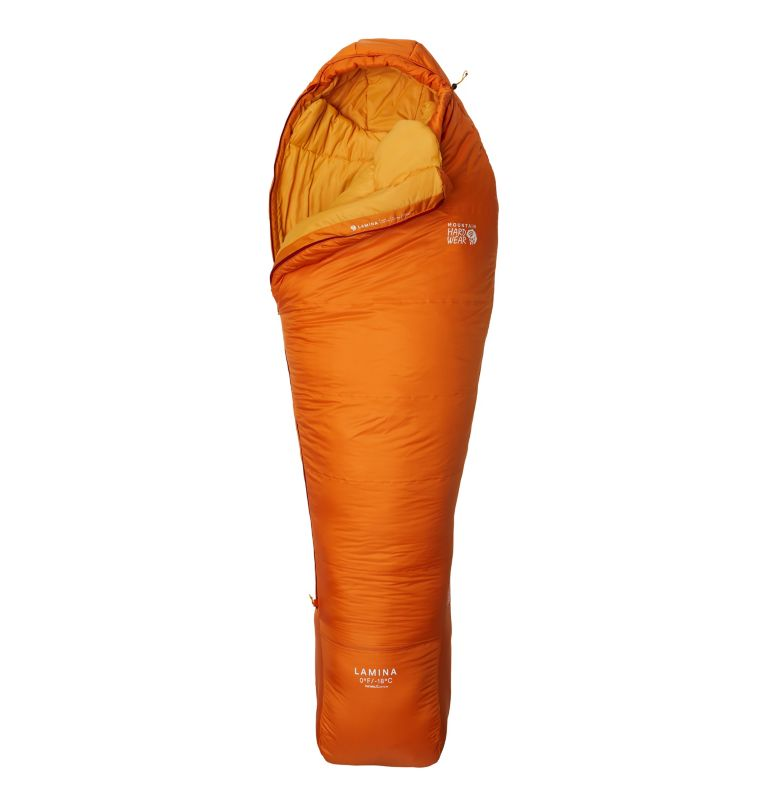 The Lamina Sleeping Bag features a light and durable, two-way #5 zipper with anti-snag, making entry, exit, and ventilation a breeze. The glow-in-the-dark, reflective zipper pull is a handy touch when you need to find your way in the dark. Furthermore, the bag is available in left-hand and right-hand zippers, allowing for zip-together functionality. This feature is perfect for couples or friends who want to cozy up in the same sleeping bag.
Mountain Hardwear doesn't skimp on the details. The Lamina Sleeping Bag comes with a nylon compression sack for convenient packing and a mesh storage sack for breathable storage.
A Scout-Approved Performance:
My son recently tested this sleeping bag during a Scout camping event in the Colorado mountains, and it passed with flying colors. When the temperatures took a nosedive, the Lamina Sleeping Bag kept my Scout warm and comfortable throughout the night, ensuring that they were ready for the day's adventures.
In Conclusion:
The Mountain Hardwear Lamina Sleeping Bag is a reliable and innovative choice for fall and winter camping. Its unique construction, eco-friendly insulation, efficient design, and smart features make it an ideal companion for cold nights under the stars. During my Scout camping event, this sleeping bag proved that it's more than up to the task of keeping you warm and cozy in the most challenging of conditions. Whether you're camping in the Colorado mountains or anywhere the temperature drops, the Lamina Sleeping Bag is a trusty partner for your outdoor adventures.