As an avid camper and outdoor enthusiast, finding the right gear is crucial for my comfort and enjoyment during my adventures.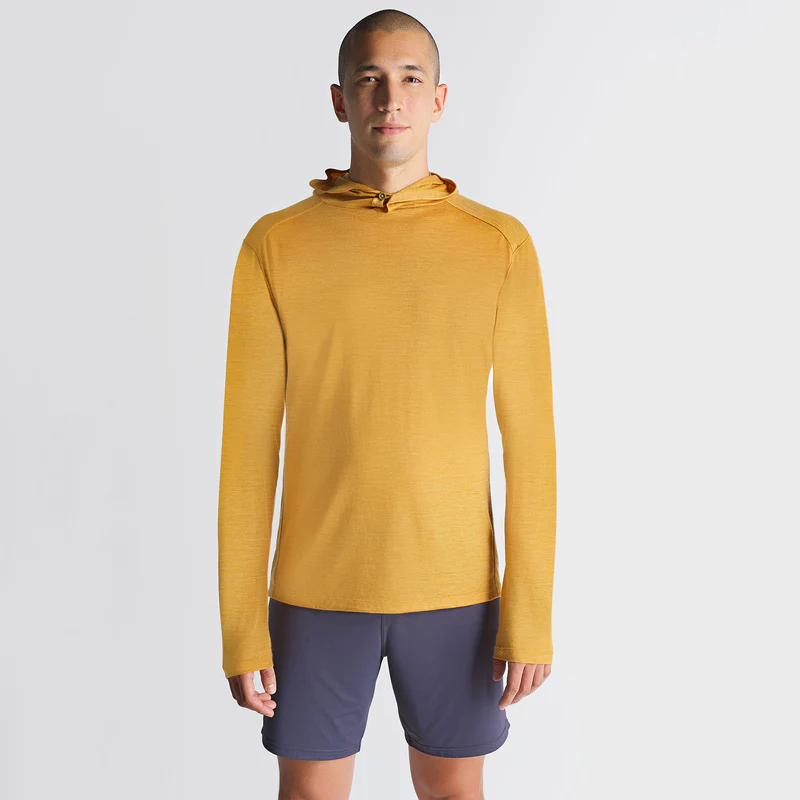 Recently, I had the pleasure of trying out the Ibex Sun Hoodie during a camping trip with my son's Scout Troop in the beautiful high-altitude regions of Colorado. This Merino Wool hoodie turned out to be the perfect companion for our wet and unpredictable summer weather.
First and foremost, the Ibex Sun Hoodie excels in providing cozy warmth, even when faced with damp and chilly conditions. Our camping week was particularly wet, with rain pouring down almost every day. However, thanks to the Sun Hoodie, I was able to stay comfortably warm and dry throughout. Whether it was raining or the sun was shining and evaporating the previous night's rain, I found myself cozy and protected in this versatile hoodie.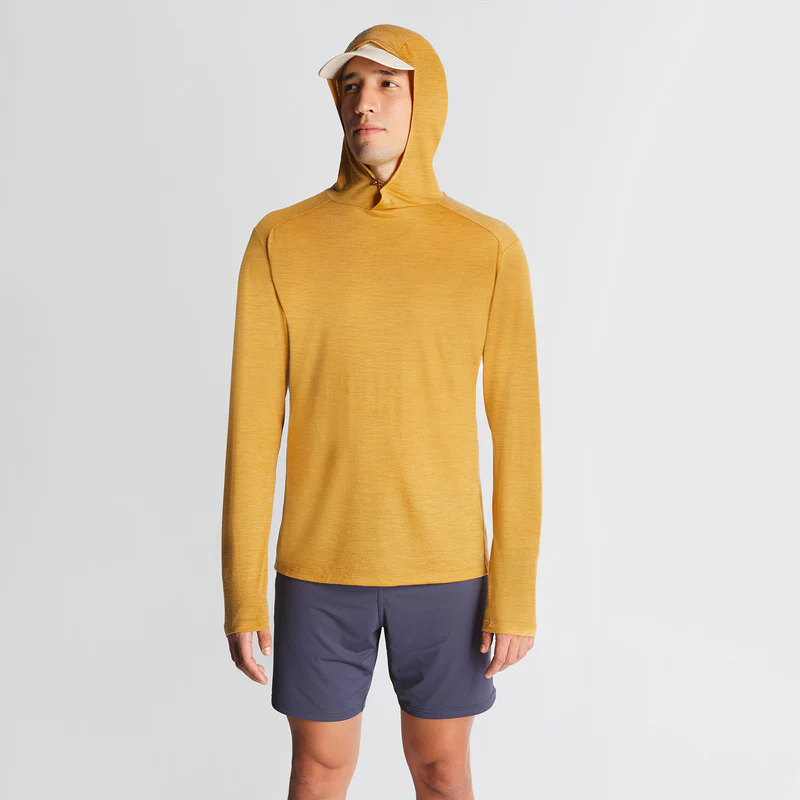 One of the standout features of the Sun Hoodie is its 3-panel anatomical hood. It not only provides full coverage for my face but also fits perfectly under my helmet. This feature is especially useful when engaging in activities like hiking or biking. Additionally, the offset shoulder seams prevent any chafing caused by backpacks or harnesses, ensuring a comfortable experience even during extended periods of wear.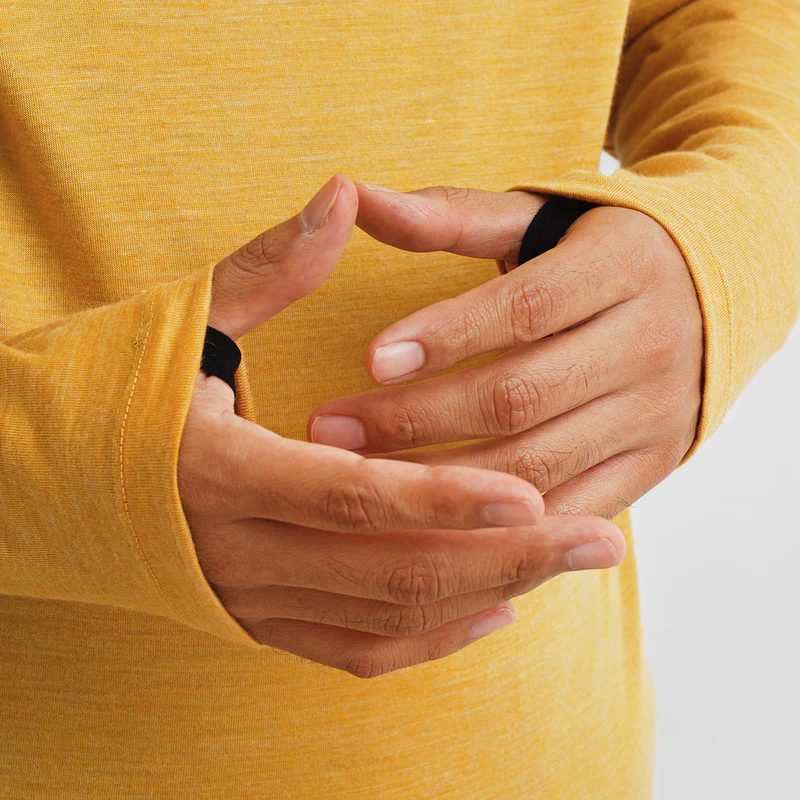 I particularly appreciated the elastic thumb catches on the inside of the sleeves. They not only kept the sleeves securely in place during any pursuit but also provided added sun protection to my hands. This attention to detail and commitment to sun protection was evident throughout the design of the hoodie. The 3-panel hood, which also fits over a hat, ensured ultimate face protection from the sun, while the optional button closure allowed for ventilation during more strenuous activities.
The benefits of Merino Wool became apparent as soon as I wore the Sun Hoodie. The fabric's thermoregulating properties kept me cool and dry, even in hot and humid weather conditions. Merino Wool is known for its breathability, which prevents overheating, while also providing natural antimicrobial properties, keeping unpleasant odors at bay. The addition of Tencel™, derived from sustainably grown eucalyptus, further enhanced the cooling comfort of the hoodie. The Corespun technology used in its construction added strength and durability, making it suitable for outdoor adventures.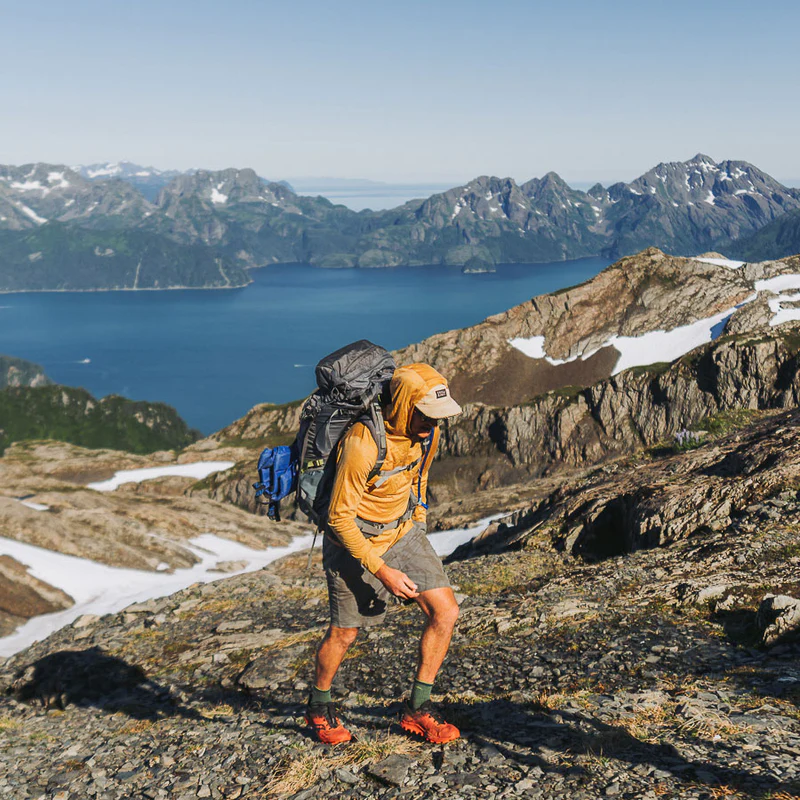 Another thoughtful feature of the Sun Hoodie is the absence of tags, maximizing comfort during wear. The presence of a locker loop makes it easy to hang dry the hoodie after a long day of camping or hiking.
In conclusion, the Ibex Sun Hoodie is a remarkable piece of outdoor gear. Its lightweight and versatile design, combined with the benefits of Merino Wool and Tencel™, make it an excellent choice for outdoor enthusiasts. Whether you're camping in unpredictable weather or engaging in strenuous activities, this hoodie will keep you comfortable and protected. I highly recommend the Ibex Sun Hoodie to anyone seeking a high-quality, performance-driven garment for their outdoor adventures.