The KÜHL ESKAPE 14L MESSENGER Bag is a fantastic choice for anyone who values both style and functionality.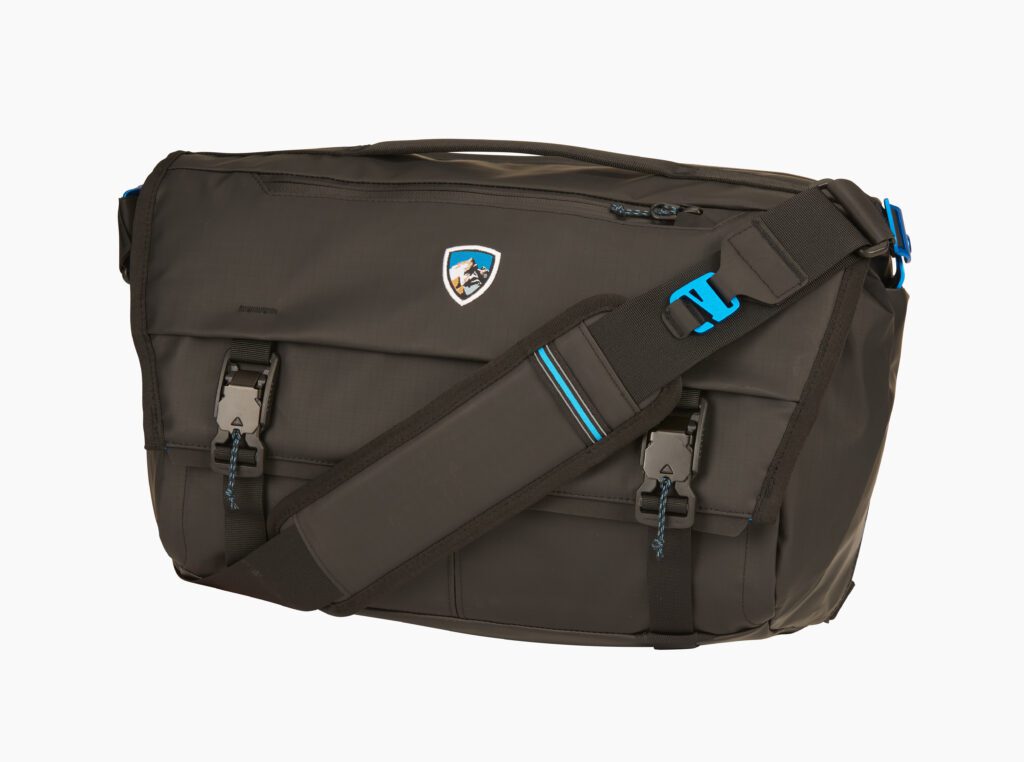 KÜHL sent us a sneak peak at this bag and when I unpacked it and started to dive in on all the features this slim messenger contains, I was giddy with excitement.
The sleek black exterior is not only practical but also adds a touch of sophistication to your everyday look. The bag is designed with an abundance of pockets, providing ample storage space for all your essentials.
The quick access laptop/tablet compartment is particularly useful, making it easy to grab your devices on the go. The interior of the bag is high visibility, which makes it easy to see what you're looking for, and the zippered mesh pockets are perfect for storing smaller items.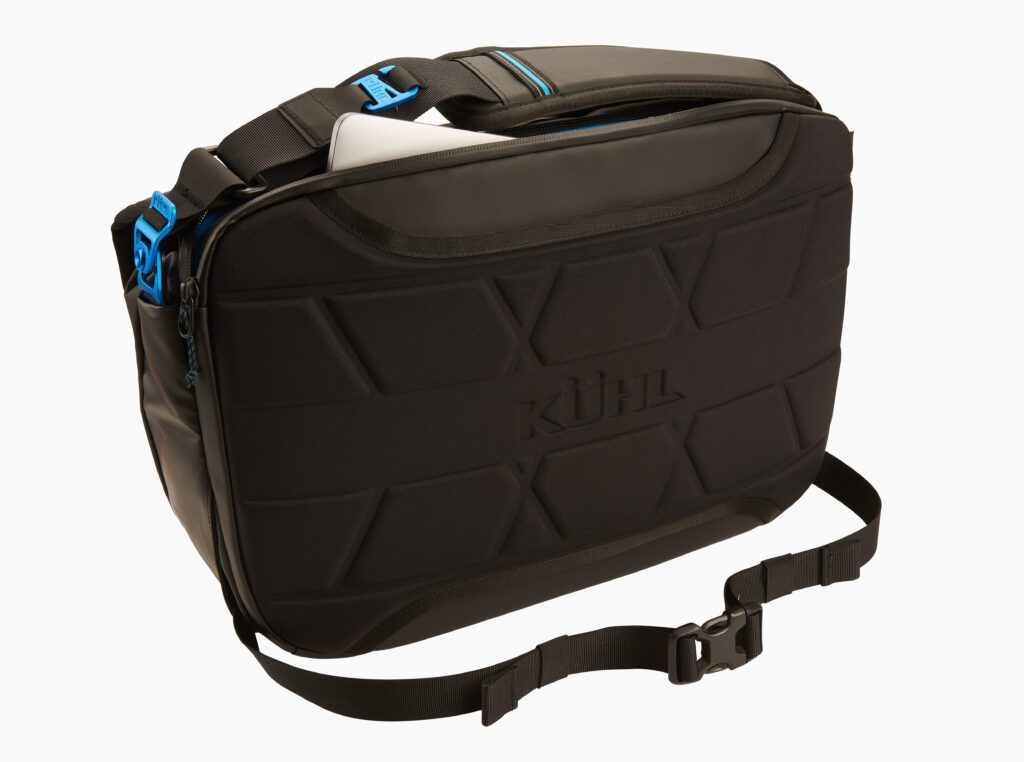 One of the most impressive features of this bag is the adjustable shoulder strap, which provides a dialed fit for ultimate comfort. The strap is also infinitely adjustable, ensuring that it can be adjusted to fit you perfectly. The stow-away hip belt is another excellent feature, as it provides added stability and helps minimize bounce when cycling.
Comfort is key when it comes to messenger bags, and the KÜHL ESKAPE 14L MESSENGER Bag does not disappoint. The shoulder strap is well-padded, making it comfortable to wear for extended periods, and the waist belt helps distribute the weight evenly across your body. These features make it an excellent choice for cycling or commuting.
The KÜHL ESKAPE 14L MESSENGER Bag is an exceptional choice for anyone who wants a stylish and functional messenger bag. The sleek black exterior, ample storage space, comfortable straps, and smart product design make it an excellent choice for anyone looking for a high-quality messenger bag.