In a world where footwear often prioritizes fashion over fitness and profit over wellness, the Vivobarefoot Primus Lite Knit stands as a beacon of hope for those seeking a return to the natural. Combining sustainability, performance, and minimalist design, this shoe is a testament to the idea that footwear should work with your body, not against it. In this review, we'll explore what makes the Primus Lite Knit an excellent choice for those looking to reclaim their natural potential.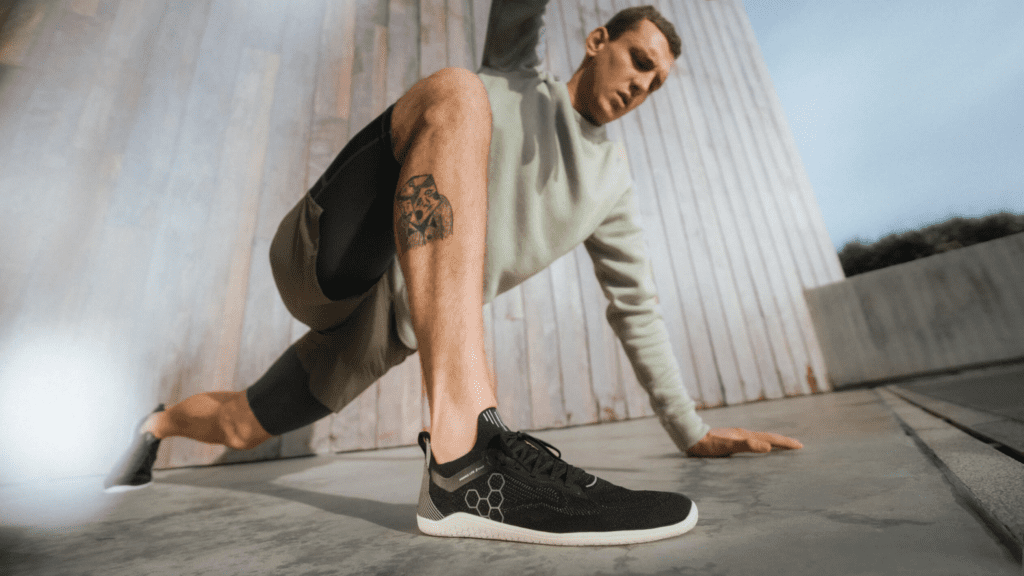 Sustainability Meets Mobility
The Primus Lite Knit takes the beloved Primus Lite to the next level with its flexible knit upper, which is crafted from recycled plastics. This innovative material not only reduces waste but also enhances mobility and agility, making every step feel effortlessly natural.
The Sole of the Matter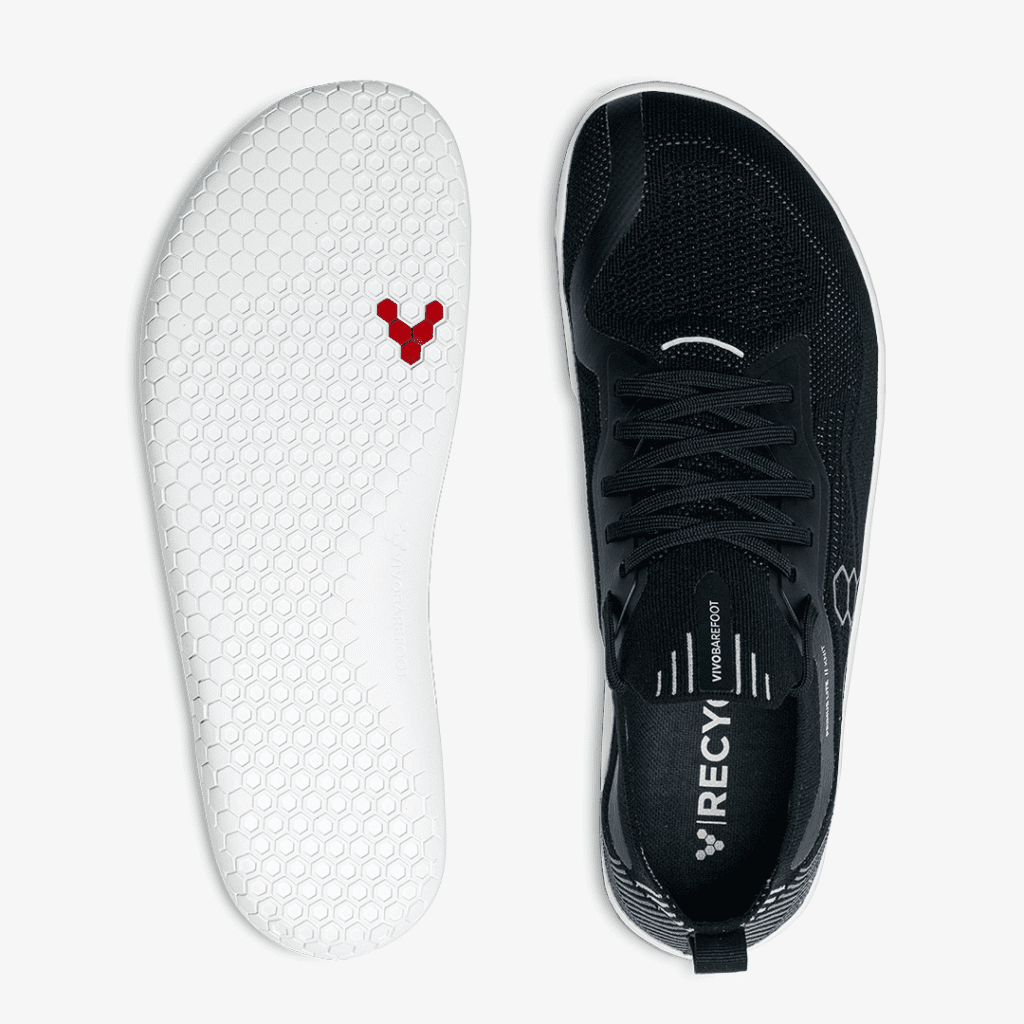 At the heart of this shoe is the 2mm Primus outsole, designed to bring you as close to the ground as possible. It provides a sensory-rich experience that connects you to the terrain beneath your feet. For added performance, the insole is constructed with algae-derived RISE foam, which not only offers comfort but also helps clean up our waterways by repurposing harmful algae.
Protection Without Compromise
Despite its minimalist design, the Primus Lite Knit doesn't compromise on protection. The Pro5 Puncture Resistant finish, a lightweight and flexible 0.8mm layer on the sole, keeps painful objects out while allowing you to feel the ground beneath you. It's a balance that ensures both safety and sensory feedback.
Lightweight and Agile
Weighing in at just 246g (based on a single shoe in Men's size: EU 42 | UK 8 | US 9), the Primus Lite Knit is exceptionally lightweight. This characteristic, combined with its sensitive 2mm Primus sole and flexible knit upper, makes it an ideal choice for active lifestyles. Whether you're engaging in weight and strength training, calisthenics, animal flow, or even light road running, this shoe provides the freedom of movement you need.
Versatile for Every Terrain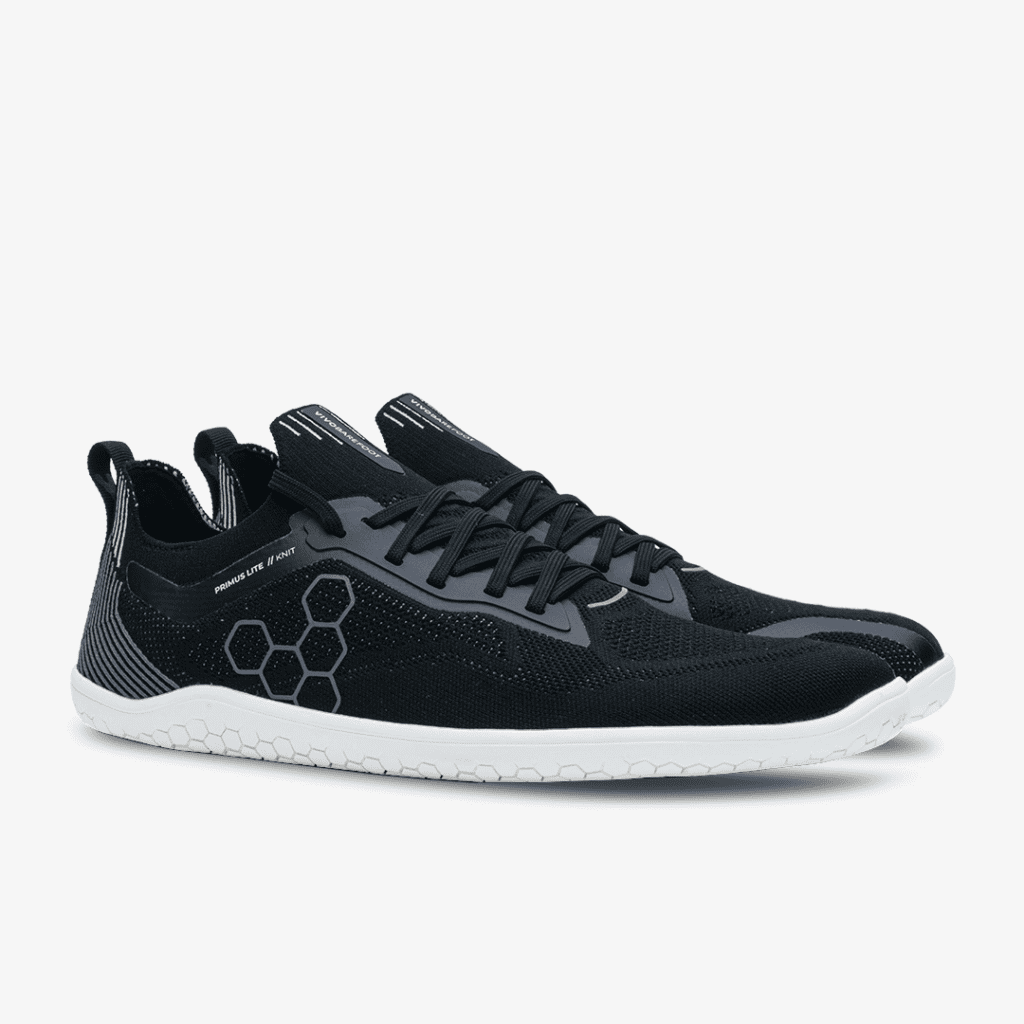 The Primus Lite Knit adapts effortlessly to various terrains and activities. With its stripped-back soles, it's the perfect companion for barefoot living even in the city, providing a close connection to urban surfaces. For your workouts, whether it's weightlifting or a HIIT session, this shoe offers barefoot performance that helps you unleash your natural potential.
A Design Focused on Natural Living
Vivobarefoot's commitment to natural living is evident in every aspect of the Primus Lite Knit. The Primus Outsole, with its thin 2mm profile, minimizes the barrier between your feet and the ground. It allows natural movement while still offering ample protection for urban environments. The hexagonal tread pattern enhances multidirectional flexibility and grip, ensuring you're ready for any terrain.
Reclaim Your Natural Potential
In a world where conventional shoes can hinder our body's natural abilities, the Primus Lite Knit invites you to reclaim your natural potential. It's a reminder that nature, in its simplicity and efficiency, can heal and empower us. This shoe isn't just footwear; it's a philosophy that puts your well-being first.
Unlock Savings with VIVOHEALTH
As an added bonus, when you purchase the Primus Lite Knit, you can take advantage of a 25% discount on a VIVOHEALTH online course. Strengthen your foot health and performance while enjoying the comfort and freedom of the Primus Lite Knit. Use code VH25PLKNIT at checkout to redeem this special offer.
The Vivobarefoot Primus Lite Knit is more than just a shoe; it's a lifestyle choice that prioritizes your body's natural abilities. With sustainability, performance, and minimalist design at its core, this shoe empowers you to move, feel, and thrive in harmony with your environment. Reclaim your natural potential with the Primus Lite Knit and take the first step toward a healthier, more connected future.