What I love most about California Cowboy's shirts is their functionality. We've recently covered their Western High Sierra Shirt (perfect for Fall and Winter activities) and their High Water Shirt (perfect for after playing in the pool or at the beach).
And as much as I love their High Water Shirt, because of the Terry Cloth lining, I don't wear it unless I am going to the pool or beach. What about a shirt for boating? Or for hanging out at your local brew garden with friends? Or to wear on work calls so your boss says, "Huh, you're looking festive today."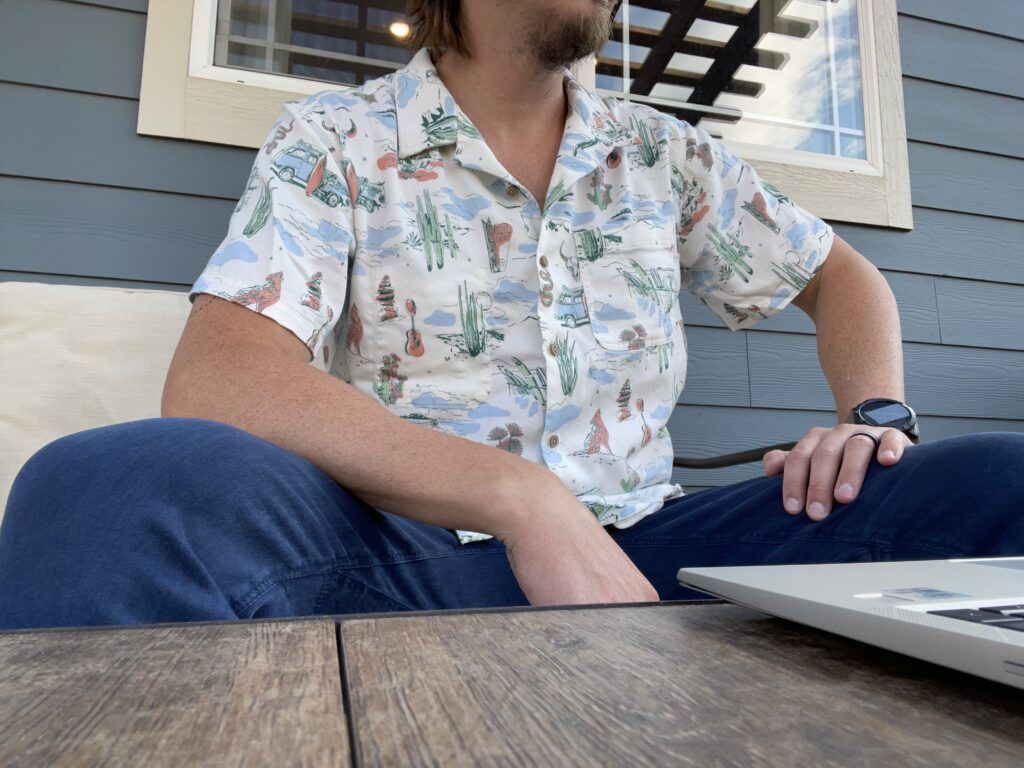 Thankfully, California Cowboy has their Tropic High Water Shirt. They sent me one to test.
The Tropic High Water shirt is their take on a classic Camp shirt. They removed the Terry Cloth and used a new stretch fabric for a very light, loose, and comfortable fit.
And it still has the same features that make the Western High Sierra Shirt and their lined High Water Shirt so great:
Tech Dry Pocket for safe phone storage
Bottle Pocket for safe beer storage
Bottle Opener Pocket
Sunglass Loop
Camp Collar with loop
And it comes with a slick bottle opener and koozie
Last week I spent at the lake and this shirt was the perfect boating shirt. It was very comfortable in the 90-degree weather and I definitely made good use of the tech dry pocket for my iPhone and the extra beer storage.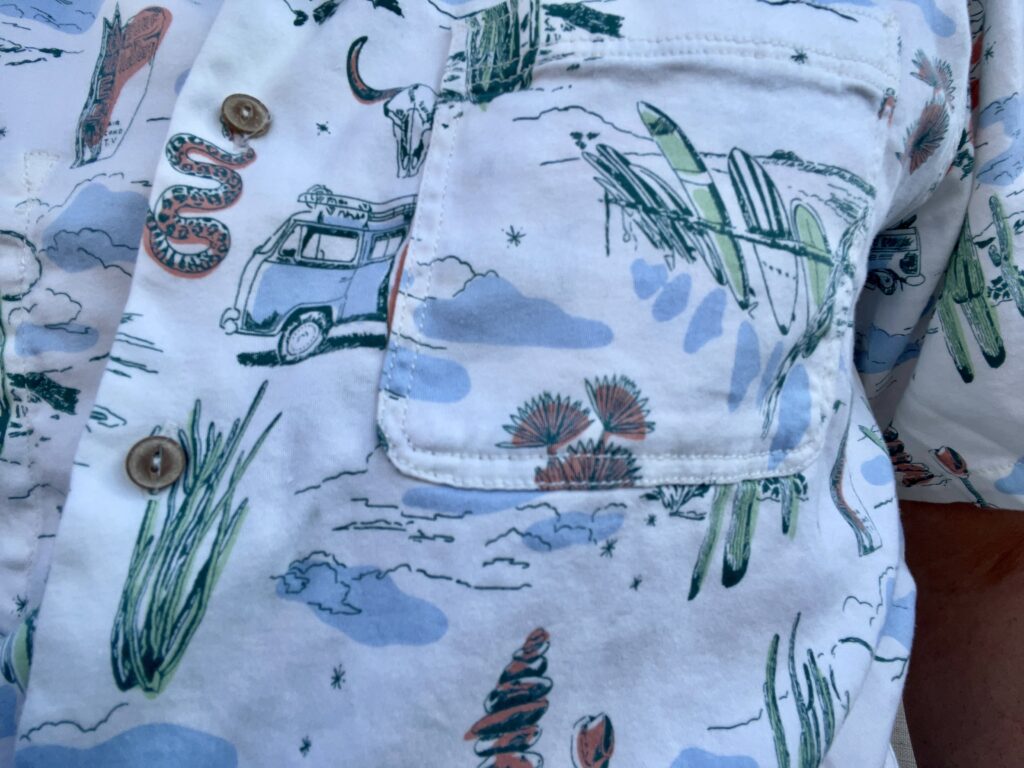 I also have to acknowledge the fantastic designs on these shirts. The one I tested had this desert motel design; complete with howling coyotes, rattlesnakes, and cacti. Their designs are definitely a vibe.
If you're looking for a functional shirt for summer, look no further than the Tropic High Water Shirt.