Since 2020, Ruffwear has partnered with artists to create unique designs. A portion from each sale in the Artist Series goes to the artist's chosen nonprofit organization.
This year, Ruffwear partnered with Vernan Kee, a Native American from the Navajo Nation, who designed a series of dog leashes, collars, and harnesses.
The design was inspired by the weaving tradition of the Navajo Nation.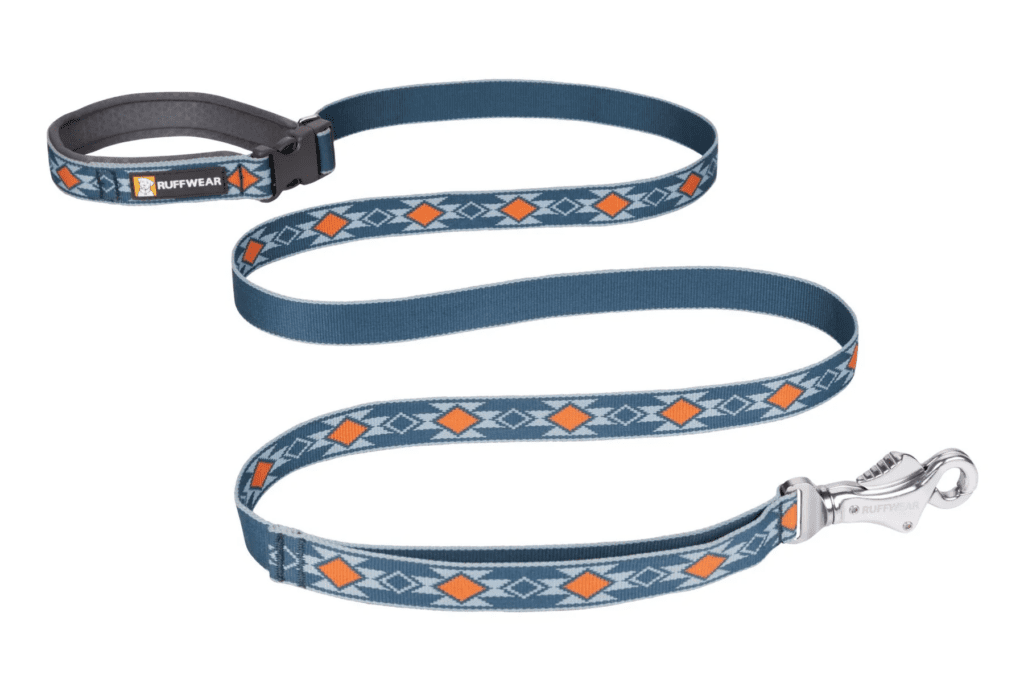 Kee remembered the many Indigenous women who raised him and how they would gather together and practice native weaving techniques. He remembered the sights and sounds of them weaving; and the elaborate patterns of geometric shapes that would emerge.
His designs for Ruffwear's Artist Series is a way for him to honor his heritage and celebrate the traditions of the Navajo women in his life.
Every purchase of this collection, Ruffwear will donate 5% of the total revenue to the non-profit recipient chosen by Vernan, Turquoise Paw, an animal rescue within the borders of the Navajo Nation to support efforts in population control and education and most importantly, to provide the humane choice of no kill sheltering by maintaining a volunteer-based, safe harbor network. 
The Desert Sunrise Collection includes the Flatout Leash, the Flatout Collar and the Front Range Harness in this beautiful Desert Sunrise themed color way.
Flatout Collar Product Review
We were sent the Artist Series Flatout Collar to try out.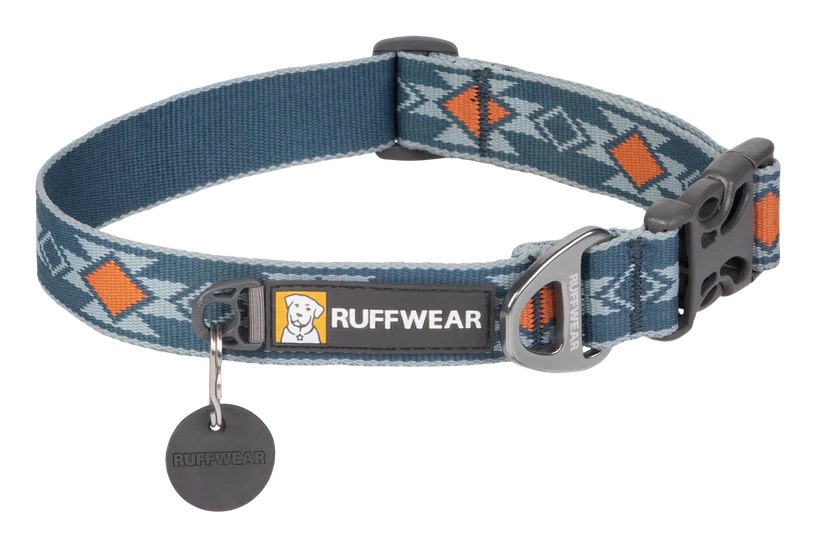 The Flatout Dog Collar from Ruffwear is an everyday-use dog collar with an easy-to-use side release buckle.
It's packed with Ruffwear essentials, including separate ID tag attachment point with tag silencer, webbing that will last, and an aluminum V-ring leash connection point.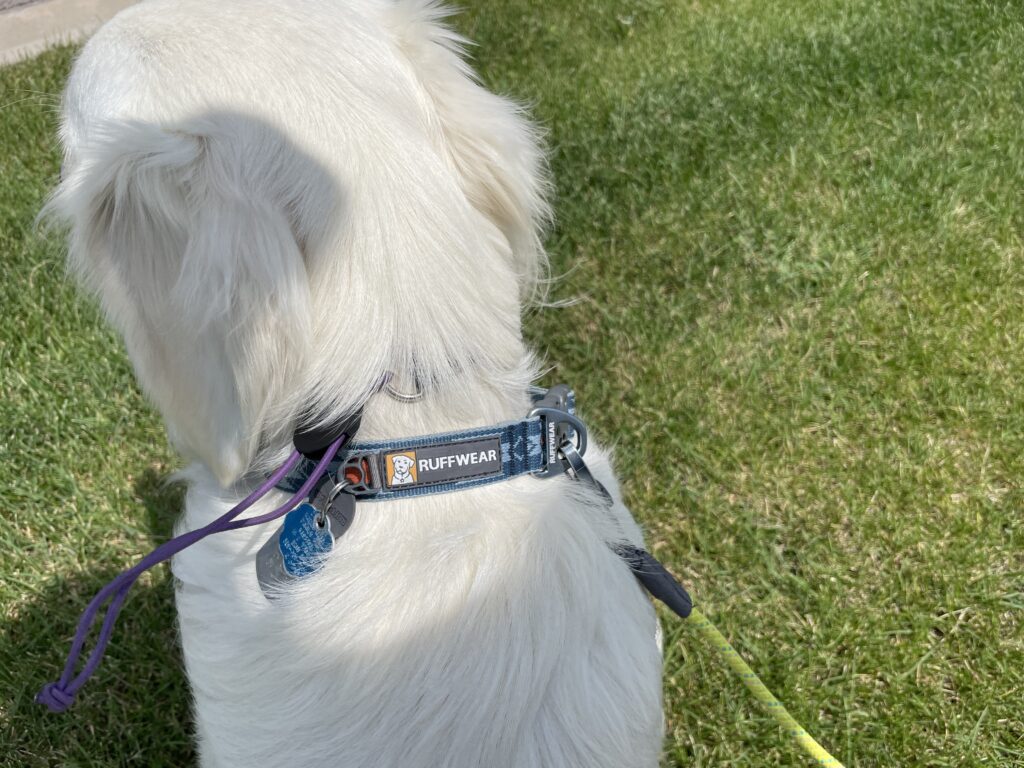 Out of all the collars we've used for Parker, this one is my favorite. In part, because of the design. Kee's geometric pattern is beautiful and it makes Parker all the more handsome.
I also love the V-ring leash attachment. It's hardy and easier to clip to. This feature is really beneficial when on the trail, I will keep Parker off-leash, but will need to clip him in quickly when other distractions are nearby or when the trail gets too risky..
It also feels great knowing that a portion of the purchase goes to such a great nonprofit. Parker feels great about that too.
The Flatout Collar can be purchased online or at your favorite pet store.