As the temperatures start to drop and a chill fills the air, finding the ideal insulated jacket becomes a top priority. Look no further than the Cotopaxi Fuego Down Jacket, a versatile and sustainable choice that promises to keep you warm and stylish throughout the seasons.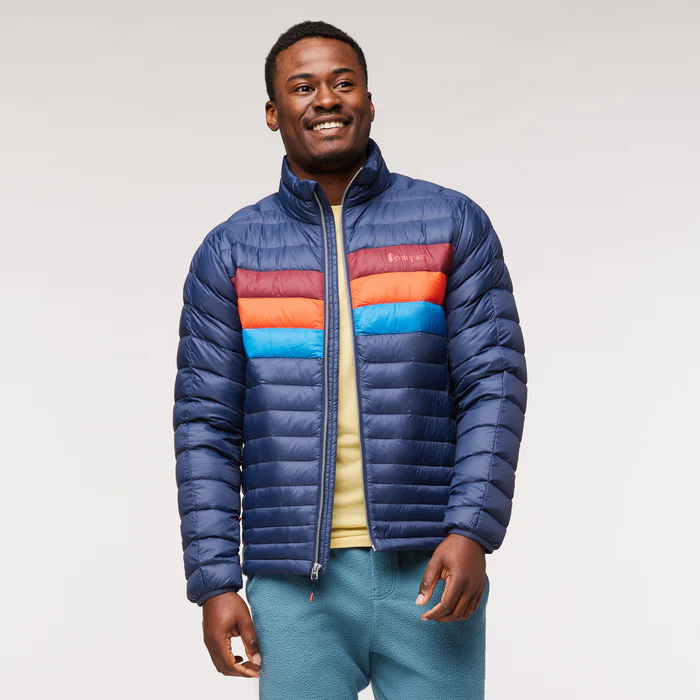 Warmth and Sustainability in One
The Fuego Down Jacket is the epitome of an insulation layer that doesn't compromise on warmth or ethics. Crafted with responsibly sourced 800-fill down and a water-resistant DWR-finished ripstop nylon shell, this lightweight jacket is your go-to option year-round, whether you're camping in the summer or wandering through winter wonderlands. Available for both Men and Women, it's a versatile addition to any wardrobe.
Key Features to Keep You Cozy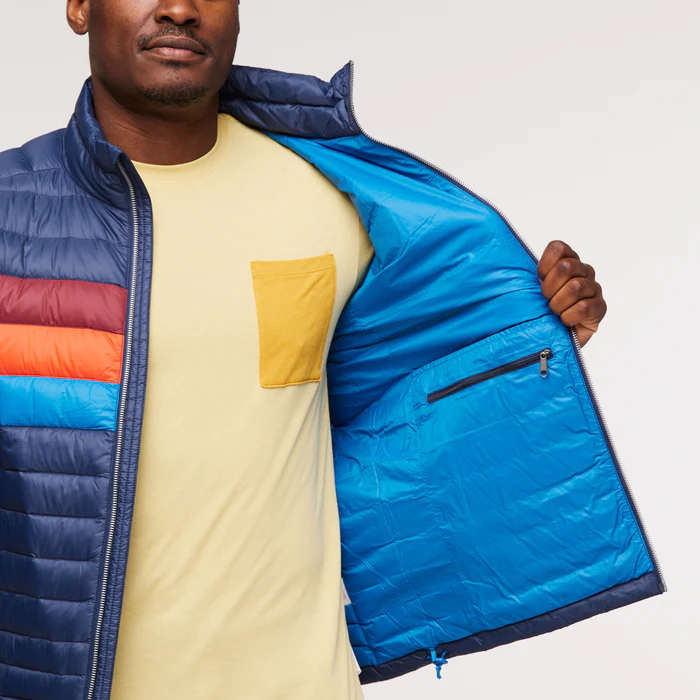 Let's take a closer look at the features that make the Fuego a standout choice:
Water-Resistant Fabric: The Fuego is equipped with water-resistant fabric, ensuring that you stay dry even in light rain or snow.
Updated Fit: The jacket has been redesigned for improved comfort and range of motion. Say goodbye to restrictive insulation layers; the Fuego moves with you.
Elastic Binding at Cuffs: The elastic binding at the cuffs helps seal in warmth, keeping cold drafts at bay.
Adjustable Drawcord Waist: Customize the fit to your liking with the adjustable drawcord waist, allowing you to stay comfortable and cozy.
Interior Stash Pocket: Keep your essentials close at hand with the interior stash pocket, a convenient feature for storing small items.
Zippered Hand Pockets: The zippered hand pockets provide secure storage and extra warmth for your hands on chilly days.
Packs into Internal Pocket: When you need to lighten your load, the Fuego conveniently packs into its internal pocket for easy storage and portability.
Ethical Sourcing: Responsible Down Standard (RDS)
One of the standout features of the Fuego Down Jacket is its commitment to ethical sourcing. All of the down insulation used in this jacket is Responsible Down Standard (RDS) certified, which means it comes from a transparent, audited supply chain that ensures the ethical treatment of ducks and geese. This commitment to responsible sourcing sets Cotopaxi apart and ensures that no harm is done to animals in the making of their apparel.
A Jacket for Every Occasion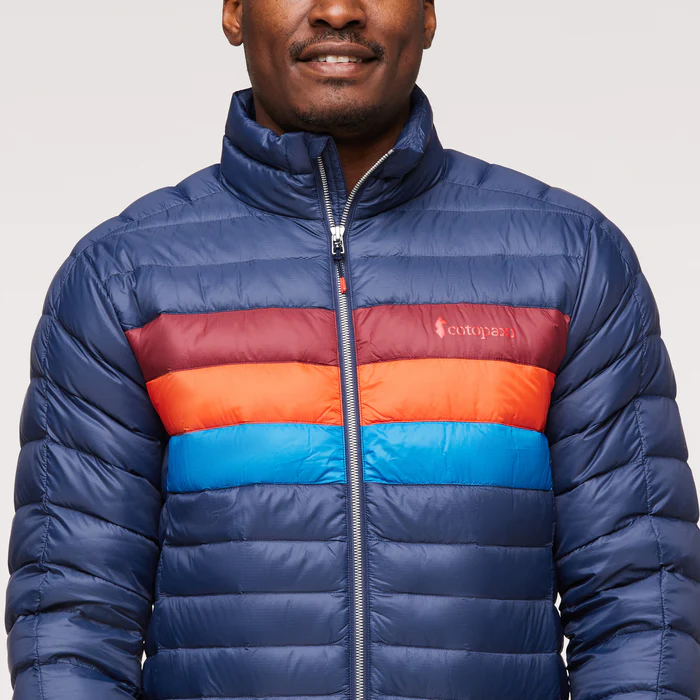 One of the remarkable aspects of the Fuego is its versatility. As one satisfied wearer noted, "I wear this for virtually every occasion. Keeps me cool in the summer and cozy in the winters!" It's a testament to the jacket's adaptability and comfort, making it suitable for a wide range of activities and temperatures.
Guaranteed for Good
Cotopaxi stands behind its products with a commitment to sustainability and ethical production. With more than 20,000+ 5-star reviews, their reputation speaks for itself. The Fuego Down Jacket is built to last, sustainably sourced, and ethically made. Should any issue arise, rest assured that Cotopaxi will make things right.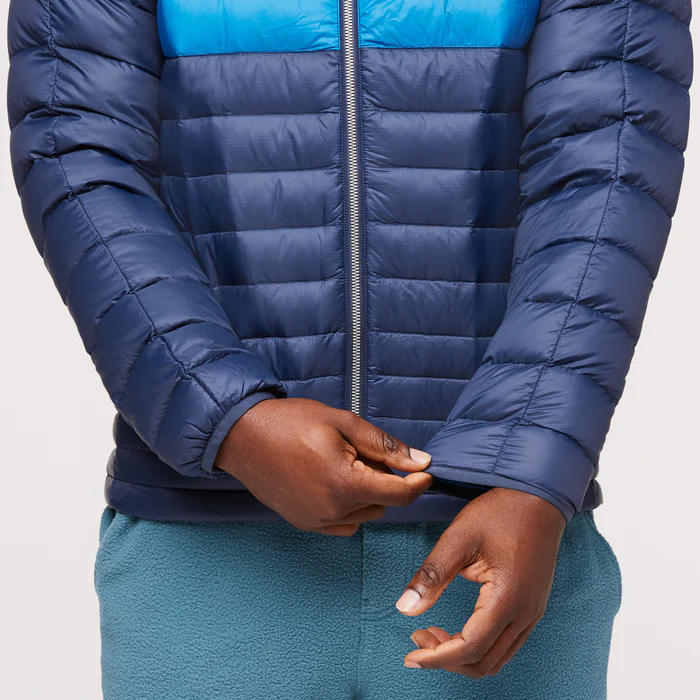 The Cotopaxi Fuego Down Jacket is more than just an insulated layer; it's a statement of responsible and sustainable living. With its impressive features, ethical sourcing, and timeless style, it's the perfect companion for the changing seasons. Embrace warmth, comfort, and conscience with the Fuego Down Jacket—a choice you can feel good about.