When it comes to gear designed for mountain pursuits, it's not often you come across a piece that truly embodies the needs of seasoned mountain guides and climbers. Mountain Hardwear listened to their closest mountain guides and created the Glacial Trail Hoody, a layering piece that sets a new standard in durability, weight, and functionality. In this review, we'll explore why this hoody is a game-changer for your outdoor adventures.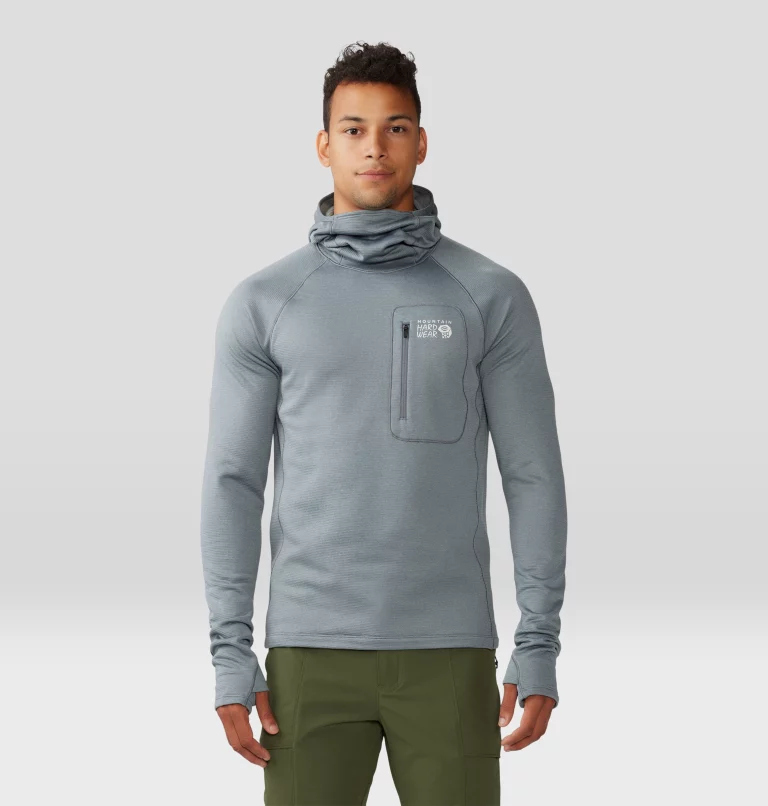 Mountain-Guide-Inspired Innovation
The Glacial Trail Hoody is inspired by the needs of mountain guides who wanted a layer that could tackle unpredictable cold gusts during alpine routes without sacrificing durability or adding unnecessary bulk. The result is a truly functional layering piece designed to meet the demands of technical approaches and summiting 14ers.
Key Features that Stand Out:
Recycled Content: It's a piece you can feel good about; the Glacial Trail Hoody incorporates recycled materials, contributing to a more sustainable outdoor industry.
Breathable & Moisture-Wicking: The hoody is designed with breathable fabric that wicks moisture away, ensuring you stay comfortable and dry during strenuous activities.
Stretch: The fabric's stretch allows for excellent freedom of movement, making it ideal for dynamic and physically demanding pursuits.
Versatile Uses for the Adventurer:
The Glacial Trail Hoody is a versatile piece that can accompany you on various outdoor endeavors, including rock climbing, backpacking, hiking, travel, and camping. Its adaptability makes it a go-to choice for different activities.
Face Coverage Without Compromising Line of Sight:
One of the standout features of this hoody is the full-coverage three-piece hood with a high neck, offering three unique ways of wear. This design provides excellent protection against cold gusts and ensures your face remains sheltered without interrupting your line of sight. Whether you wear it over your helmet or directly on your head, the hood offers complete coverage.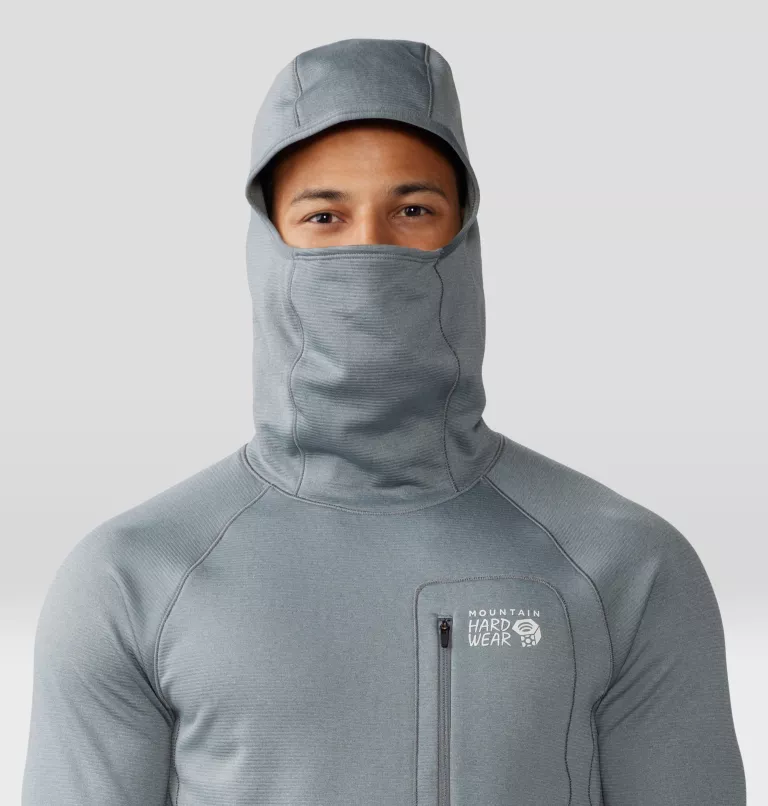 Thoughtful Details for Enhanced Functionality:
Upper Left Chest Secure Zip Pocket: A secure zip pocket on the upper left chest allows you to keep essentials close at hand without compromising accessibility.
Low Profile Thumbholes: The inclusion of low-profile thumbholes adds comfort and convenience, allowing you to keep your sleeves in place during dynamic activities.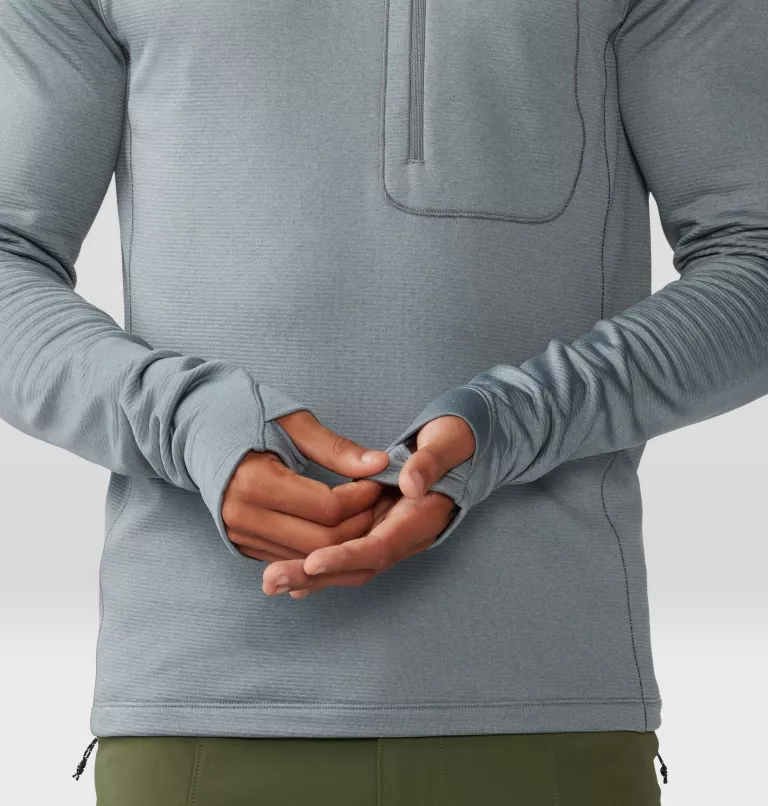 In Conclusion:
The Mountain Hardwear Glacial Trail Hoody is a must-have for anyone seeking a versatile, durable, and innovative layering piece for outdoor adventures. With its mountain-guide-inspired design, recycled content, breathability, moisture-wicking capabilities, and thoughtful features, it's clear that this hoody is a 10/10 game-changer in the world of outdoor gear. Whether you're climbing, backpacking, hiking, traveling, or camping, the Glacial Trail Hoody has got you covered, literally and figuratively.