It's no secret, our team at Huck Adventures loves Showers Pass. They are a go-to for many of our adventures; big or small.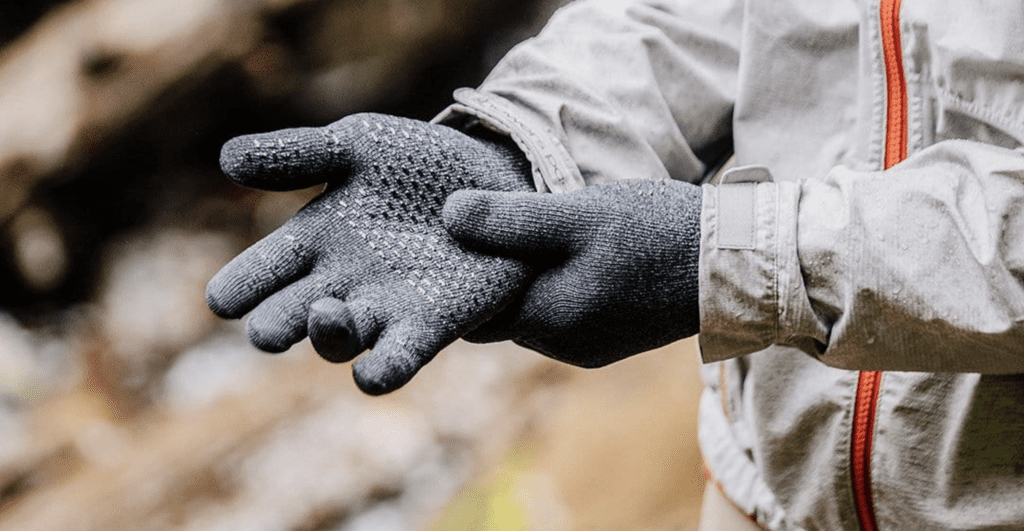 They recently sent us a pair of their Crosspoint Waterproof Knit Wool Gloves to try out.
The Crosspoint Waterproof Knit Wool Gloves are fully waterproof. It is constructed with three bonded layers, including a wear resistant exterior, a waterproof / breathable Artex membrane, and a lovely merino wool lining. This merino wool lining is something special. It is soft and cozy, but even with the heart rate pumping, offers great temperature regulation while providing anti-microbial properties to keep it smelling fresh.
So far this winter, I've taken these gloves running and snowshoeing.
While running, I found that the merino wool lining performed as expected. Even on longer runs, as I warmed up, I found myself keeping the gloves on longer. Typically, I would oscillate between having gloves on our off, regardless of the temperature outside. But with my body temperature better regulated, I didn't have those issues.
While snowshoeing, these gloves paired well with another Showers Pass product: the Crosspoint Flip Mitt. I was able to open the mitt and have the dexterity of my fingers in the Crosspoint Waterproof Knit Wool Gloves.
The gloves also became my go-to this winter for walking the dog. With the fit and dexterity, I was able to pull out the poo bags, open them, and pick up the little doggie droplets with easy. That might seem like a small thing, but with my other gloves, I'd always have to pull them off in order to perform this activity.
This winter, I also picked up a new daily routine: outdoor ice baths. Every morning, I'll sit in a horse trough full of icy water in my backyard for 3-4 minutes. I'll wear the Crosspoint Waterproof Knit Wool Gloves during this time, resting my hands on the outside of the bath.
And I can attest to how waterproof these gloves are. My dog loves to chew on ice. Throughout this morning ritual, I'll dip my fingers into the bath and pull out chunks of ice and throw it to him to play with.
These gloves are terrific and my go-to this winter.
I consider my fingers normal sized and wear a large comfortably.