I recently got my hands on the Cotopaxi Otero Fleece Half-Zip Pullover, and I can confidently say that it's a game-changer in the world of technical fleeces. Whether you're looking to snuggle up on a chilly morning or embark on a cool weather hike, this pullover has got you covered – literally.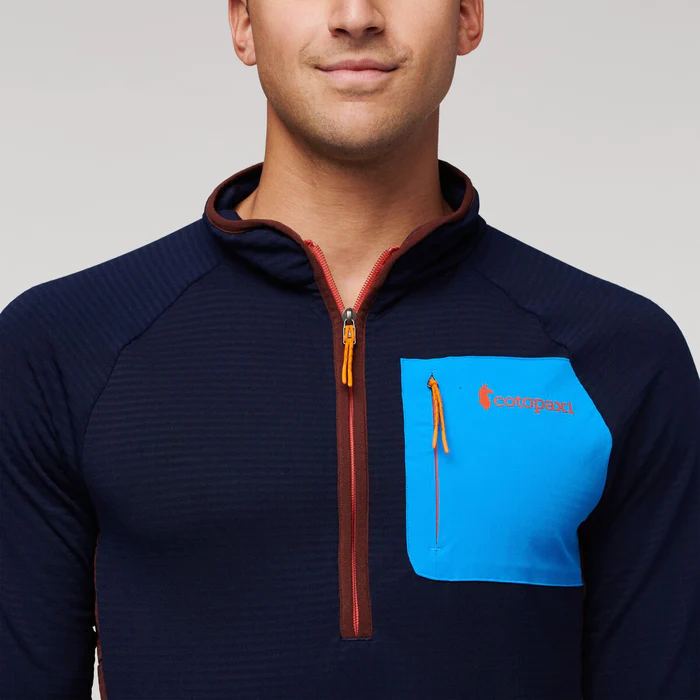 What sets the Otero apart is its thoughtfully designed fabric blend, combining recycled polyester with spandex. Not only does this showcase Cotopaxi's commitment to sustainability, but it also translates into a fleece that's as comfortable as it is performance-driven. The fitted silhouette not only provides an athletic look but also ensures that you're ready for movement – whether you're scaling a trail or just going about your day.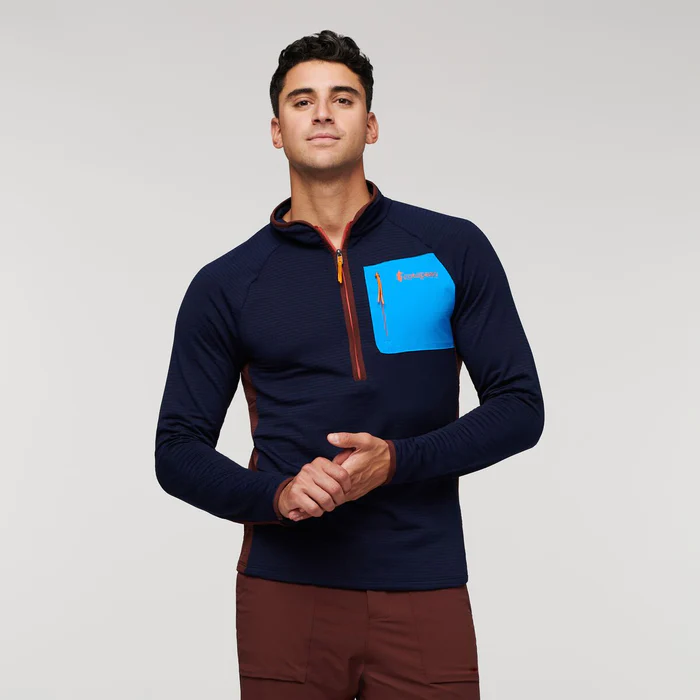 One of the standout features of the Otero is its raised grid back, which achieves the perfect balance between warmth and breathability. This is a crucial factor when you're on the move, preventing you from getting too sweaty without compromising on keeping you cozy. The offset underarm seam further enhances your mobility, allowing you to stretch and reach without any hindrance.
A zippered patch chest pocket adds a touch of convenience, giving you a secure spot to store essentials. Plus, the thumbholes in the sleeves make layering an absolute breeze. And speaking of layering, I can't emphasize enough how incredibly soft this fleece is. It's like wrapping yourself in a warm hug that's been aged to perfection.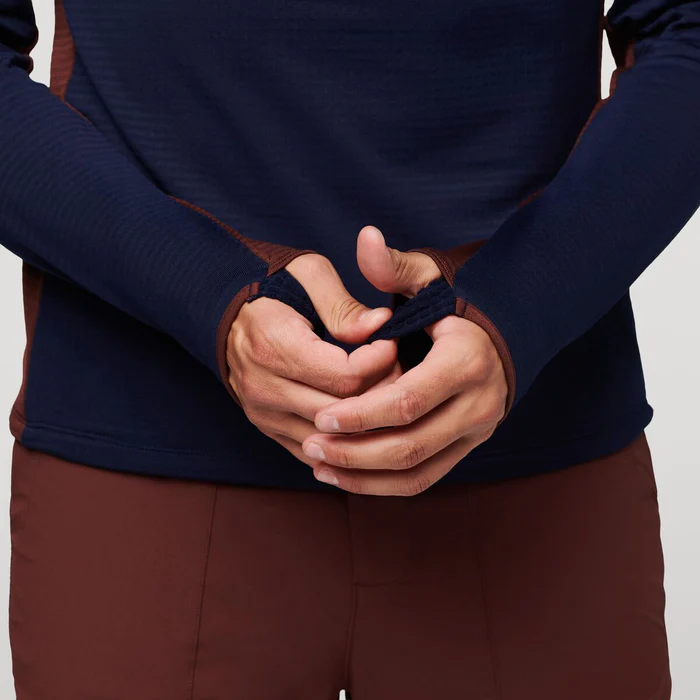 I was pleasantly surprised by the Otero's ability to maintain its lightweight feel while providing substantial warmth. It's an ideal companion for those early mornings at the campsite, offering the perfect balance between snug comfort and mobility. I've taken it on a few hikes too, and it's proven its worth there as well. The fleece kept me warm during the brisk early hours and remained breathable as the day progressed and temperatures rose.
The Cotopaxi Otero Fleece Half-Zip Pullover has quickly become my go-to choice for staying warm without the bulk of a jacket. It's versatile enough to wear around the campfire, while still being technical enough for outdoor activities like hiking. From chilly mornings to cool evenings, this fleece has earned its spot as a must-have in my outdoor wardrobe.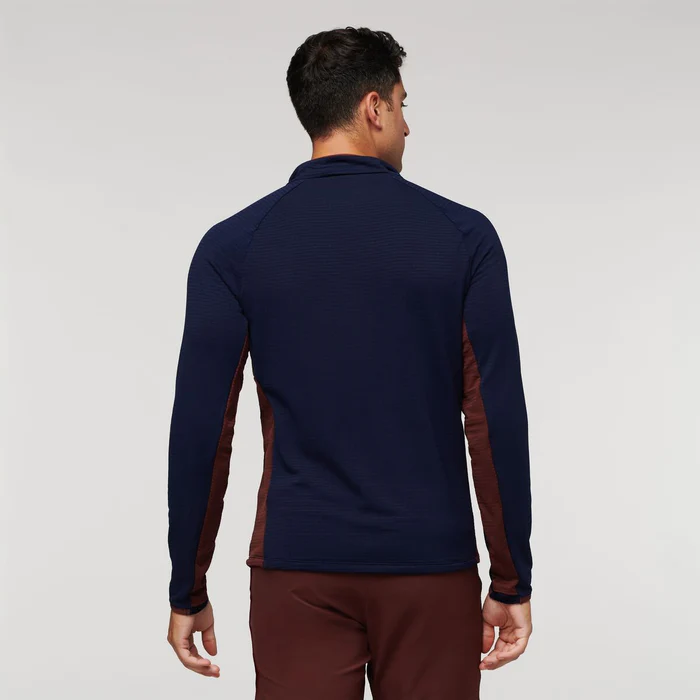 If you're in search of a fleece that's not only high-performing but also environmentally conscious, the Cotopaxi Otero Half-Zip Pullover is an excellent choice. Its combination of sustainable materials, comfort, and technical features make it a standout option for any outdoor enthusiast. Don't miss out on experiencing the cozy warmth and versatility this fleece brings to your adventures.
Disclaimer: The Cotopaxi Otero Fleece Half-Zip Pullover reviewed in this article was provided as a sample by Cotopaxi for the purpose of an honest and unbiased review. The opinions and experiences shared in this review are solely based on personal testing and usage of the product. The author has no financial affiliations with Cotopaxi and has not received any monetary compensation for this review. Transparency and integrity are of utmost importance, and the review reflects genuine insights into the product's performance and features.