The Showers Pass Apex Merino Wool Tech is an extremely comfortable performance t-shirt. They sent us one to test and it's been the perfect companion on many rides and hikes.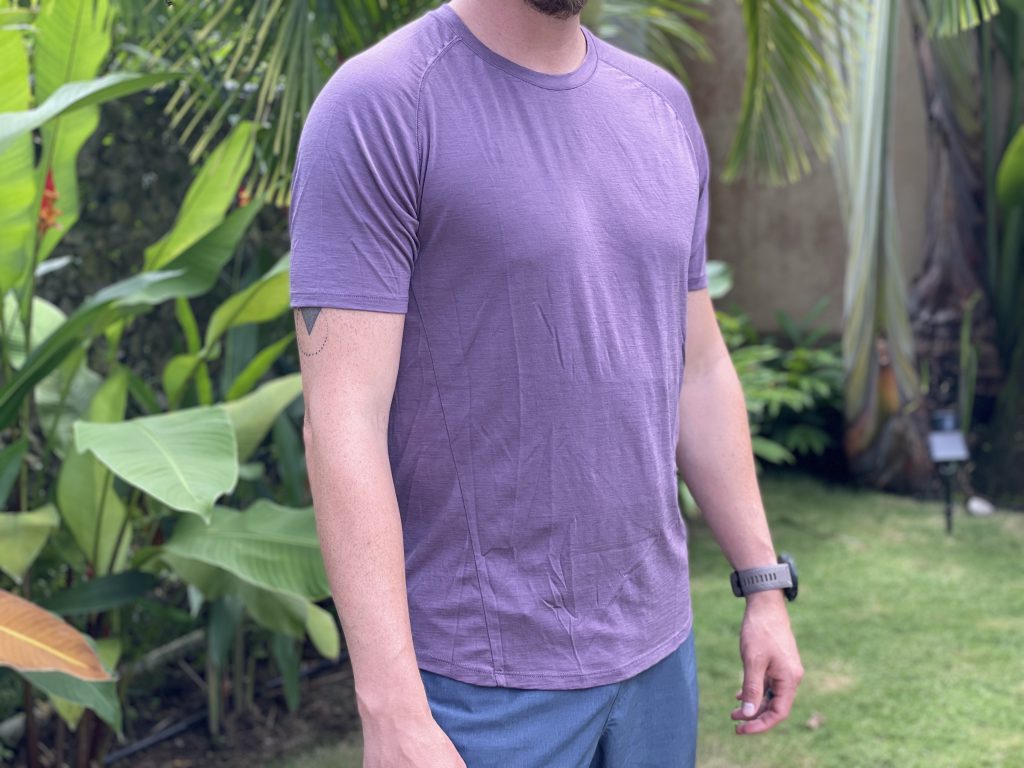 The Apex Merino Tech is made with 87% Merino Wool and 13% Nylon blend.
Merino Wool is a powerhouse of a fabric. It provides antimicrobial protection from odors and natural breathability. This makes the Apex Merino Tech the perfect shirt for long activities. When testing Merino Wool products, I always like to see how long I can go between washes before the stink sets in. I did a nice sweaty five-mile run, two 15 mile bike rides, and a four hour hike before I felt that I needed to put it in the wash. Given this performance, I am planning to take this on an overnight backpacking trip.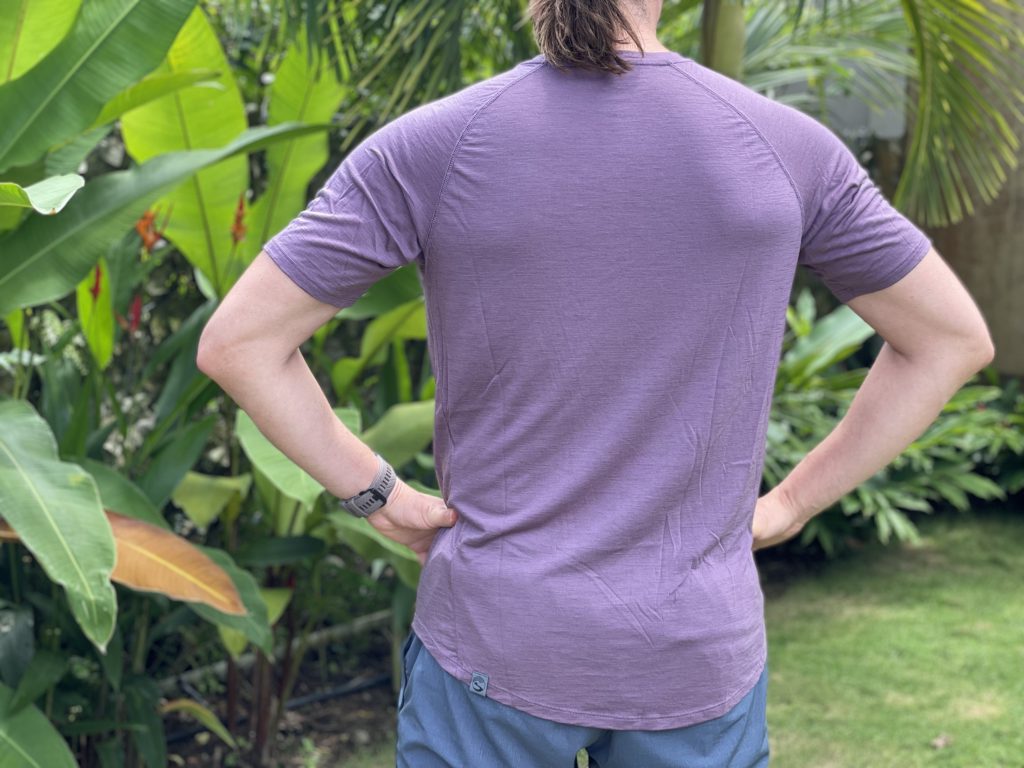 The Apex Merino Tech is also designed to reduce chafing. The sleeves and side panels have flatlocked stitching to reduce chafing. During testing with backpacks or hydration packs, I found that the shirt moved less than other performance fabrics, reducing the movement that my packs typically did.
I also appreciate that Showers Pass shirts have a longer back to keep the shirt from riding up. This is a great feature while cycling, reducing back exposure as you're bent over the handlebars.
Unpacking the shipping box, I was immediately impressed by how light and soft this shirt was. You can tell how much thought and care Showers Pass put into this shirt.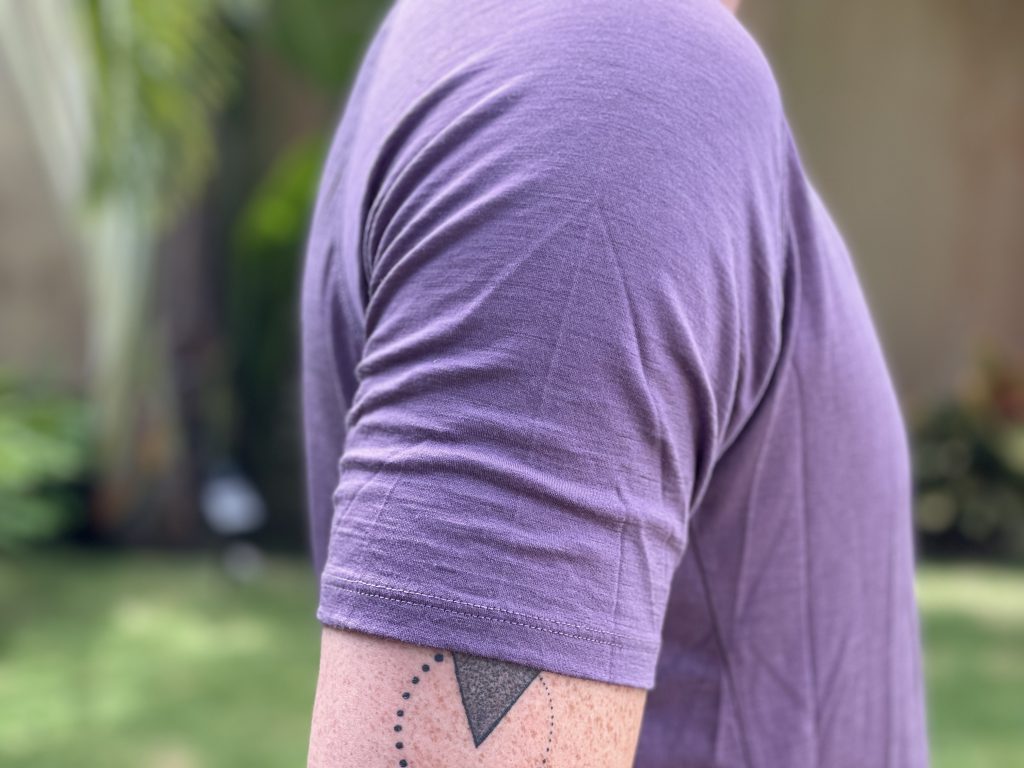 The fit is on the slimmer side, but is perfect for the types of activities I've taken it on.
It was also comfortable when paired with their Cloudburst Jacket.
Conclusion
If you're looking for a performance t-shirt this summer, Merino Wool and this shirt from Shower Pass is a must buy.
I am 5'11" and 185 pounds and wear a size large.
You can purchase the Apex Merino Tech T-Shirt on their website for $75. Well worth it and it will last for several seasons.