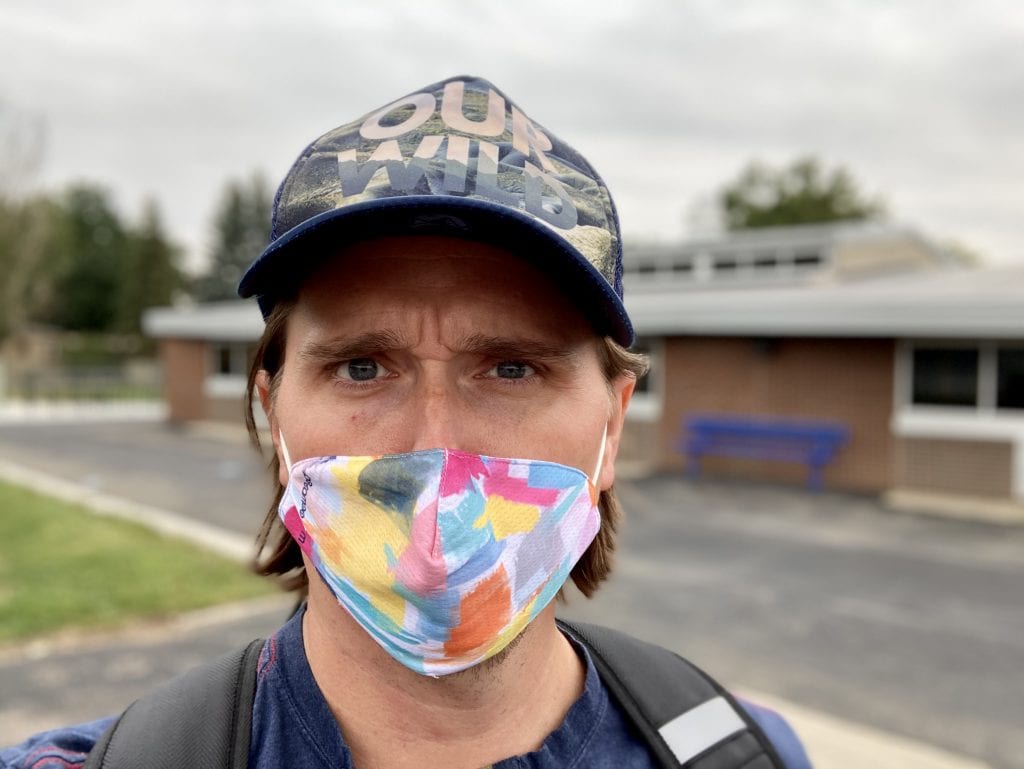 Po Campo started based on need: the founder, Maria Boustead, had a bike and needed a bag. Now their product line has expanded based on need to face masks.
Their face masks are made from recycled fabric with a breathable microfilter between two antibacterial layers.
I've been using this mask very consistently on bike rides and I love it. It is very comfortable and easy to pull up and down as I'm passing others on the trail. With the Cameron Peak fire pushing smoke into the area I live and commute, the filter does a great job of making me feel like I'm not breathing smoke. All that being said, the mask isn't intended to be a replacement for N95 or surgical masks.
One of the things I love about this brand is their mission. They are always giving back. With these masks, a portion of sales is donated to Biking Public Project to equip NYC working cyclists with medical-grade face masks.
You can purchase these face masks at pocampo.com. Their website has a size chart to determine what size fits your face best. My face is in-between a Medium and a Large. On longer rides I've tended to stick with the Large for a slightly looser fit, while on my shorter commutes to work I've stuck with something more snug.