Ranchlands is a Colorado-based family ranch that owns and manages livestock operations. Their mission is to promote the conservation of rangelands, their ranching legacy, and quality of life for people living and working on ranches.
A big part of how they bring their mission to life is through their ranch-based experiences. You can ride with bison, visit the Great Sand Dunes National Park, or hike the Sangre de Cristo Mountains. Your experience can be topped off with a massage and a delicious dinner.
Ranchlands also has a wonderful mercantile store; complete with palm leaf hats and various forms of leatherwork, including bracelets, belts, and sheaths.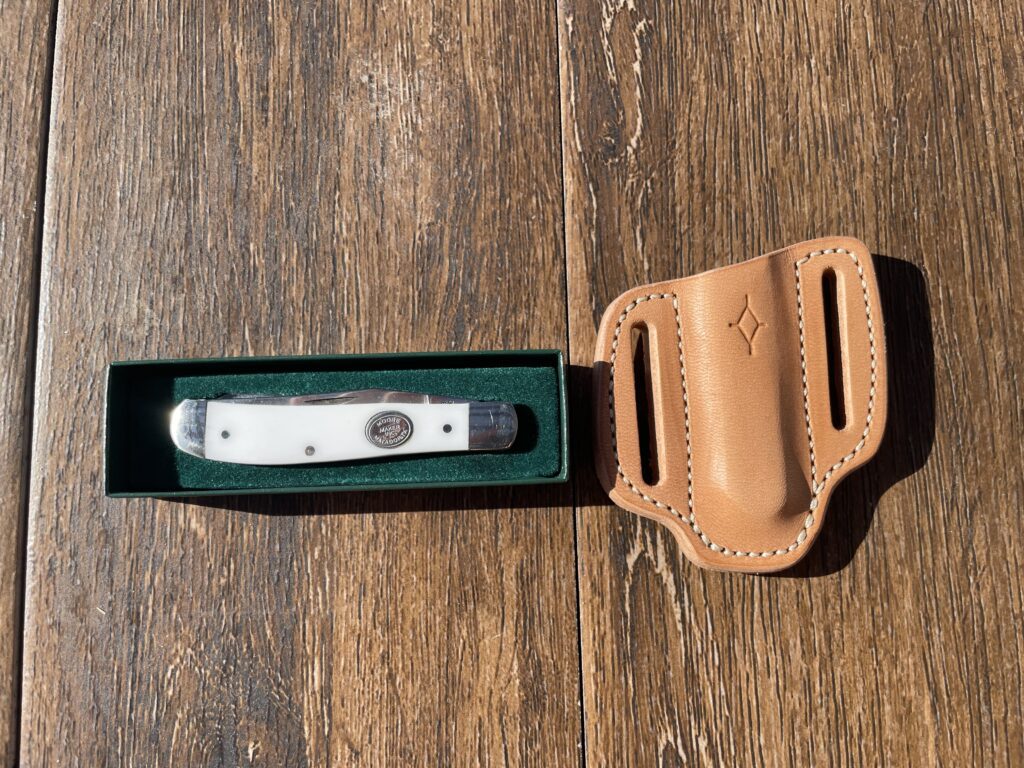 They sent us a leather knife sheath to test out along with a Moore Maker Trapper Knife.
Their leather knife sheath is beautiful and sits perfectly on the hip.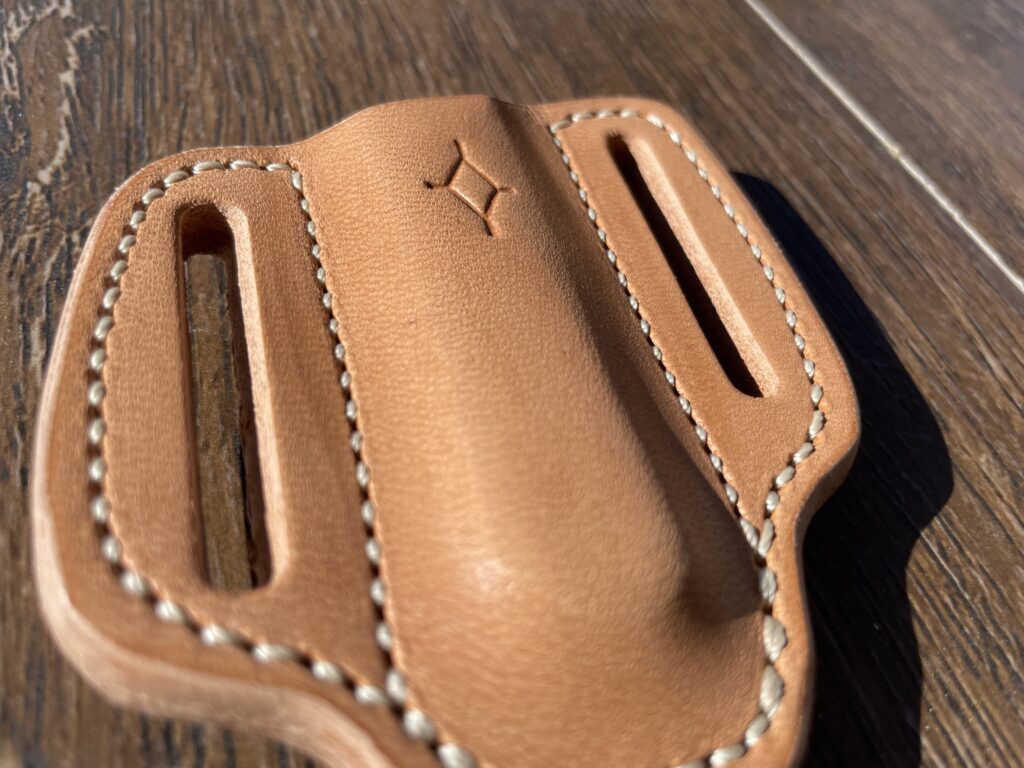 It is made with natural veg-tanned leather. With light use, I could tell that the leather would gradually change color; developing a soft sheen. This is part of the beauty of leather-work, but also demonstrates the care that Ranchland put into their product design. Through use, this sheath will become uniquely mine. Someone else might have the exact same sheath design and the exact same knife that fits within it, but the patterns and colors developed over time will be my own.
The sheath is designed with a double-layered "pancake" construction so that it will last for a long time. The stitching is tight, as well. While testing, I tried to see how loose I could get the stitching, but it held up. It reached a point with the Moore Maker Trapper Knife where it would slide in and out easily, but wasn't so loose where I could accidentally lose the knife.
It's worth noting that the sheaths are molded specifically for the Moore Maker Trapper Knives. If you have a knife that you would like Ranchlands to create a custom sheath for, you can create a custom order on their website.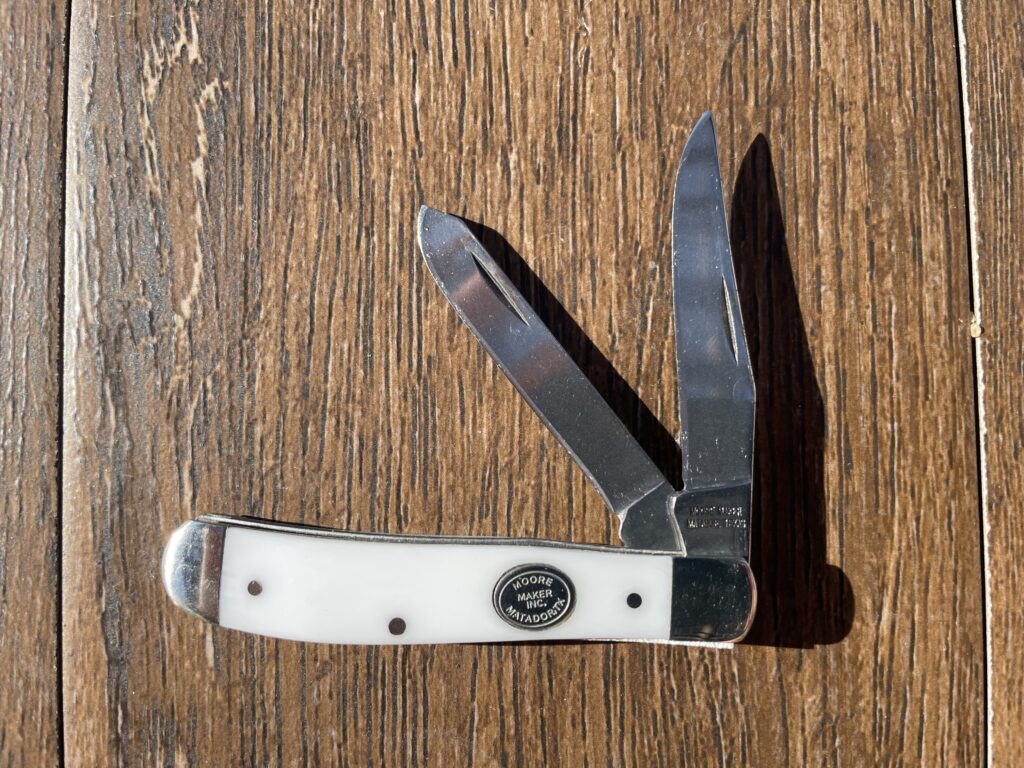 The Moore Maker Trapper Knife is a great pocketknife and perfect companion for whittling or for keeping on your hip for whenever a need arises. The blade folds out, but doesn't lock; folding back in easily.
While I don't work on a ranch, there's been plenty of outdoor adventures where this knife and sheath have come into use. At a recent Cub Scout camp, I was the Camp Chef, and it was great having a blade on my hip to pull out and quickly slice into food packages. Likewise, it was a solid blade to share with my son for his whittling activities or for my own whittling while the scouts gorged themselves on s'mores.
This knife and sheath combo makes a great addition to my gear closet, but it will also make a great gift.
Check it out on their site and don't forget: if the ranch life is calling, check out their immersive events.