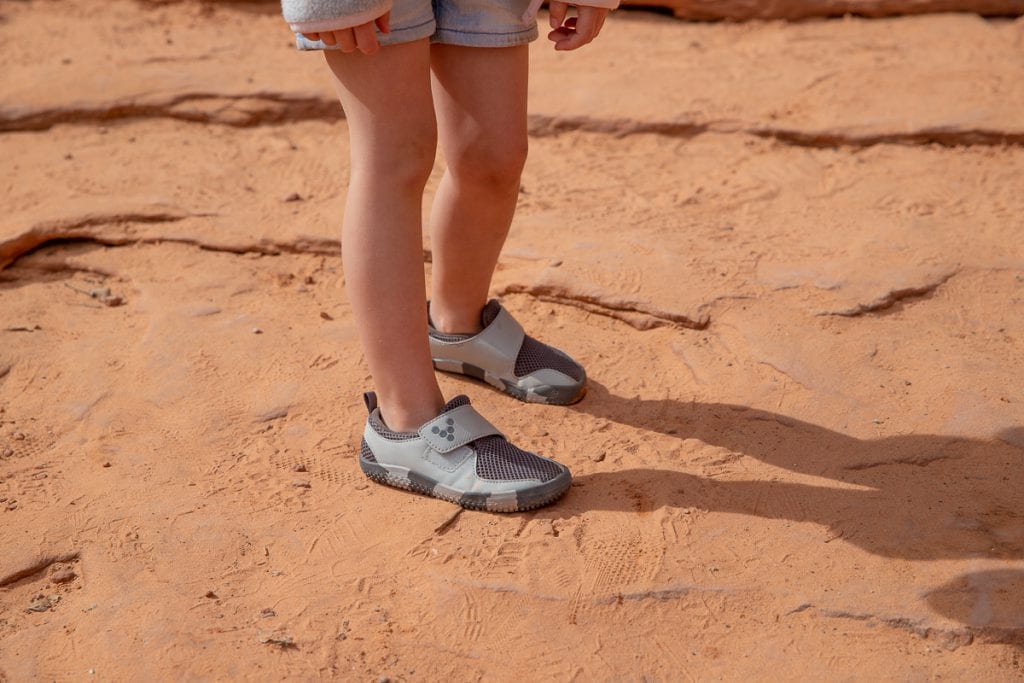 One of the things we love about Vivobarefoot is their commitment to better our little blue planet. They believe caring about the health of our feet means caring about the earth we walk on.

Vivobarefoot's goal is to create shoes with minimal bio-mechanical interference so that the foot can move naturally, with minimal impact on the environment. They are serious about sustainability and our constantly coming up with new, cleaner and greener materials to reduce their carbon and landfill footprint. By 2020 their goal is to use 90% sustainable materials across their product line.

Vivokids and The Aspinall Foundation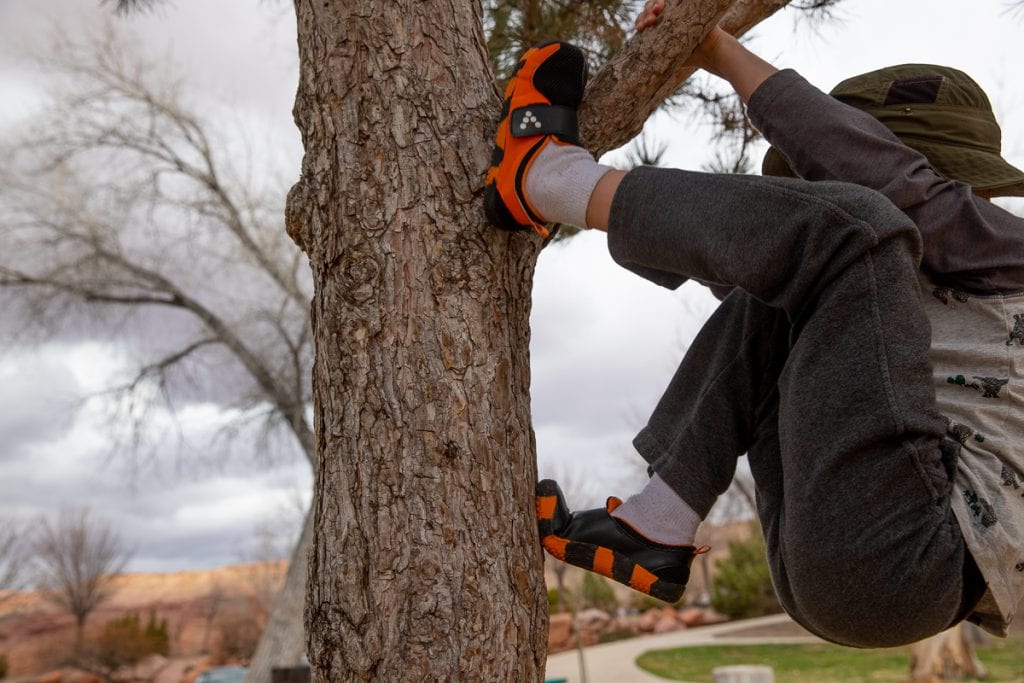 Their Vivokids line recently launched a collaboration with The Aspinall Foundation, a British charity that promotes wildlife conservation through education, captive breeding programs, and by reintroducing endangered species into the wild when possible. Over the past few years, The Aspinall Foundation has successfully reintroduced a range of wild animals, including the black rhino, Javan Langurs, Javen gibbons, European bison, and western lowland gorillas back into their natural habitats.

Vivobarefoot believes that the more kids understand about wildlife, the more ingrained it will be in them and the more aware they'll be of how their actions can affect the planet.

Vivobarefoot Mini Primus Aspinall
For their Wild collection, Vivobarefoot redesigned some of their best-selling Primus line with two of their favorite animals in mind.

The first is colorway inspired by the eight East African Black Rhinoceros that were successfully bred and released into protected reserves through The Aspinall Foundation. Black rhinos have doubled in numbers over the past two decades, but are still only a fraction of their former population.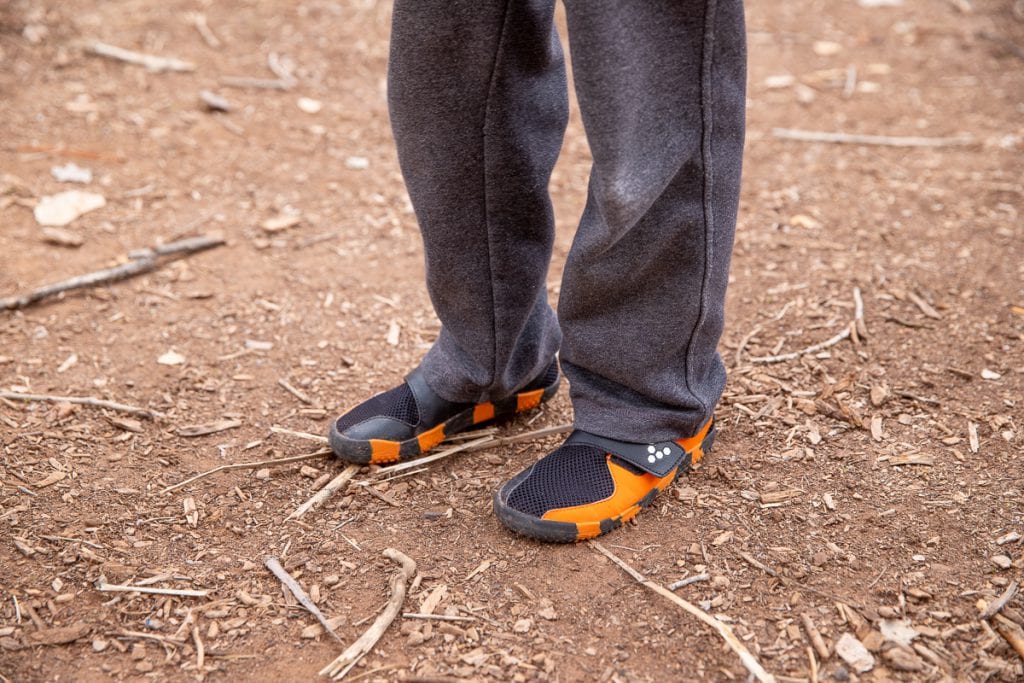 The second is a colorway inspired by the Amur Tigers living in The Aspinall Foundation's parks. Their numbers have been growing, but they are still endangered because of the loss of their habitat.

In-Field Testing
My kids were already big fans of Vivobarefoot Primus, but when Vivobarefoot sent a pair from the Wild collection for us to review, they became their new favorite shoe. My daughter ran around in them all day and had to be persuaded to take them off for bedtime.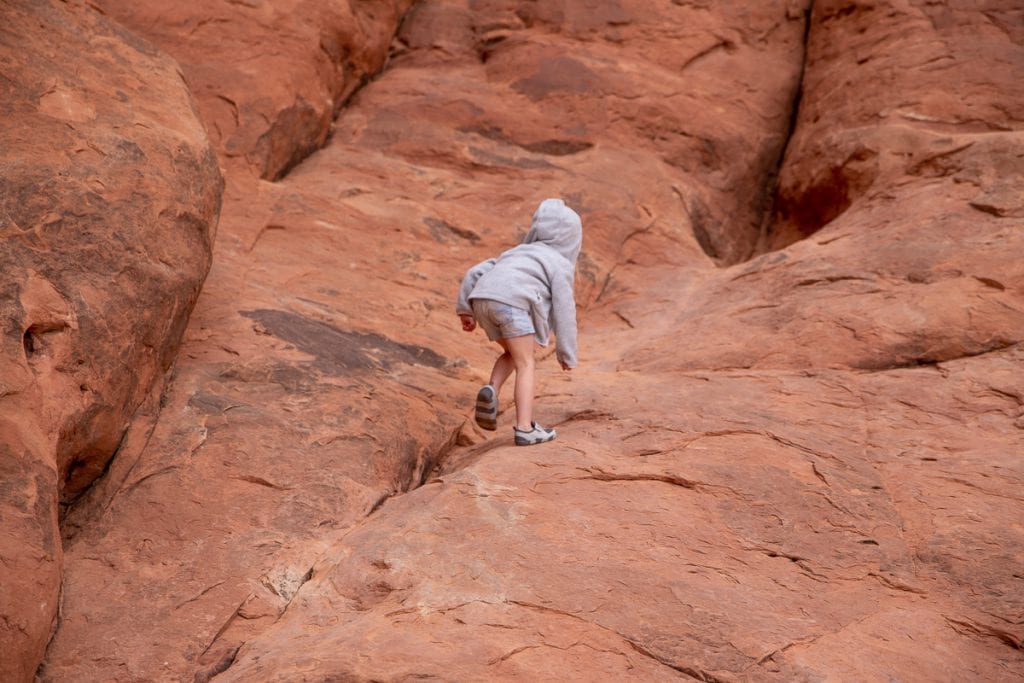 For our trip to Moab, UT, the Vivobarefoot Mini Primus Aspinall were their go-to shoe for hiking around Arches National Park and clamoring up boulders in Big Bend's world-famous boulder field. My kids loved how they looked and how comfortable they were, and I appreciated how easy it was for them to put them on and take them off by themselves. And even though we spent the trip in red dirt that stained some of our clothes, the shoes' material repelled any stains and they still look as good as new.

The packaging of the Wild collection also provided some fun activities for them. From cut-out masks to a "treasure" hunt, it helped educate them about the animals they were "wearing" and provided some healthy conversations about animals and their habitats and the decisions that we can make to help make the world a better place.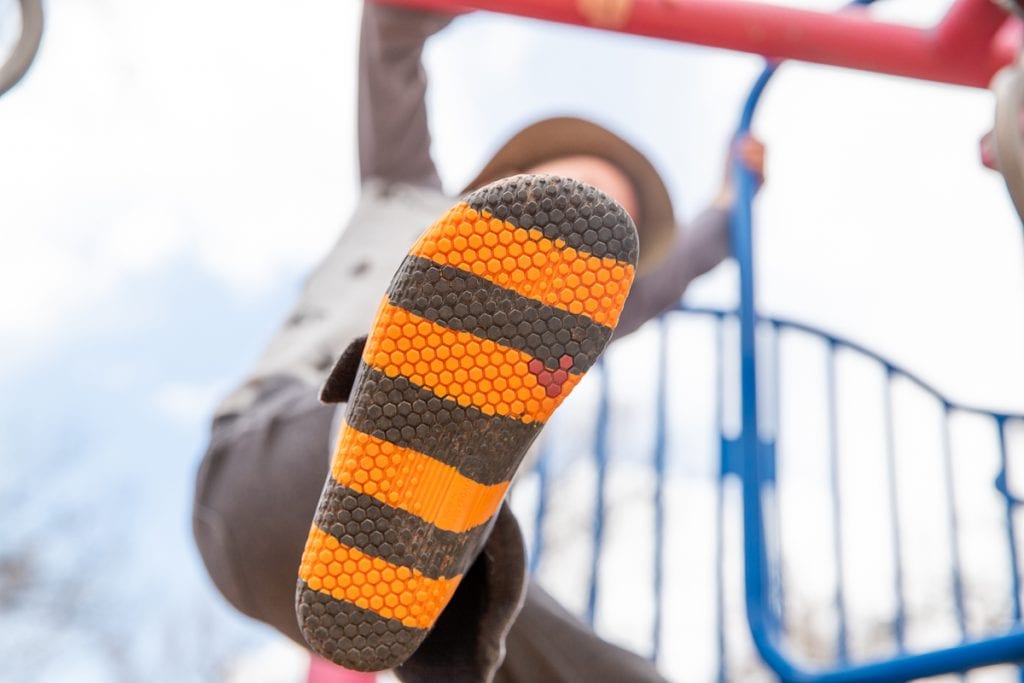 Check the Vivobarefoot Mini Primus Aspinall out on Vivobarefoot's website and help support a great charity. Enter the code HUCK at checkout and save 10% off your order.
Please note that Vivobarefoot is an affiliate to Huck Adventures, and at no additional cost to you, Huck earns a commission if you decide to make a purchase after clicking through the links above. We appreciate your support!