Now that working from home is a thing, finding opportunity to head outdoors for tiny breaks is key. And with that comes the need for clothing that allow for flexibility between the standing desk and the trail.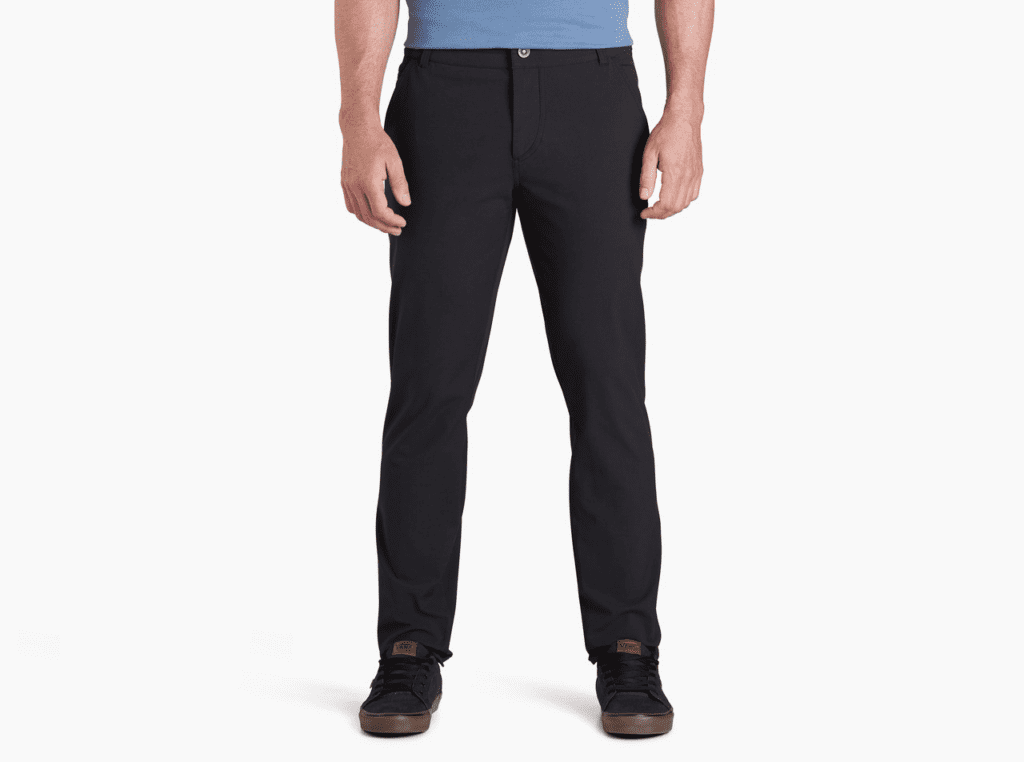 KÜHL's RESISTOR CHINO is made with a comfortable, high-tech fabric that is perfect for hiking or bouldering while stylish enough to wear in for your countless Zoom calls.
The fabric is a three-season four-way stretch material made from cotton and spandex. This provides the pants plenty of stretch and comfort. It also has a water repellent finish, which was perfect for when I got caught in a light drizzle. The beads of water rolled off and my bottom layers stayed dry. It also is UPF 50+ sun protection.
The fabric is also built to last. It is abrasion resistant and has a high tear strength. I found that while climbing around, the pants moved with me. I would try my best to stretch the pants past the point of no return, but the tear strength held.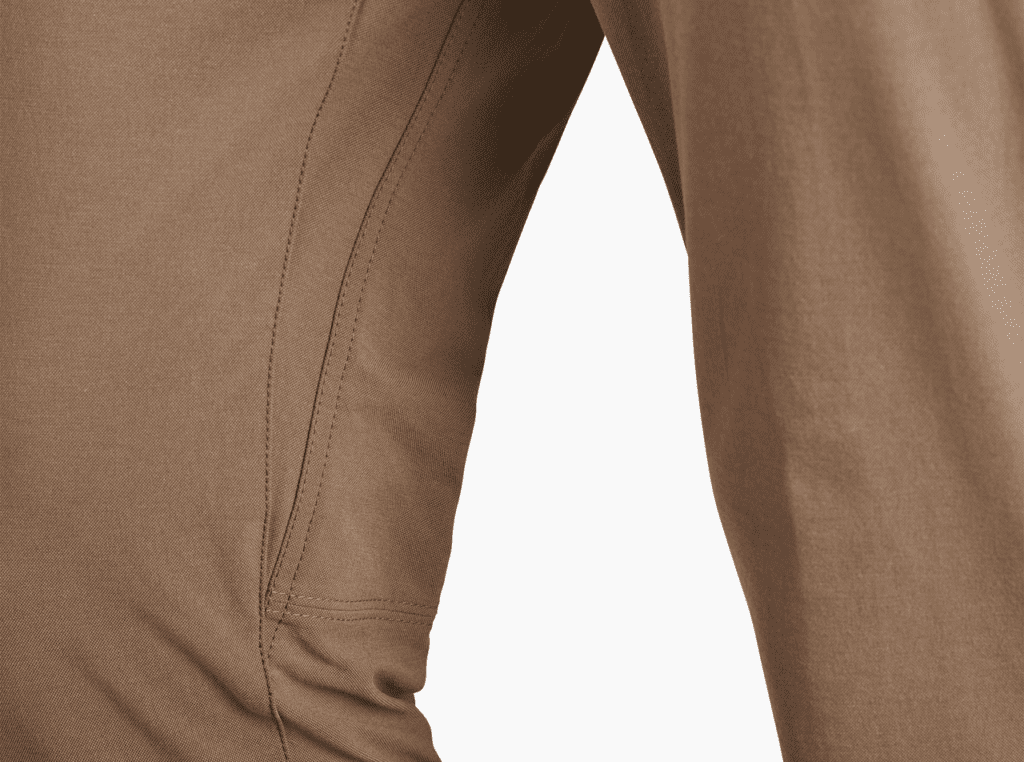 The RESISTOR CHINO is tailored with a tapered leg. It's tight around my calves, but comfy because of the stretch of the fabric. It comes in six different colors. KÜHL sent me their Black Moss and it paired wonderfully with my wardrobe.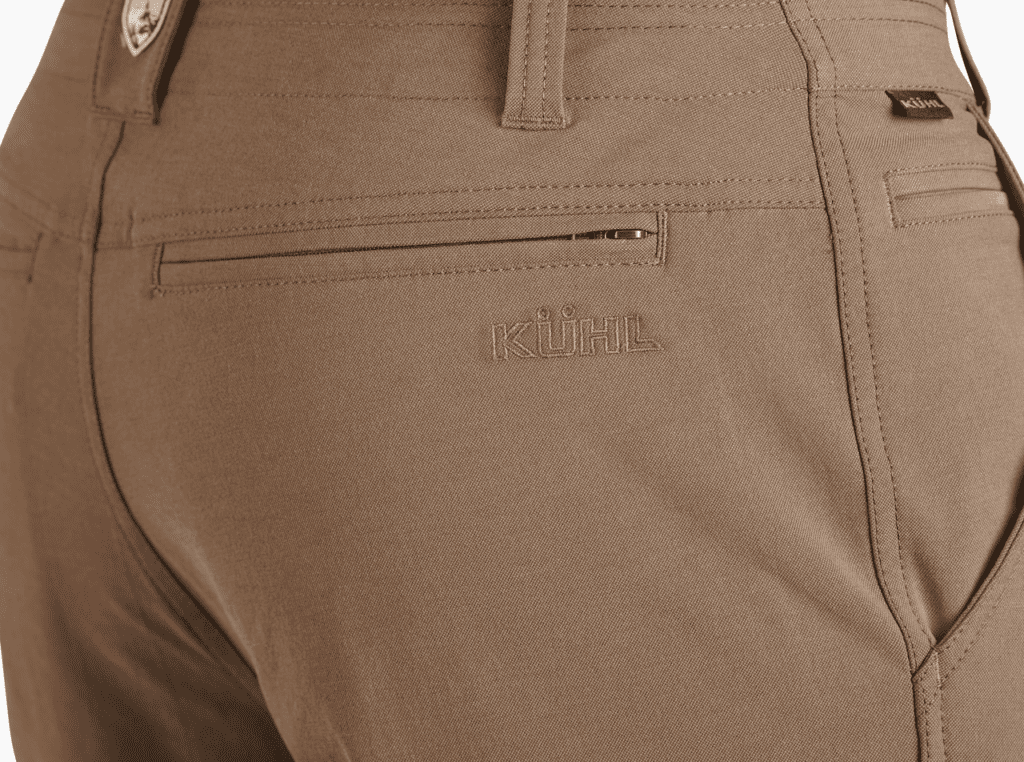 There are also pockets for days. There are two hand pockets in the front. On the back, there are two hip pockets; the one on the right has a zip closure. There is a coin pocket on the front right and two drop-in cell phone pockets.
On the bottom hem, there is a bungee cord with a reflective ribbon. This allows the cuffs to stretch as you move to avoid catching on anything or to cinch up around your boots.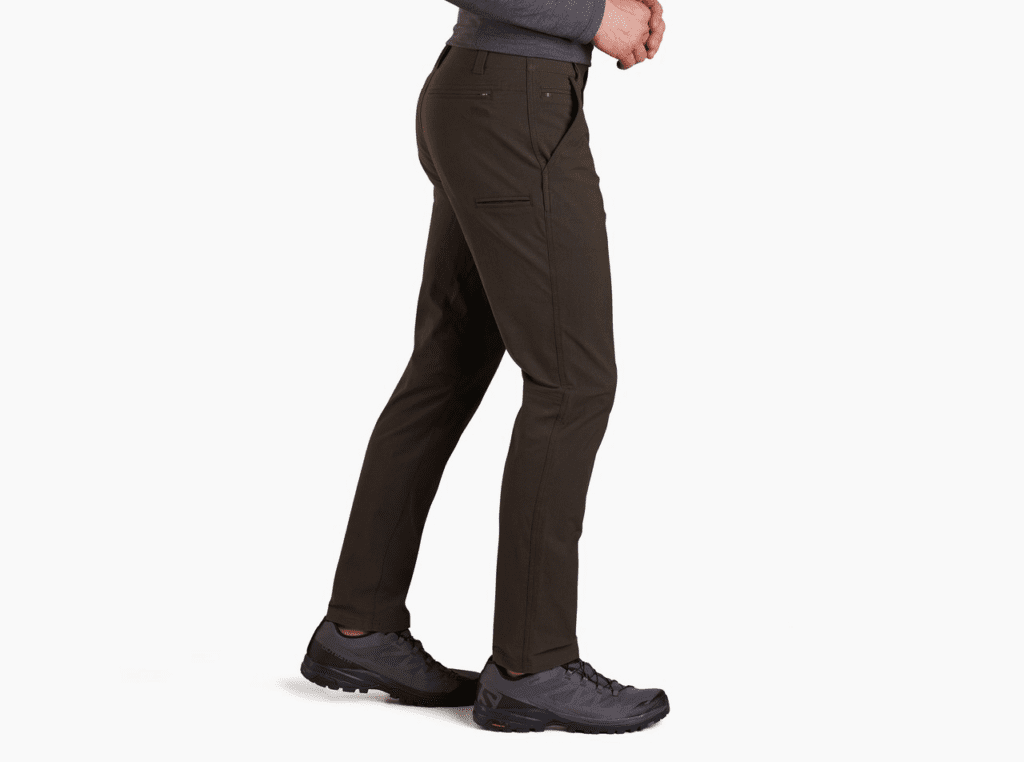 These pants are suburb. I am excited about the cooler weather, so that I can wear these more often.
KÜHL's RESISTOR CHINO are available online. I tested a 34×32 and found that they were true-to-size.