As a new father a few years ago, I knew I wanted to get my kids involved in all of the outdoor adventuring that my wife and I enjoyed, but struggled to find gear that was suitable to their tiny little frames. It seemed that outdoor companies were more focused on the 12-year-old age range and older, but didn't make much for the 2-10 year-old range. It was a struggle.

Fast forward six years and the selection of gear has grown significantly. To the point where my two daughters have now been through three sets of climbing shoes each. With the 2019 climbing season upon us in Utah, Scarpa sent my girls the newly-launched Scarpa Piki Climbing Shoe for our review, and they are LOVING them!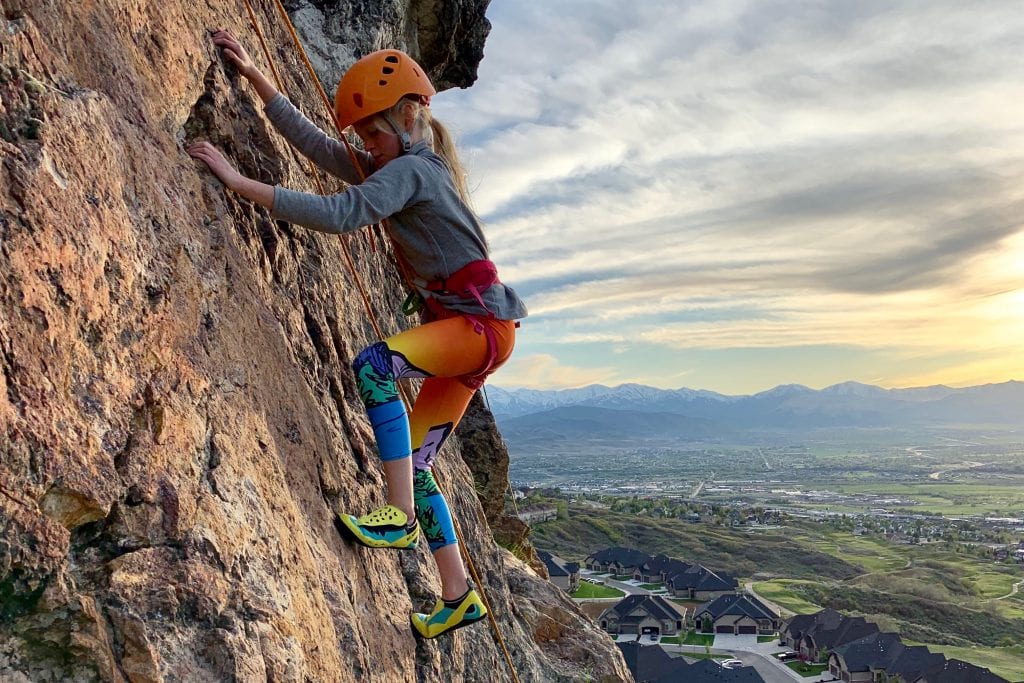 We've now climbed with their new Scarpa climbing shoes both indoors and outdoors, and the feedback the girls are giving me is excellent. A few of the features that set the Scarpa Piki climbing shoes apart above the rest from my perspective are:

They're super easy to take on and off. For me, trying to manage the ropes, setup, getting access to an appropriate route, etc., takes plenty of energy. So, having a shoe that the girls can take on and off without my help is great.
The grip and toe point of the sole is awesome. My youngest daughter was climbing with another brand prior to these and had trouble getting her toe to stick to smaller platforms. After her first pitch with the Scarpa Piki's, she yelled down to me that she felt like she couldn't fall!
No Midsole Construction. When I first read this, I wondered if the shoe would be too flexible. But after using the shoes for weeks, it's actually a huge benefit. Having the extra flexibility with a slightly asymmetrical curve has made the shoe very comfortable for them, but it still has plenty of grip for them to climb difficult routes.
Lastly, but in the eyes of my girls, not the least, they love the colors and the way they look. I know from a functional standpoint, this doesn't matter at all. But, the excitement on the girls' faces when they opened the Scarpa box and saw the yellow and blue was enough for me to realize that the appearance mattered.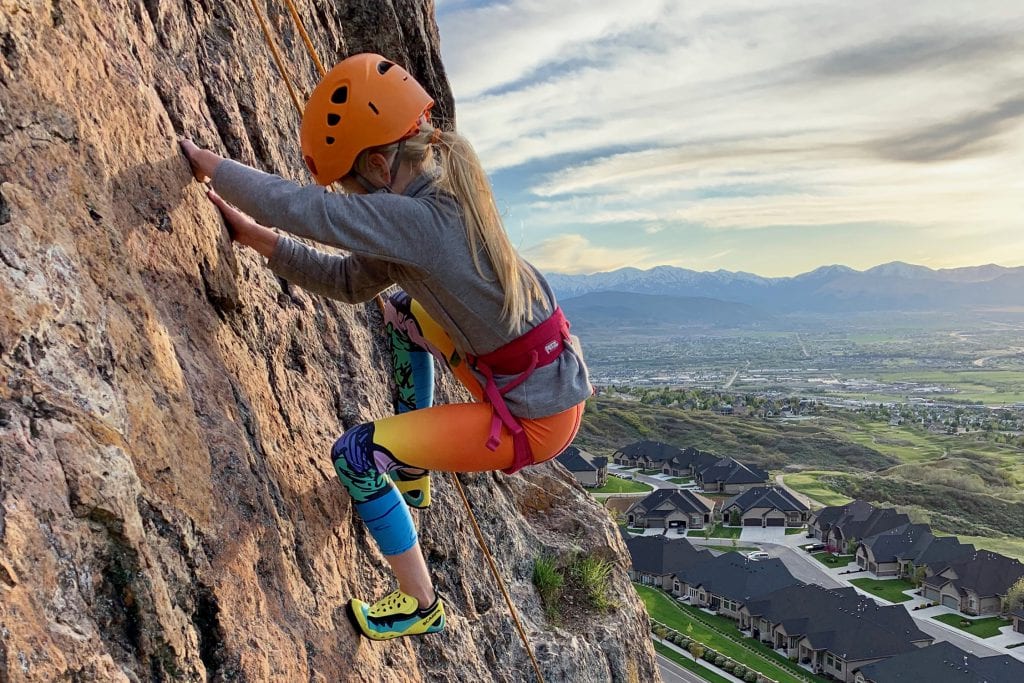 Overall, I've been super impressed with the Scarpa Piki climbing shoes and would recommend them for kids in the age range of two to eight years old without hesitation. After about eight years old, I personally think finding a shoe with a slightly more aggressive sole suits the older and more agile kids better.

Please note that Scarpa is an affiliate to Huck Adventures, and at no additional cost to you, Huck earns a commission if you decide to make a purchase after clicking through the links above. We appreciate your support!