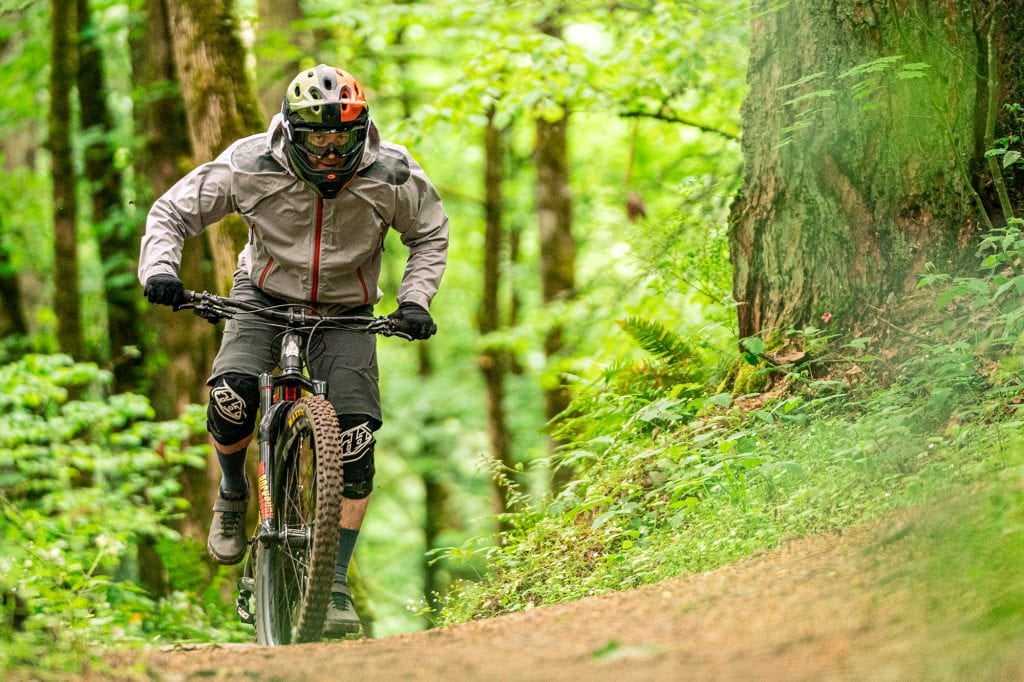 A year ago I thought I had discovered the be-all end-all of cycling jackets: their Hi-Vis Torch Jacket. And until this moment, it had been my go-to commuter jacket. Showers Pass has exceeded my expectations with the release of the Elements Jacket.
What sets the Elements Jacket apart from the Hi-Vis Torch or other Showers Pass jackets is it's design and functionality. Since receiving their product to test, I've had the opportunity to wear it on my bike commutes to work, but also on the trail rides. However, since temperatures have been gradually getting colder, I've found myself grabbing it even when I wasn't cycling. It has become a go-to wardrobe element for walks in the cool mornings or playtime at the park at dusk. 
The Elements Jacket is lightweight and extremely packable. There's been many commutes where it has warmed up considerably by the time that I have to bike home and it easily stashes in my Backpack Pannier.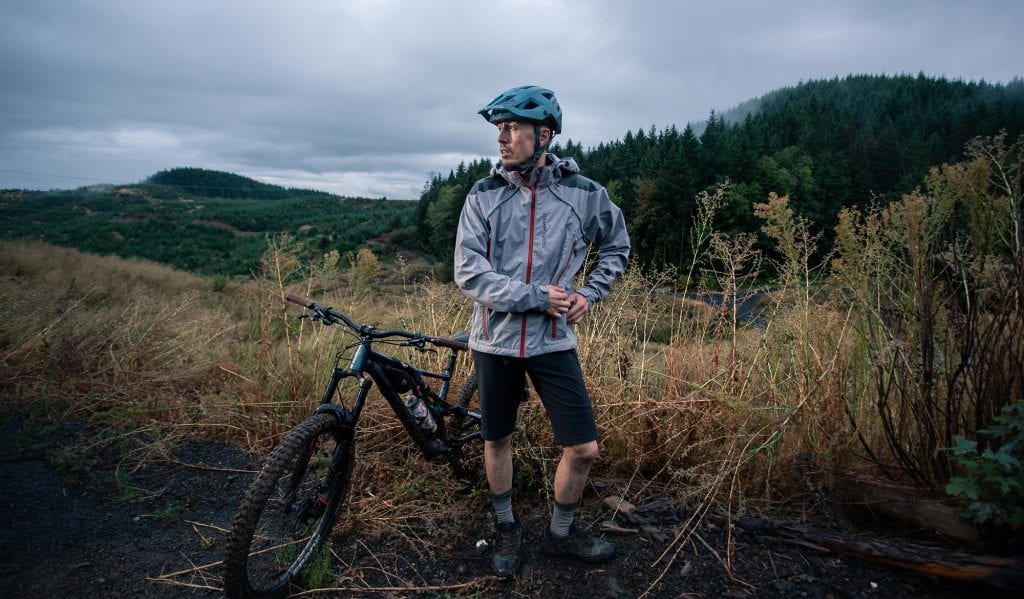 Like all Showers Pass products, the Elements Jacket was made for wet conditions with a fully seam-taped, waterproof-breathable performance fabric. The interior is made with a carbon-print lining that provides natural odor-resistance. With these fabrics the jacket is still flexible allowing for free movement. I never felt like the jacket was sticking or pulling on my skin, but I also never felt like I was constrained in my movements.
If you've followed our blogs, you know by now that I like to highlight products that have a sustainable or eco-friendly feature. The Elements Jacket does this by using eco-friendly dyes in it's manufacturing process.
The jacket comes loaded with features: a removable hood, front pockets, reinforced shoulders, and ventilation around the midsection. While it doesn't have all of the same reflectivity features as the Hi-Vis Torch Jacket, while the days are longer this hasn't been an issue during my commutes.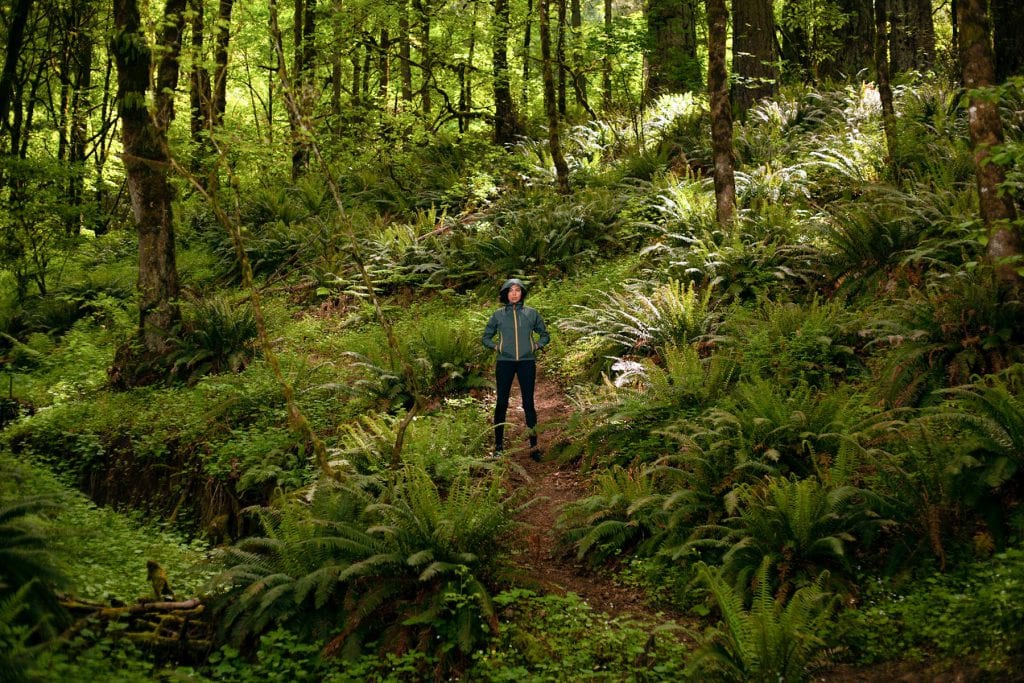 The Elements Jacket comes in both Mens and Womens sizes. I'm 5'11" and 180 lbs and I wear a Medium.