When I moved to Colorado, I immediately started researching local running groups to learn the area's trails. In the Boulder region, there are a lot of groups to choose from, but most didn't fit my busy schedule.
Luckily, I found a group of parents with the same issue who found that night time was the best time to get in a trail run. I could help get the kids to sleep, then drive to the meet-up location of the night.

My only issue was lighting. It's dark on those trails, and even with sufficient lighting, it can be challenging. At a basic level, I knew what I wanted: something rechargeable that had enough lumens to light the trail and that was priced under $50. I drove to REI to check out the options and left with one that fit two of those three criteria.

After several weeks of running with it, I decided that 150 lumens was not ideal for the technical trails in the area. I started running with my 400 lumen bike light instead. But that wasn't ideal either because I had to run stiff-armed down the trail to reduce how much the light bounced.

So I kept my eye out for something better and brighter. Based on my own experience, I knew that I still wanted something rechargeable. After talking to several runners about their own headlamp experiences, I knew that I needed something that had 300 lumens, was lightweight, had no bounce, and had an easy-to-use functionality.

Enter the BioLite HeadLamp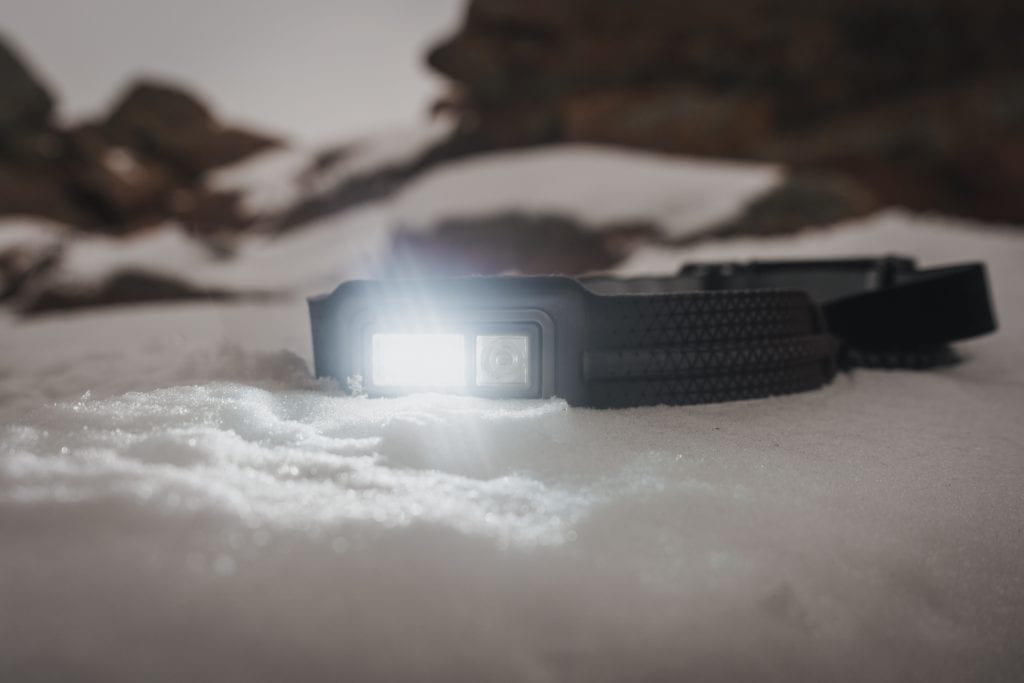 The BioLite HeadLamp wasn't even on my radar until I saw a sneak peak of it at the Outdoor Retailer Summer Market in July 2018. I was walking by their booth and saw a display of their headlamps on the far back wall. It was love at first sight. After talking to their reps, they hooked me up with a HeadLamp before their product launch so I could test it.
The BioLite HeadLamp has a sleek and balanced look. The power source, unlike most other headlamps, is on the back and only one-inch thick. The LED light element is only a half-inch thick.

This lamp has become my go-to headlamp for everything. When night running, regardless of how technical the trails are, I don't have any issues with bounce or slippage. It moves with me as part of me, and doesn't have the bulk of other products.

It also is incredibly comfortable to wear. Weighing only 2.4 ounces, it is barely noticeable, whether I'm hiking throughout the night or going on long runs. My son, who is seven, enjoyed wearing it during Cub Scout camp while running around with his friends in the dark woods west of Boulder.

The HeadLamp unit is slim and easy to adjust. With a single finger, I can adjust the brightness and light setting–a feature I greatly appreciate when changing position within the running group. If I'm in the middle of the pack, I can adjust down the brightness to around 200 lumens; when leading the pack, I can crank the brightness to full (around 330 lumens); or when trailing the pack, I can adjust it high or low depending on how slow I am. To adjust the brightness, it is as simple as holding down the power button and letting the light fade or brighten to the setting I need.

There are four lighting modes I can use as well: full brightness control, spot/flood, strobe, and red night vision. When I hiked up Longs Peak in August, the red night vision was key because it allowed the battery to last for hours in the dark so I could crank up the light when I hit more technical terrain at the Keyhole Route.

The feature I tend to use most on elevation gains and losses is the light's angle. Adjusting it isn't a distraction to my flow. Instead, I can focus on the trail ahead of me, and adjust it between its five angles. I can do it easily without having to awkwardly hold it with one hand, while I adjust it with my other (something that I had to do with one of BioLite's competitors).

Unparalleled Battery Life

This might be a bold statement, but I have found the battery on the BioLite's HeadLamp to be unparalleled. Going up Longs Peak, the HeadLamp was on for over six hours without any issues. I haven't been out on an adventure that fully drained the battery yet. On their site, BioLite boasts the HeadLamp has up to 40 hours runtime or 3.5 hours on high. If this is true, this is the best rechargeable headlamp on the market, and one that I would recommend to any ultra-runner looking for a headlamp for their next ultramarathon.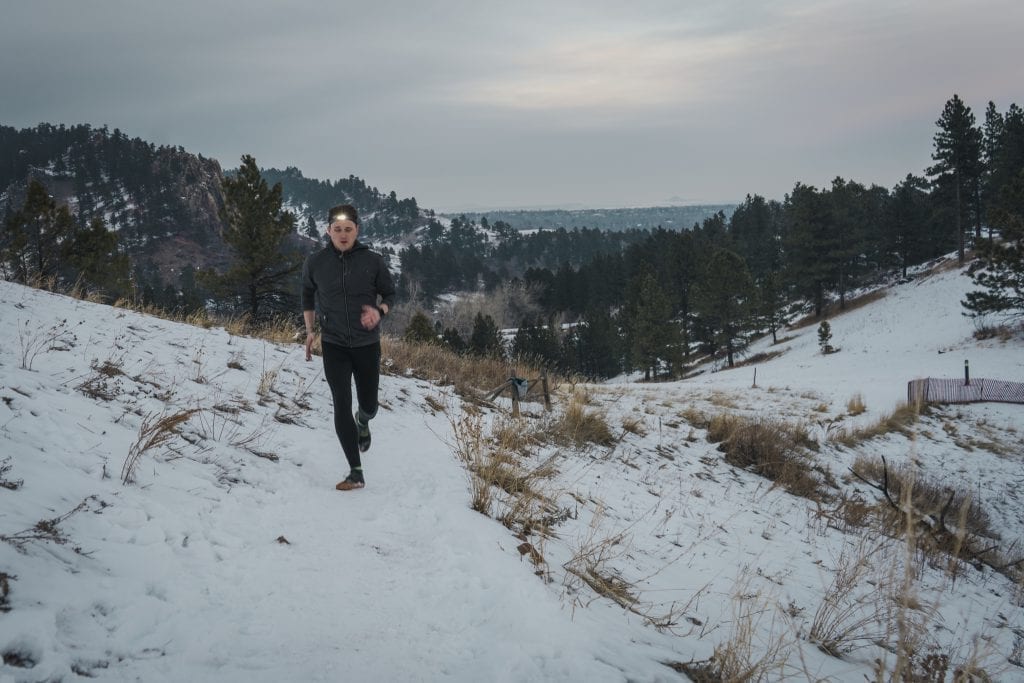 Conclusion

The BioLite HeadLamp is currently available on BioLite.com. Priced at $49.95, this makes the BioLite offering in this category even more attractive, especially when you compare its features and capabilities against other brands.

The HeadLamp should be on everyone's list of best gear of 2019.