Maybe you've ridden a few mountain bikes – a few demos, a few loaners from friends – and you are now committed to investing in the sport. Great, welcome! First, you'll need a bike. New bikes are expensive, and cheap new bikes are rarely a good road to go down. So, you're looking at a used mountain bike, but you've never owned or serviced one before. What needs regular maintenance? Should you worry about that scratch? Is this component easy to replace? There are many questions.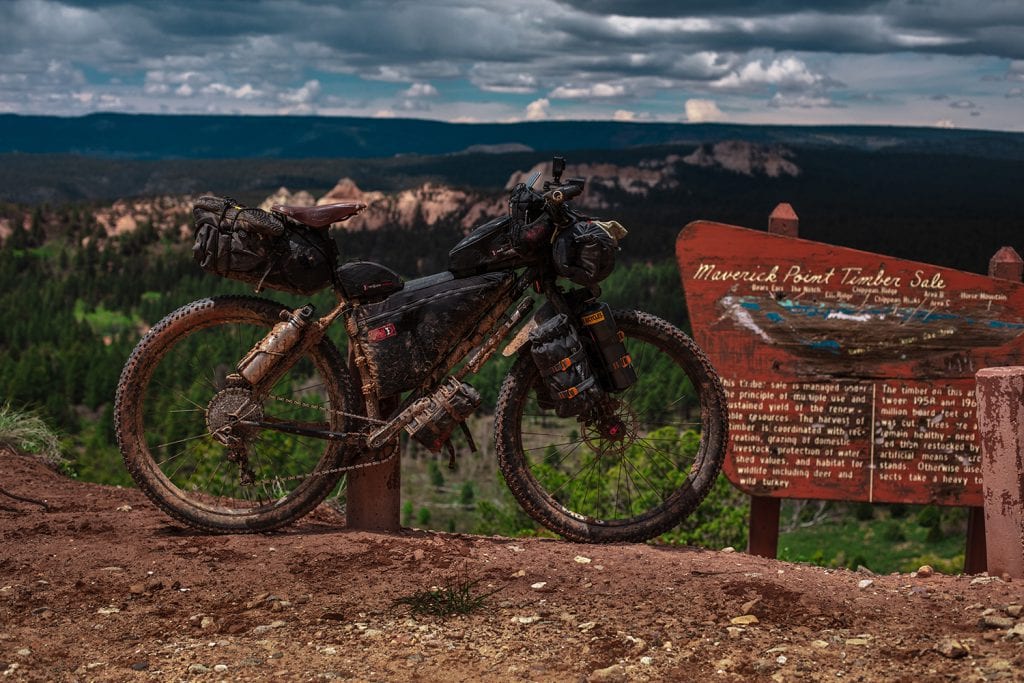 Is this the right used mountain bike?
The paramount question on every buyer's mind: is this the thing I want? It can be frightfully easy to get sucked into a good deal on that slick looking Y-frame with 9" of travel, but don't let the seller fool you. You have to, first and foremost, figure out what you're looking for. What kind of riding do you want to do? Lift-serviced downhill? Hard, human-powered laps on technical trails? Rolling flow track?
These questions will lead you to three main categories of bikes: downhill, enduro and cross-country (XC). Each has a different geometry (how the rider sits on the bike), a different suspension system (travel in each shock, number of shocks) and a different drivetrain (everything that connects the pedals and the rear tire). Downhill bikes have a lot of suspension, a downhill-oriented geometry, and a downhill-oriented drivetrain. XC bikes have little to no suspension, a more efficient pedaling geometry and a drivetrain meant for moving slow and fast-ish. Enduro bikes fall somewhere in between.
So ask yourself: what will I be riding? And, what do I want to ride? If you're not sure, an enduro or XC bike is probably the best bet, as those designs tend to be more flexible in terms of digestible terrain. Downhill bikes are pretty uniformly focused on flying down hard trails, not going on a ride in the forest.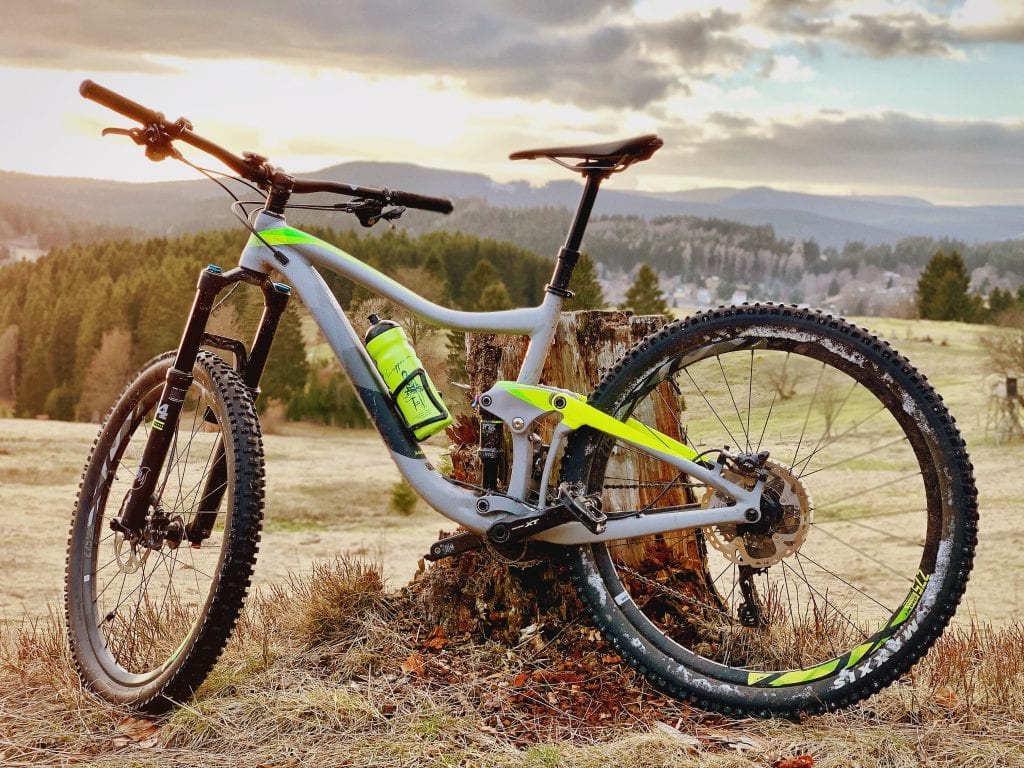 Is this used mountain bike in good shape?
A mountain bike has a lot of complex, moving parts, and you'll need to service them most regularly. If the person you're buying from doesn't remember the last time they cleaned the drivetrain or serviced the shocks, that likely means the bike is due for some maintenance. A good rule of thumb is that the bike should be quiet. Here are some other quick inspection items:
Pedalling, braking and compressing the shocks shouldn't release any alien screams or grinding noises from the bike.
The shifting between gears should be smooth and quiet.
The drivetrain should look clean, not greasy and dirty.
The brakes should be grabby enough to throw you forward in the saddle, and you shouldn't have to pull them to the handlebar to feel them slow you down.
The rear wheel shouldn't make an irregular ticking when you spin it, and the wheels should spin true (the rims do not deviate laterally as you spin the wheel).
When you spin the wheels, they should spin freely for 20-30 seconds before slowing. If it stops after five to 10 seconds, it means there is friction in the axle, the brake disc, or the wheel itself.
If there is a dropper post, the seat post should slide smoothly and regularly up and down.
You should see crisp edges on the lugs, otherwise the tires are worn and have a shorter future lifespan.
The stanchions (inner tube on the front shock absorbers) should be clean and relatively damage free. Damage to these often spells trouble for the front shock.
The bottom bracket (where the cranks spin in the frame of the bike) shouldn't click or feel resistant when you pedal or weight it.
If the bike is shiny, it likely means the owner took good care of it.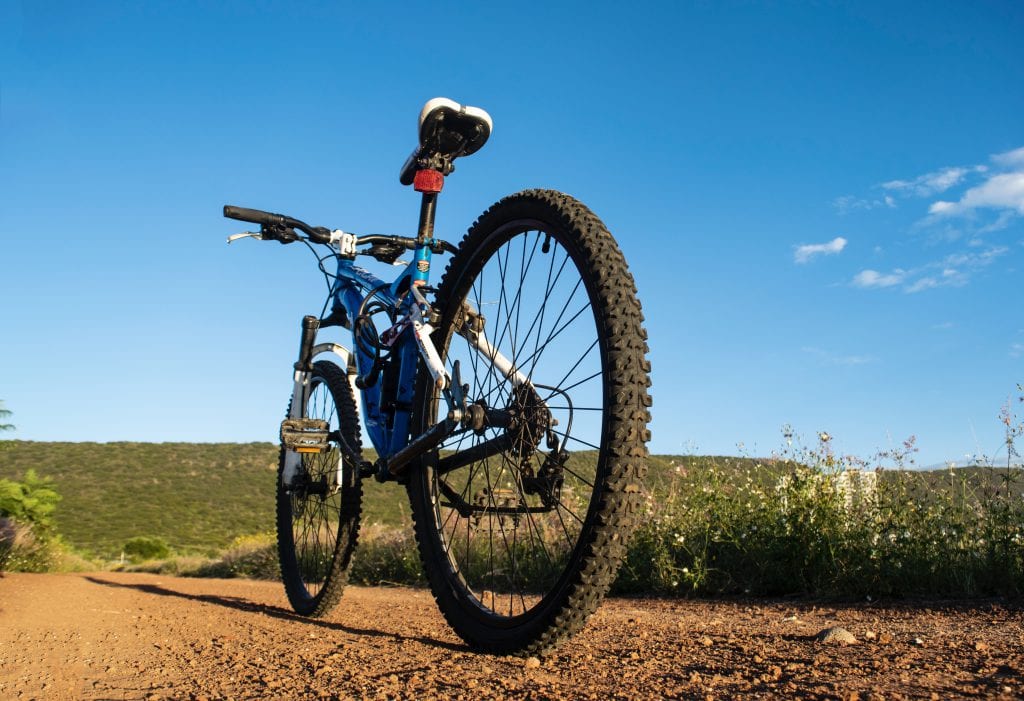 What components should you look for?
Not all components are created equal. Some function just fine, but are painful and expensive to replace. Some parts may be cheaply made. When buying a bike, even if the bits are shiny and clean, it might not be a good deal. A good rule of thumb is to stick with the major manufacturers — Shimano, Sram, Rockshox and Fox — and to a lesser degree, Hope, I9, Avid, and Stan's, among other reliable minor brands.
A considerable portion of the expense of running a mountain bike are the buying of replacement parts. The used market is full of Shimano and Sram parts, so they tend to be cheaper and easier to find, whereas the niche brands force you to buy your parts retail, and not many stores carry, for example, Hayes brakes or parts. It's hard to find the maintenance supplies for the niche brands, and I've personally been hung out to dry looking for Hayes pads. Bottom line: buy a bike with Shimano or Sram components and Fox or Rockshox suspension. Even if the deal is really sweet, most other components are going to cost more for maintenance than the discount you got buying the bike.
But what about…?
Armed with some tell-tale warning signs of a lemon, a savvy or not-so-savvy buyer can avoid regrettable Craigslist purchases. Will your new bike be perfect? No, of course not. But will it do what you want and work reasonably well doing so? I should hope so! The other failsafe to safeguard against buying a money pit of a bike is to meet the seller at a bike shop to have a professional give it look before you buy. Or, bring a friend along who knows a thing or two about bikes. Maybe they can dissuade you from that sweet-looking Gary Fisher from before you were born. Hopefully. Best of luck in your quest.
Please note that this story contains affiliate links, and at no additional cost to you, Huck earns a commission if you decide to make a purchase after clicking through the links above. We appreciate your support!