BioLite, an innovator in off-grid renewable energy solutions, is stepping into the portable power market with a new lineup of high-capacity lithium-ion power stations and 100-watt solar panels designed to deliver an efficient, intuitive, and easy-to-use experience for off-grid customers across camping, emergency backup, mobile office, DIY projects, and more.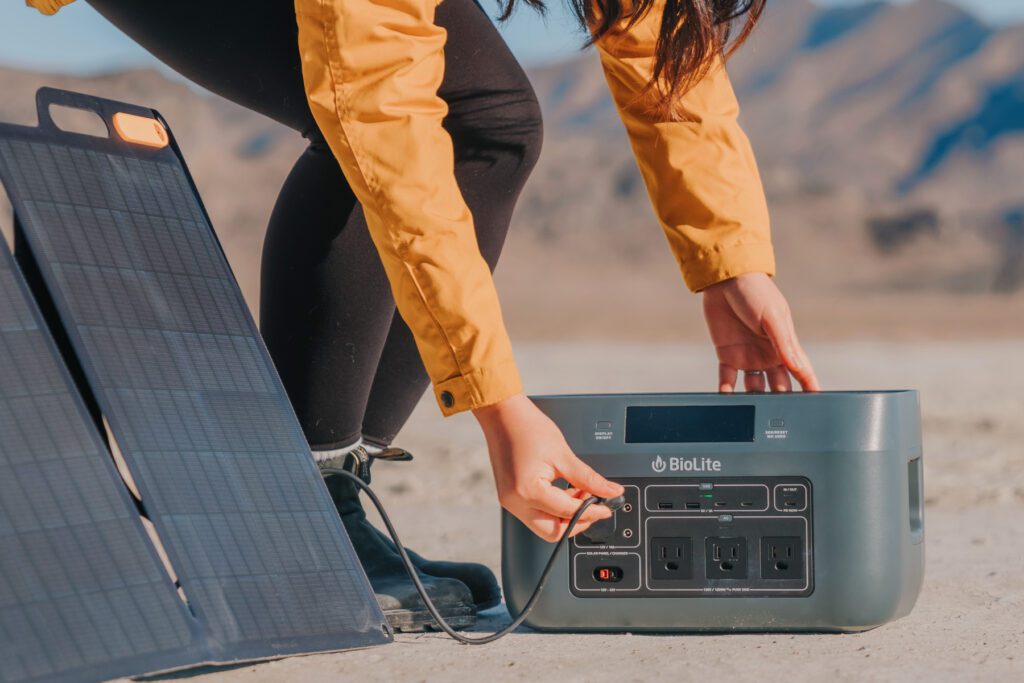 Central to the new line are the BaseCharge 600 and BaseCharge 1500, high-performance rechargeable power stations that effectively give users a wall outlet wherever they go thanks to the internal AC Inverter. In addition to that home-grade power, users can also plug into an array of DC ports (commonly used in RV/Overlanding devices), USB-A, USB-C, and USB-C PD at a full 100W rating, ideal for laptops and hungrier personal electronics. Customers looking to cut the cord entirely can utilize the wireless charging deck atop both models, a unique feature in the category that delivers added convenience while serving the most common customer needs.
"We want customers to feel in control of their energy, and that starts with offering plug-and-play port solutions that deliver the right power for the task at hand," says VP of Product Management Ryan Gist, "by connecting users to the appropriate types and levels of power, they can maximize the efficiency of that energy stored in the BaseCharge. This, combined with our easy-read dashboard, enables customers to get going quickly and intuitively, requiring no learning curve and really demystifying what's going on in their system, which becomes all the more important when energy is scarce."
Determined to enter the market with an offer that is "the easiest to use and easiest to understand," BioLite engineers developed an Easy Read Dashboard that not only calculates inputs, outputs, and battery life remaining in real-time, it also features a message center that alerts users to port activations, system notifications, troubleshooting actions, and warnings as well as a resettable energy odometer that can measure usage over time, making customers more aware of their own habits and behaviors.
"From screentime on your phone to steps on your pedometer, folks are tracking all sorts of consumption patterns these days," says Gist, "this feature is another way customers can feel even more in control, taking the guesswork out of their actual usage. This can help prepare for future trips or situations as well as create personal goals around finding ways to be more energy efficient in the same use case."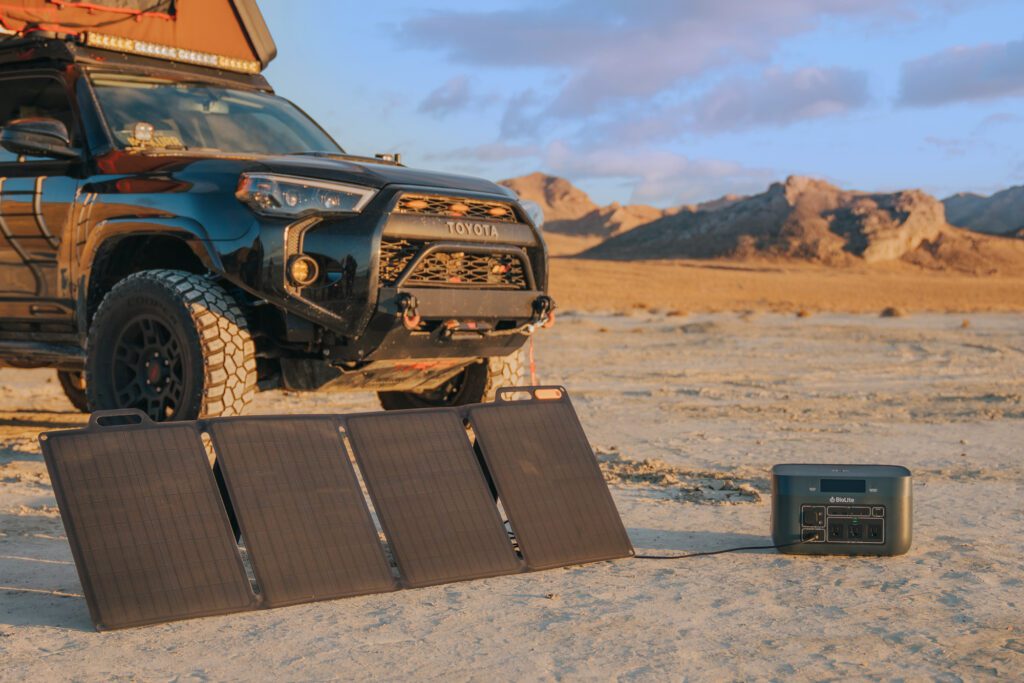 BioLite's BaseCharge series is not only convenient, but it's also safe and reliable to use, featuring a 12 Checkpoint Safety System that is constantly monitoring the internal circuitry of the unit to ensure that customers can plug in and operate their network of devices with confidence.
"When setting out to develop the BaseCharge, we knew that safety and reliability had to be at the forefront," said CEO and Co-Founder Jonathan Cedar. "Over the past decade, we've been providing safe, reliable large-scale power to millions of people in sub-Saharan Africa where solar power and battery management is critical to daily life. We were really able to cut our teeth in delivering energy solutions that are safe, durable, and extremely efficient. We're thrilled to be applying those learnings in the outdoor market today with this new lineup."
In addition to the BaseCharge power stations, BioLite is also releasing the SolarPanel 100, a compact, foldable 100-watt solar panel that can be paired with BaseCharge to create a full solar generator system. Enabled with BioLite's Optimal Sun System, the panels feature an onboard sundial and easy-use kickstand to help customers orient their panels for direct sunshine, a small but critical detail in maximizing power collected from the sun.
Up to four SolarPanel 100s can be daisy chained, offering up to 400 watts of power which can refill a BaseCharge 1500 in direct sun in as little as 4 hours. Alternatively, users can also utilize these panels independent of power stations, offering direct charging to devices via the integrated USB-C and USB-A ports.
BaseCharge 600 and 1500 will be available internationally, with region-specific models available to meet local port and voltage requirements.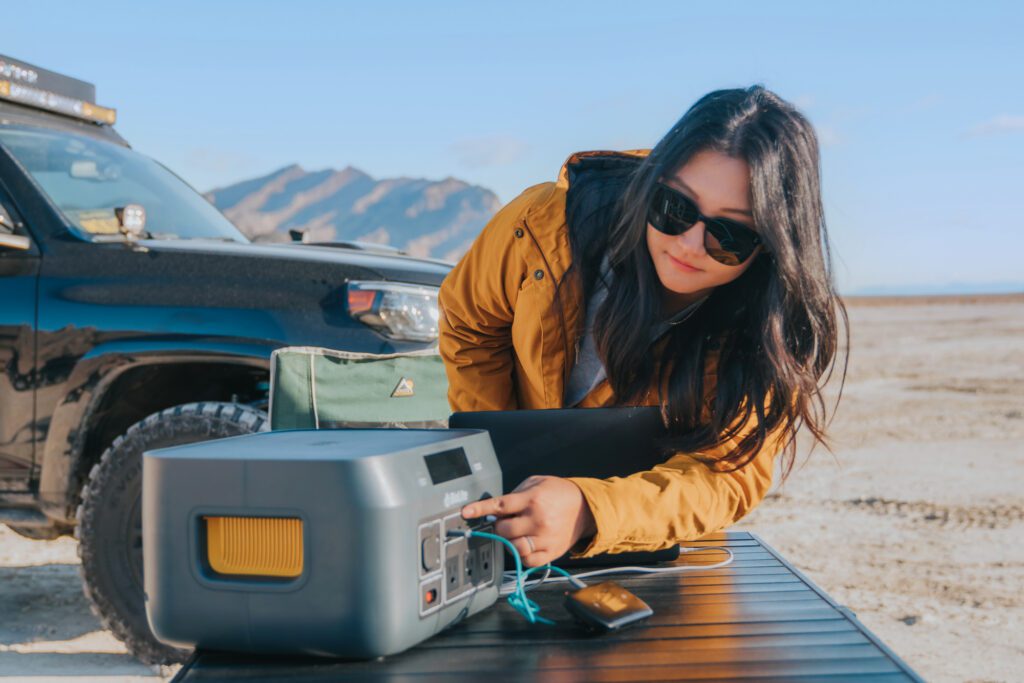 BioLite's BaseCharge series will be available for pre-order at select retailers and BioLiteEnergy.com starting September 7th, 2022. Users can pre-register at the BioLite Website today for advanced notification and exclusive early bird specials.
Preview BaseCharge and SolarPanel 100 at
About BioLite
BioLite is a social enterprise on a mission to empower people and protect the planet through access to renewable energy. The company designs groundbreaking cooking, charging, and lighting solutions for both outdoor enthusiasts and off-grid households in emerging markets. To date, BioLite has reached over three million people across sub-Saharan Africa with access to safe, reliable energy and avoided over 718,964 tons of CO2 in the atmosphere. It has been the recipient of numerous recognitions, including Popular Science's Best of What's New, Fast Company's Innovation by Design Awards, BusinessWeek's Most Promising Social Enterprise, the Smithsonian Cooper Hewitt Design Award, and a nomination for Outdoor Retailer's Inspiration Awards. Headquartered in Brooklyn, N.Y., the company was founded in 2009 by Jonathan Cedar and Alec Drummond. Discover more about BioLite at
BioLiteEnergy.com