The Vivobarefoot Hydra ESC shoe is a true game-changer in the world of swimrun footwear.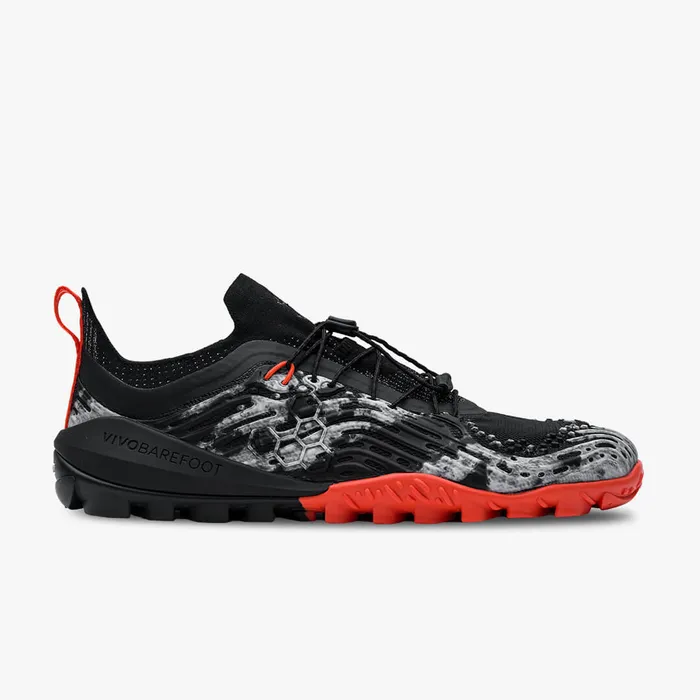 Designed with the input of elite trail and swimrun athletes, this shoe offers unparalleled performance and comfort in both wet and dry environments.
The quick lacing system is a standout feature, allowing for hydrodynamic performance and easy on-the-go adjustments. And the lace pocket keeps your laces secure and out of the way, ensuring maximum efficiency during races.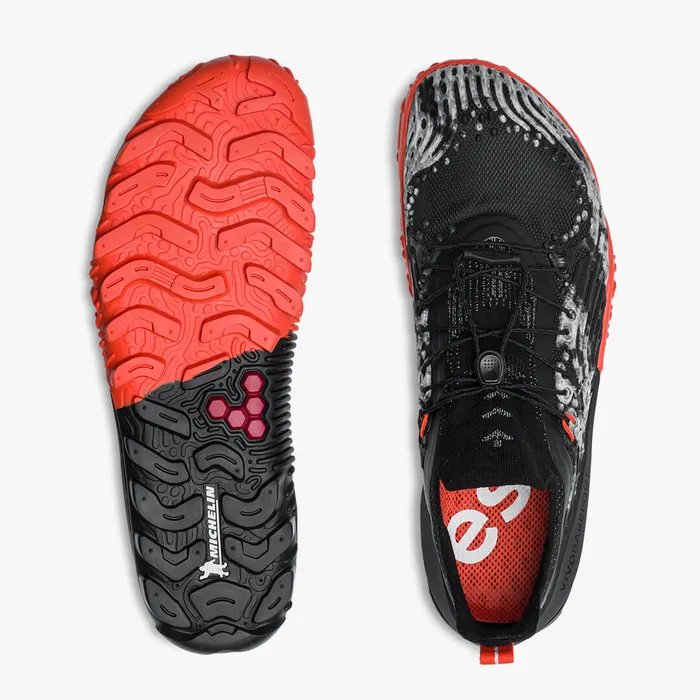 But what really sets the Hydra ESC apart is the Bloom Performance Insole. This innovative insole is made from algae biomass, a sustainable alternative to traditional EVA foam that is damaging our oceans. Not only does this make the Hydra ESC environmentally friendly, but the closed-cell foam absorbs minimal water, reducing wet weight and increasing your speed in the water.
The Hydra ESC is also built with the Michelin ESC outsole, offering extreme traction and grip in the most challenging environments. The aggressive off-trail lug design and textured arch provide zonal grip for technical off-trail movement, while the articulated toe lugs act like claws for ascent and the essential heel lug provides critical braking for steep descents.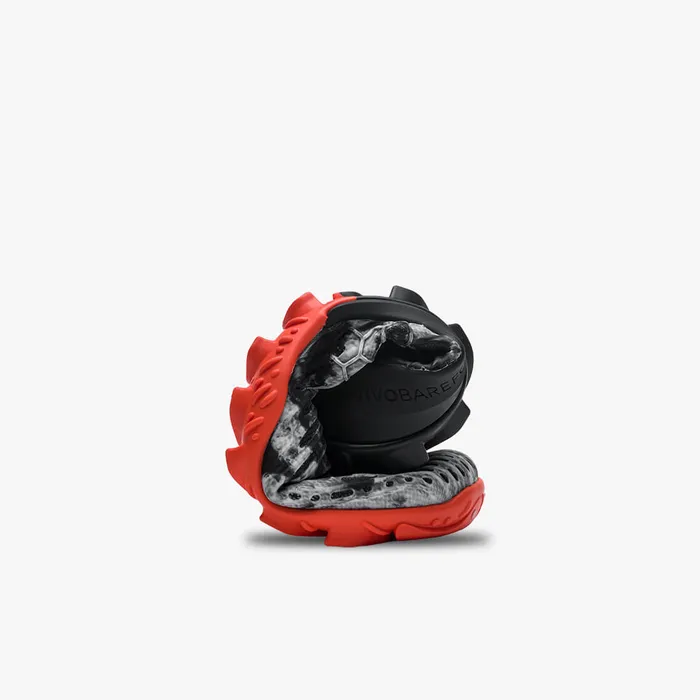 So how does the Hydra ESC perform in different scenarios?
To get my feet used to them, I started with some hiking in Boulder.
The wide, thin, and flexible design of the shoe allows for natural foot movement, and the Michelin ESC outsole provides excellent traction on uneven terrain. And thanks to the quick lacing system, adjusting the fit is easy and quick, even on the go.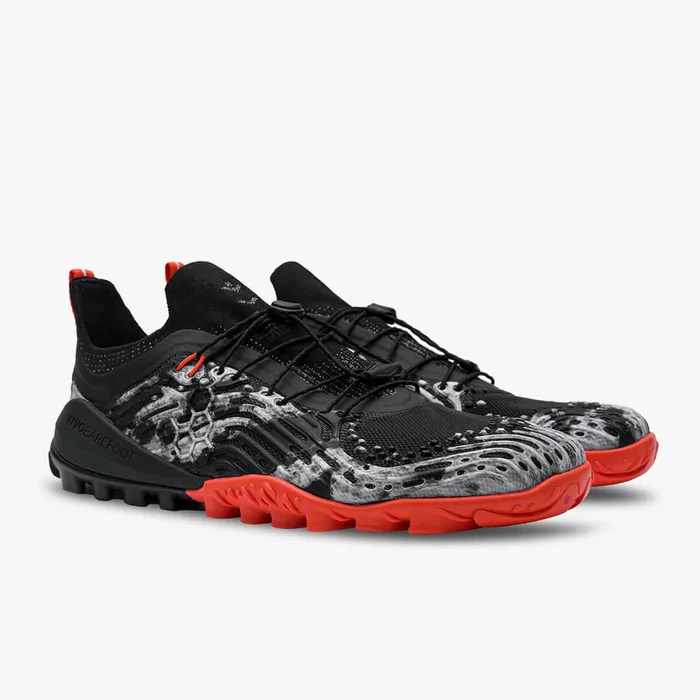 When I took them for a long trail-run along the foothills, I enjoyed how lightweight and flexible the shoe was. The Hydra ESC provides excellent ground feel, allowing for skillful movement on technical trails. The Michelin ESC outsole once again shines, providing extreme traction and grip, even in wet or slippery conditions.
While it's winter and open water isn't ideal this time of year, I took the Hydra ESC to an indoor pool for training.
The materials drain and dry quickly, and the closed-cell foam insole ensures minimal water absorption, reducing wet weight and increasing speed in the water. And the hydrodynamic lacing system ensures maximum efficiency during swim workouts.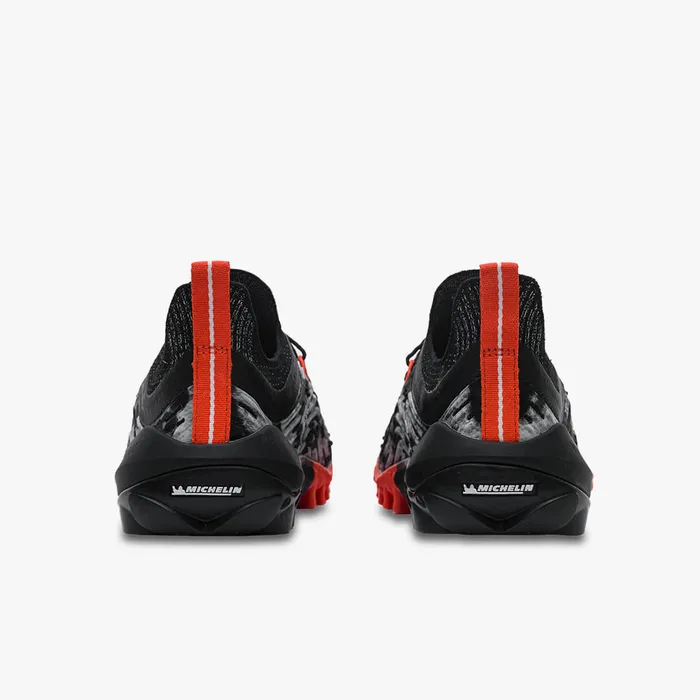 The Vivobarefoot Hydra ESC is a top-of-the-line swimrun shoe, designed for elite athletes who demand the best in performance and sustainability.
And with its innovative features, unmatched grip, and comfortable design, it's a shoe that is sure to elevate your swimrun game.
Plus, it's vegan and animal-free, making it an ethical choice for those who prioritize sustainability in their purchases.
If you're a serious swimrun athlete looking for a shoe that can handle anything you throw at it, the Hydra ESC is definitely worth checking out.