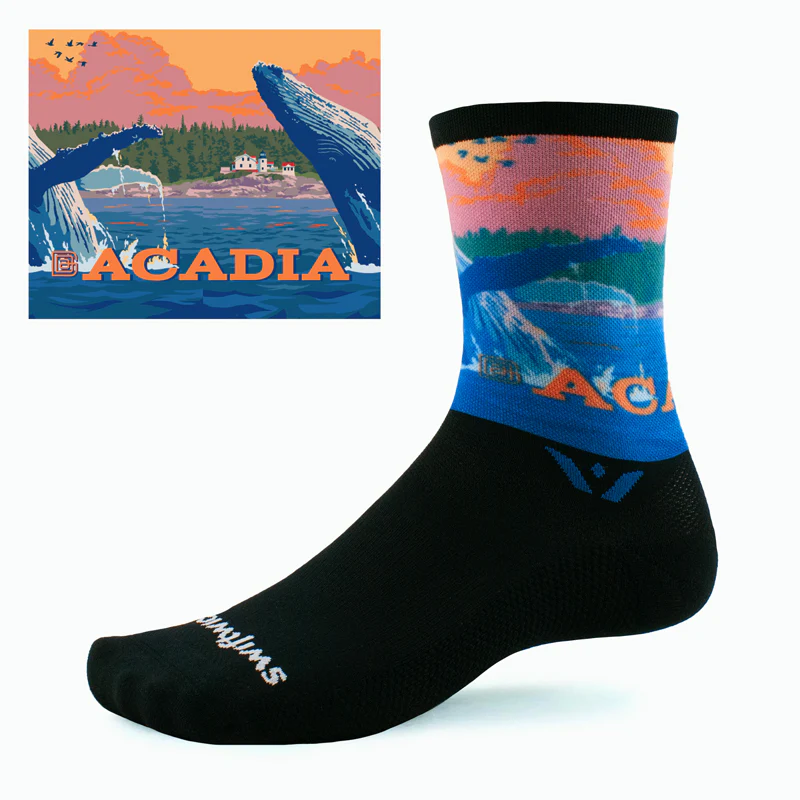 Swiftwick recently expanded its collection of national park-themed socks, adding several new designs inspired by North America's most popular parks.
Beginning August 1, you can buy socks for your favorite destinations, including Acadia, Banff, Bryce Canyon, Death Valley, Glacier, Jasper, and Mt. Rainer National Parks.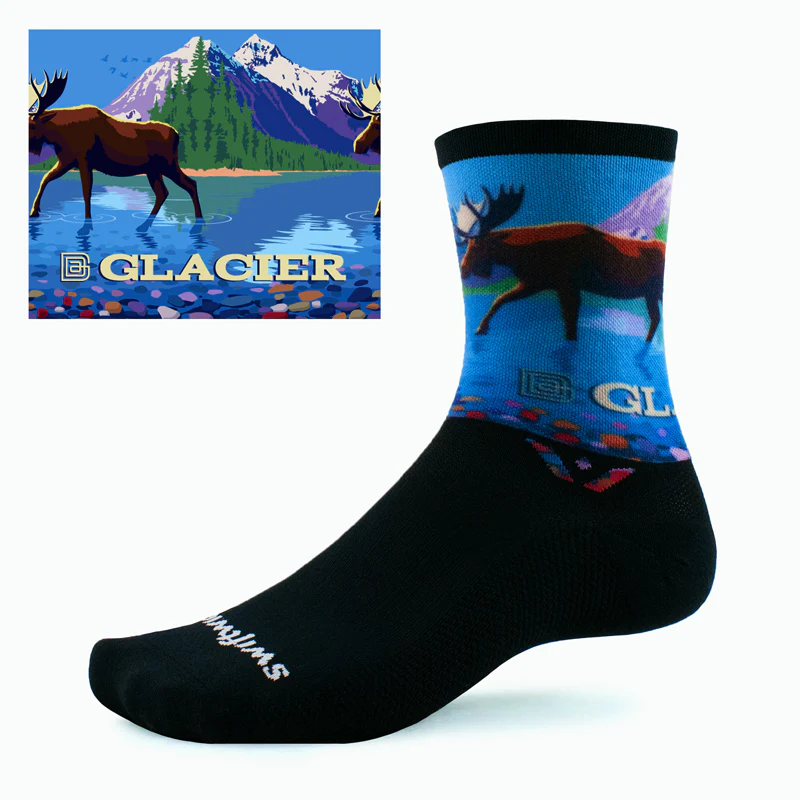 This is added to an all-ready terrific lineup of national park-themed designs. They include Arches, Denali, Grand Canyon, Grand Teton, Great Smoky Mountains, Rocky Mountain, Yellowstone, Yosemite, and Zion.
These socks are part of Swiftwick's VISION Six Collection and are designed in partnership with the Anderson Design Group.
The VISION is made of moisture-wicking materials and are made to function in any activity. They have a medium amount of cushion, a contoured fit, and ventilation through a thin channeled upper.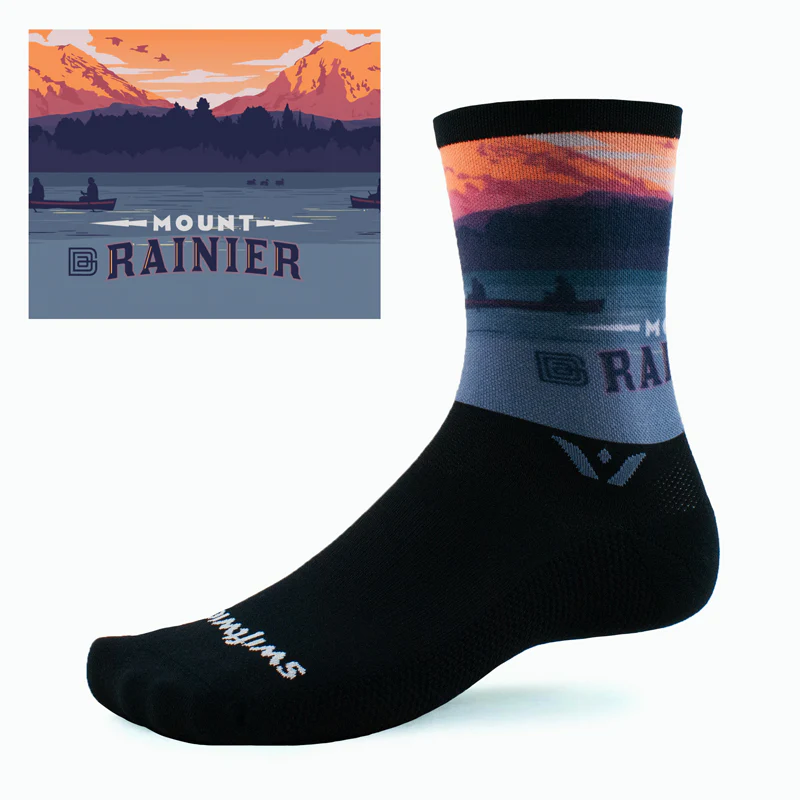 The National Park collection comes with a 6-inch cuff with the park design printed above the ankle.
Each pair of socks retails for $20.